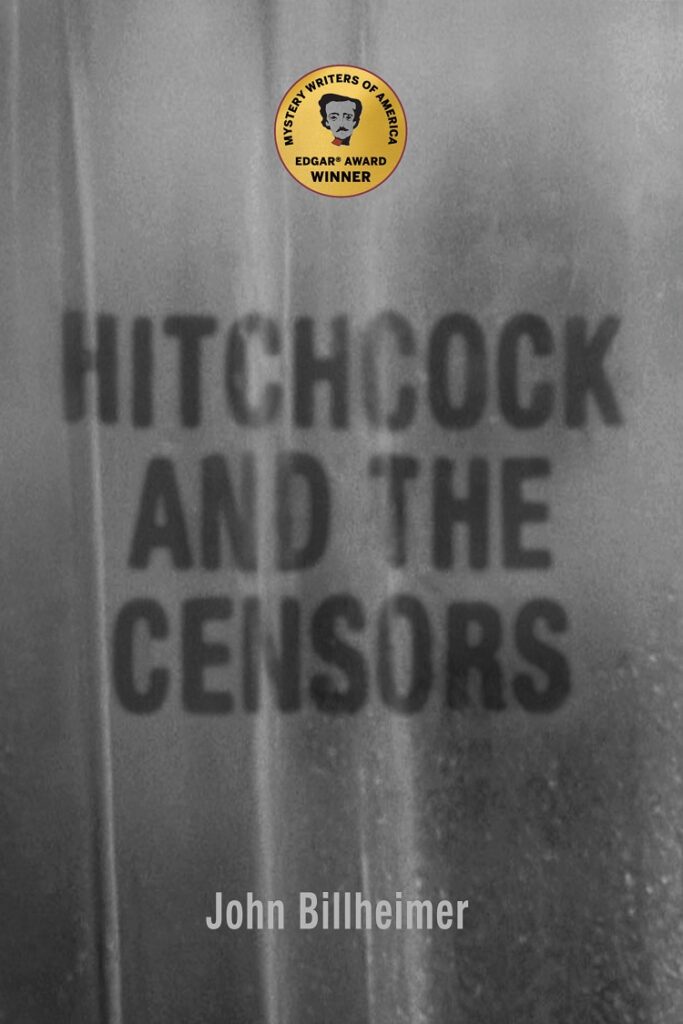 Censorship is a long and deranged form of limitation toward the freedoms and boundless expression in all forms of media, especially motion pictures. The powers that be are always out to destroy the hard work of directors who realize their cinematic visions. From the minor discrepancies to the absolute WTF terms, censorship has really put its stain on filmmaking, and unfortunately continues to do so this very day.
The obvious stupidity of censorship is something the legendary Alfred Hitchcock (The Master of Suspense) knew all too well. Author John Billheimer takes a painstaking deep dive into Hitch's relatable frustrations with film censorship in his award-winning book Hitchcock and the Censors, which not only details the sheer infuriating scissors that the Production Code and ruthless head censor Joseph I. Breen used to try and shred through Hitch's celebrated body of work, but also that of film history as a whole.
The book is divided into every period of Hitch's entire career: the British, the Selznick, the Transatlantic, the Warner's, the television, and the post-Code years. There are chapters devoted to every single film and TV series that Hitch ever made, such as The Lodger, Rebecca, Alfred Hitchcock Presents, and his final film Family Plot.
Breen and the Code requested 22.5 changes to Hitch's films, which covered a vast array of topics, especially dialogue (no foul language), locations (no scenes in bathrooms), costumes (no cleavage), characters (no fast women), plots (villains had to be punished, regardless of motives), and relationships between men and women (no affairs or infidelity). Crazy, isn't it?
Some of the most baffling changes include no suggestions of a homosexual attraction of Bruno (Robert Walker) towards Guy (Farley Granger), and Guy not killing Bruno's father (he was the hero after all) in Strangers on a Train; Stella's (Thelma Ritter) saucy toilet humor and the relationship between Jeff (James Stewart) and Lisa (Grace Kelly) in Rear Window; the ending to Suspicion, where Lina (Joan Fontaine) actually drinks the poisoned milk, and Johnnie (Cary Grant) whistling as he sends the letter incriminating him to her mother. Even at the end of several episodes of Presents, Hitch had to deliver post-show wrap-ups to assure viewers that bad characters did get punished. Nothing was off-limits, but Hitch, being the genius he was, managed to sometimes pull many fast ones over the censors by including subtle references to sex and violence, as well as religion and character behaviors. He did this to protect the most valuable moments and iconic scenes in his films, without compromising his vision.
Every movie lover has a favorite Hitch film, and for good reason. So, if you love reading about film and doing research on it, then this is really one of the most definitive books. It goes above and beyond to express why censorship is a terrible thing and that filmmakers should always have complete and utter control of their 'babies', film babies that is.