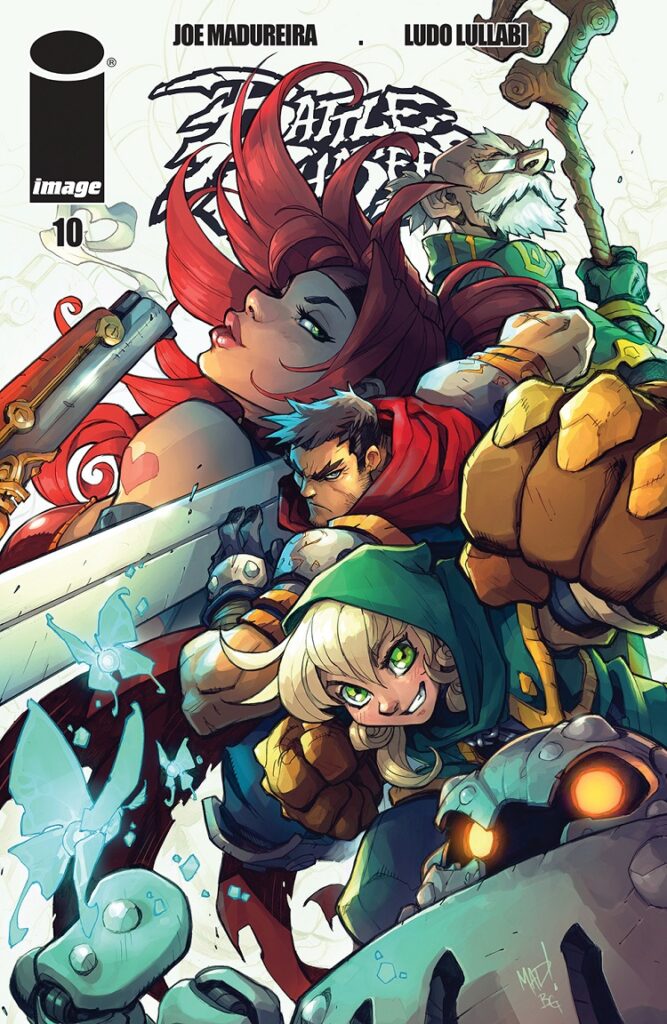 The bestselling, sales hit Battle Chasers by Joe Madureira will return to shelves this June featuring artwork by Ludo Lullabi and published by Image Comics.
The Battle Chasers Anthology trade paperback saw an unheard of sales spike upon its release in 2019 and has gone back to print multiple times in order to keep up with feverish enthusiasm for the series. Now Image will bring this popular series back to readers and continue the story in this new story arc.
The Battle Chasers #10 issue will also showcase variant covers by top talent, including: J. Scott Campbell, Humberto Ramos, Chris Bachalo, Skottie Young, and Mirka Andolfo.
"I've been really moved over the years by the level of excitement Battle Chasers still generates decades after its original release," said Madureira in an exclusive on the announcement with io9/Gizmodo. "With the success of the Battle Chasers game 'Nightwar' and a TV show in the works, it felt like the perfect time to drop some new books. Working with these characters again has healed some part of my soul, and Ludo's artwork is so incredible, I can't wait for readers to get their hands on it." 
Battle Chasers #10 promises fans an action-packed new story, with art by game and comics sensation Lullabi. In this new story arc, titled "Martial Law," readers are introduced to the bloody tale of retired swordsman Garrison and the fugitive Red Monika as they face off against Maestro's gang of supernatural killers—the Martial Paladins!
Battle Chasers #10 will be available at comic book shops on Wednesday, June 14. The Battle Chasers Anthology trade paperback (ISBN: 978-1534315228) is available now.