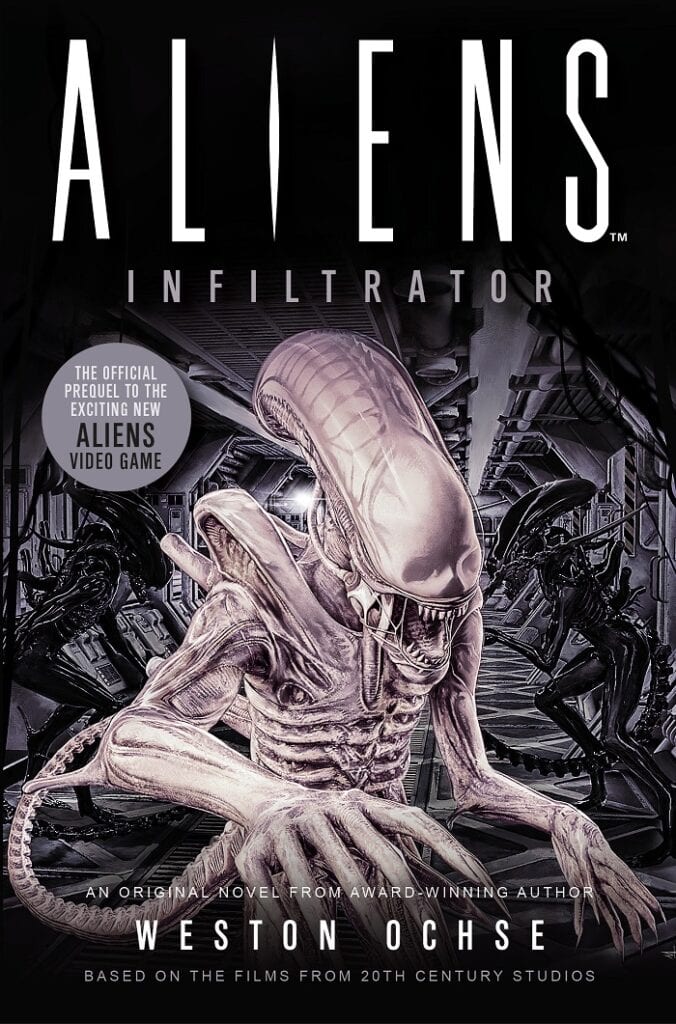 Cinema Sentries has teamed up with Titan books to award one lucky reader Aliens: Infiltrator. It will be published by Titan Books on April 20 – just in time for Alien Day on 4/26.
For those wanting to learn more, read from the press release below:
Discover the official prequel to the huge new Alien video game from Cold Iron Studios, as a Weyland-Yutani scientist arrives at Pala Station and finds the researchers there courting disaster… of the Xenomorph kind.

The official prequel to Aliens: Fireteam, the new video game from Cold Iron Studios. Dr. Timothy Hoenikker arrives on Pala Station, a Weyland-Yutani facility. Lured there by the promise of alien artifacts, instead he finds a warped bureaucracy and staff of misfits testing the effects of Xenomorph bio-materials on living creatures. Unbeknownst to the personnel, however, there is an infiltrator among them whose actions could spell disaster. Also on staff is Victor Rawlings, a former marine who gathers together other veterans to prepare for the worst. As the personnel receive a
delivery of alien eggs, the experiments spin out of control, and only the former Colonial Marines can stand between the humans and certain death.
The contest is only open to residents of the continental U.S. and Canada. Upon notification, recipients will need to provide their own valid address (within 48 hours of email notification); no P.O. Boxes. Failure to do so will forfeit prize and another winner will be randomly selected. Cinema Sentries does not enter into any contract or guarantee with prize participants or any visitors to our site.
a Rafflecopter giveaway