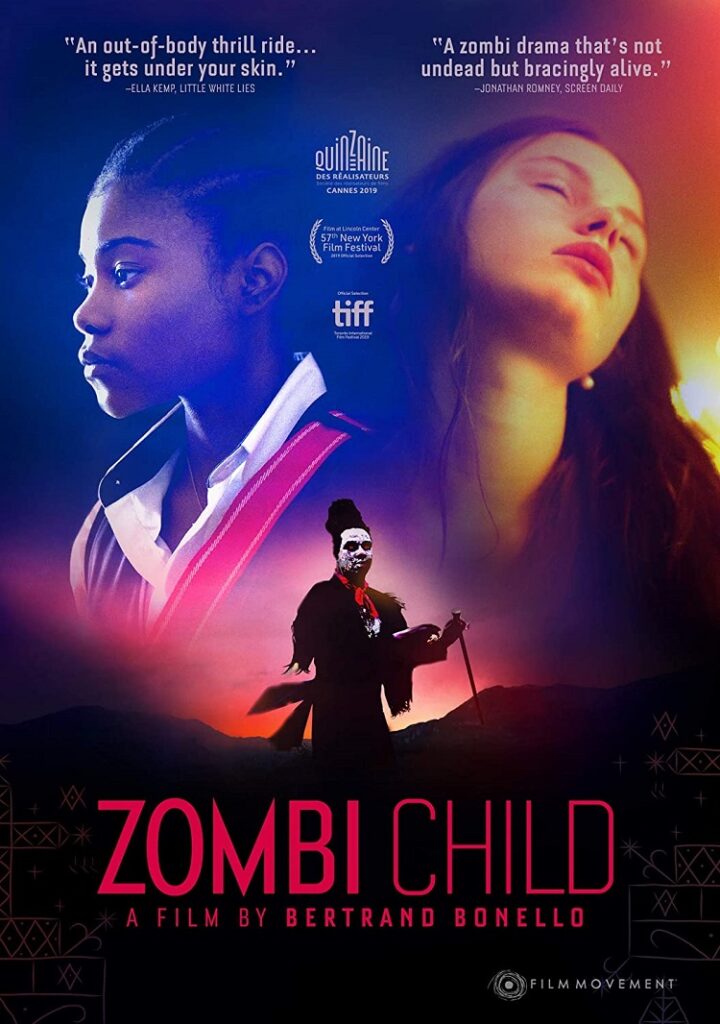 With Zombi Child, director Bertrand Bonello pulls off both a reinvigoration of the zombie genre and a reclaiming of its origins. Over the years, people have associated zombies with their hunger for human flesh and loss of morality and consciousness once they become zombified. But Bonello aims to make a meditative horror drama about colonialism and adolescence.
Zombi Child follows two different storylines. One set in Haiti 1962 involving Clairvius Narcisse (Mackenson Bijou), the most famous victim of the practice called zombieism who was drugged and sold into slavery while in a susceptible mind set. The other storyline is set in modern-day France and follows Melissa (Wislanda Louimat), a Haitian student at an all-girls boarding school. Once a group of girls takes her under their wing, one of the girls named Fanny (Louise Labeque) becomes too interested in Melissa's cultural background.
As Melissa tries assimilating with her white classmates, the picture follows Fanny's point of view to the degree where we get unneeded voiceover narration from her. Fanny is a vital character used to emphasize on white people's tendency to try absorbing black culture for their own benefit. Additionally, Melissa having proper agency results in the film subverting the "token minority" trope present within teen movie fare. However, hearing Fanny's stream of consciousness as opposed to Melissa's is rather conflicting.
That being said, the picture still attempts to humanize those who practice voodoo as opposed to making them antagonists. Particularly, Melissa's supportive aunt (Katiana Milfort) who's a voodoo priestess is portrayed with affinity. As for Wislanda Louimat as Melissa, she is terrifically refined, simultaneously playing her with openness and ambiguity. Meanwhile, Louise Labeque portrays Fanny with a rather nonchalant determination to express her desire in achieving her goals.
The incredible synthesized score by Bonello himself does an expert job at being in sync with the atmosphere present within Melissa's storyline. A form of mystique that makes Melissa's story feel like a separate entity from Clairvius' which is given a more controlled filmmaking approach with its steady editing and prolonged shots of characters engulfed in darkness.
To the film's credit, the bleak cinematography from Yves Cape during the Haiti sequences emphasizes how those who are zombified are trapped in a metaphorical black hole once they're deprived of their mental and bodily autonomy. Zombi Child might not be strictly categorized as a horror film, but the cinematography that takes the viewer inside the mind of a zombified individual that becomes an empty abyss helps give the picture its horror elements.
The irony of a white filmmaker demonstrating the Haitian origins of zombie lore is understandably hard to overlook. Yet, Bonello still admirably goes against the ongoing customs within the zombie genre by depicting its roots and making Zombi Child an instructive mood piece.
Zombi Child opens in New York City at Film at Lincoln Center & Quad Cinema on January 24, 2020. Addt'l markets to follow include Los Angeles, San Francisco, Boston, Miami, Seattle, Fort Worth.