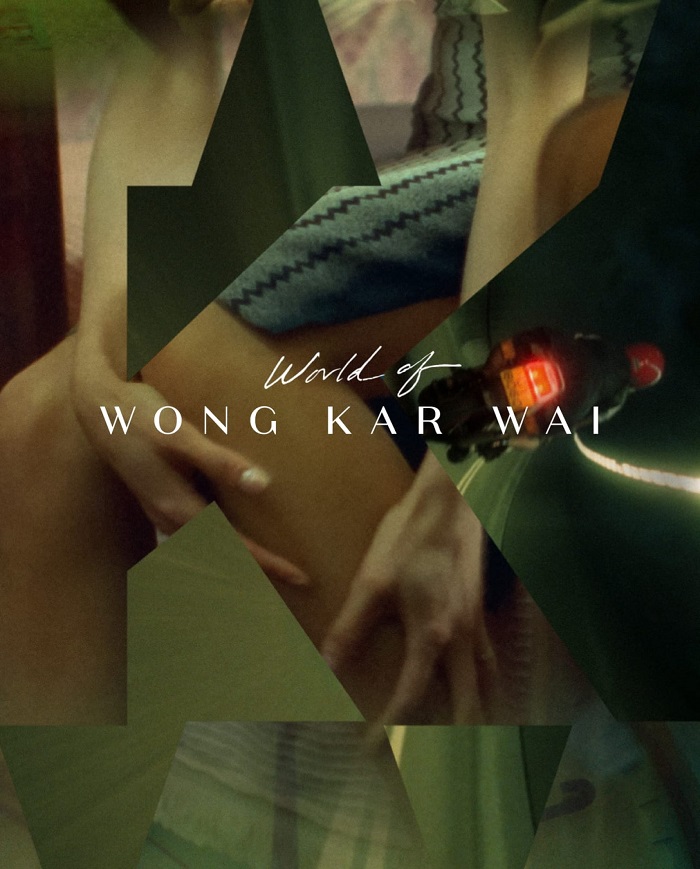 The great Wong Kar Wai, now-iconic filmmaker, has become one of the masters of modern contemporary cinema. He's one of those seminal figures of film who crafts striking visual style and brilliant storytelling in his entire oeuvre. He takes themes of alienation and isolation and adds a surreal, eerie quality to each of his works. Thanks to Criterion, you can now experience that magic.
Although the new box set only contains seven of his films, but these seven have beautifully demonstrated and cemented his status as a towering presence in cinema. They also bring together a remarkable group of his collaborators and friends, such as cinematographer Christopher Doyle, editor and production/costume designer William Chang Suk Ping, and impressive actors Tony Leung and Maggie Cheung, that truly elevate all seven films to cinematic greatness. They include: As Tears Go By (1988), Days of Being Wild (1990), Chungking Express (1994), Fallen Angels (1995), Happy Together (1997), In the Mood for Love (2000), and 2046 (2004).
Not only do you get new 4K restorations of all seven classic films, but there are tons of supplements that give Wong's work and impact a whole new perspective and meaning. They include a new program where he answers questions submitted by authors André Aciman and Jonathan Lethem, filmmakers Sofia Coppola, Rian Johnson, Lisa Joy, and Chloé Zhao, cinematographers Philippe Le Sourd and Bradford Young, and filmmakers and founders/creative directors of Rodarte Kate and Laura Mulleavy; the alternate version of Days of Being Wild; the extended version of The Hand, a 2004 short by Wong; several programs featuring interviews with Wong; actors Maggie Cheung Man Yuk, Tony Leung Chiu Wai, Chang Chen, Faye Wong, and Ziyi Zhang; and others; deleted scenes, alternate endings, behind-the-scenes footage, a promo reel, music videos, and trailers; and much more. The set comes in deluxe packaging, and includes a book featuring stills from the films, an essay by critic John Powers, a note from Wong, and six exclusive art prints.
If you don't already own previous standalone editions of the any of the seven films, or just looking to upgrade to have all of them together, then this incredible set is definitely for you! I'm pretty certain that it will make a great gift for huge fans of Wong and his cinema, as well as cinema in general, depending your budget I'm sure.
Other great releases:
Event Horizon (Scream Factory): A new collector's edition of Paul W.S. Anderson's 1997 cult sci-fi horror classic about a rescue crew's investigation of a creepy spaceship gone into awry as it has returned with a gory vengeance.
Gattaca: The new 4K steelbook edition of the 1997 classic starring Ethan Hawke as a genetically inferior man who takes over the identity of a superior, but paralyzed athlete, in order to pursue his dreams of space travel. Those dreams are dashed when the space program he joins, figures out his plan.
News of the World: Tom Hanks plays a Civil War veteran who agrees to deliver a girl, taken by the Kiowa people years ago, by force. They trek hundreds of miles and face grave danger as they look for a new place for both of them to call home.
Soul: An incredible and emotionally involving animated film about a musician who has lost his love for music, is transported out of his body and must find his way back with the help of infant soul, who is also of her own journey.
Raw (Scream Factory): A 2016 French shocker about a young student and vegetarian who suddenly becomes a cannibal, after her first week of veterinary school.