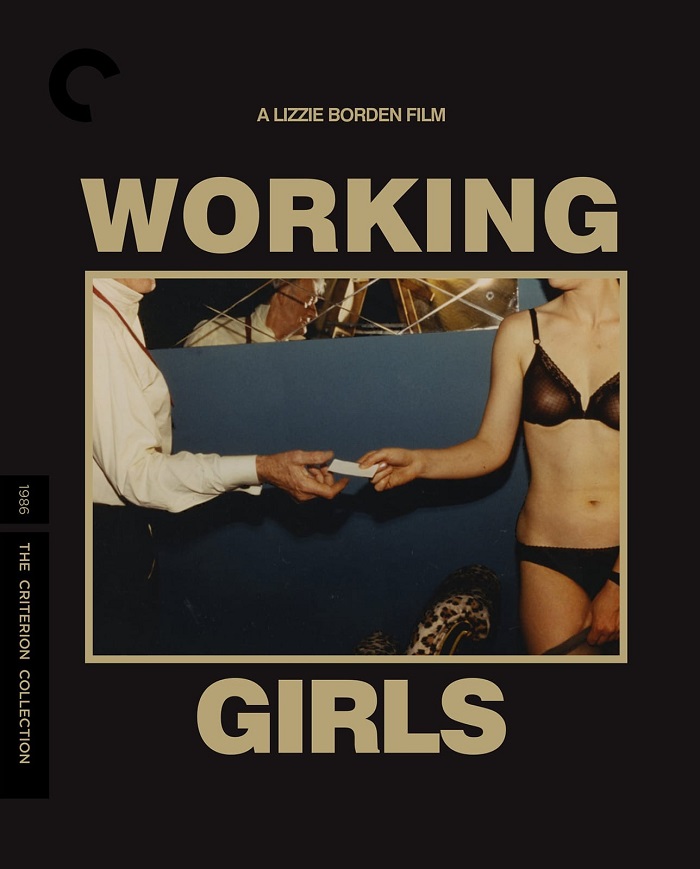 Prostitution continues to be a stigmatized profession. Most people look down upon it, meaning that they think that it is a sleazy and demeaning way of making money. I thought so too at first, but looking or thinking about it recently, I have to say that for better or worse, it should be considered a way of living. Everyone has to survive in their own way, so Lizzie Borden's challenging and honest 1986 depiction, Working Girls, truly showcases that there is more to the world of sex work than meets the eye.
Molly (Louise Smith) is a lesbian photographer in Manhattan trying to start her own business, but not necessarily having the means to do so. She starts working in a brothel where she is able to keep her emotional distance from her clients. However, she gets to a point where she wants to stop doing this line of work and rise above, she ends up making enemies of all the other girls and the unscrupulous madam.
With a non-judgmental eye and understanding of her characters, Borden really cares about what she's doing here and what she is trying to say with her film. The overall message is that you really shouldn't automatically assume that just because one is a sex worker, then they don't have any worth. You don't know a person's life, so you have no room to criticize or ridicule them because you could end up in the same exact position. Have an open mind and some humanity, and you'll be in for a real and adult cinematic experience.
Criterion's new release has a few but worthwhile supplements, including a 2007 commentary with Borden, director of photography Judy Irola, and actress Amanda Goodwin; new conversation between Borden and filmmaker Better Gordon; new conversation with Goodwin, Smith, producer Andi Gladstone, and assistant director Vicky Funari; new conversation with sex workers Antonia Crane, Daphne, Selena the Stripper, and Jo Weldon. There's also a new essay by author So Mayer and excerpts from a 1987 interview with Borden by film critic Scott MacDonald.
So if you love this type of film or want something more substantial and enlightening that the average film, then Working Girls should be a great addition to your collection.
Other notable releases:
Deep Cover (Criterion): Bill Duke's 1992 neo-noir starring Laurence Fishburne as a cop recruited by a drug enforcement agent to foil a drug smuggling ring looking to further its operation.
The Pianist (Shout Factory): Roman Polanski's devastating 2002 drama with Adrian Brody as a Polish Jewish musician struggling to survive the destruction of the Warshaw ghetto during World War II.
Almost Famous: The remastered Blu-ray and steelbook editions of Cameron Crowe's 2000 classic based on his own real-life experiences as a rock journalist and going on tour with some of the biggest bands of the '70s.
The Night (Scream Factory): A couple are trapped inside a hotel with demons (real and imagined), until they come to terms with their crumbling marriage.