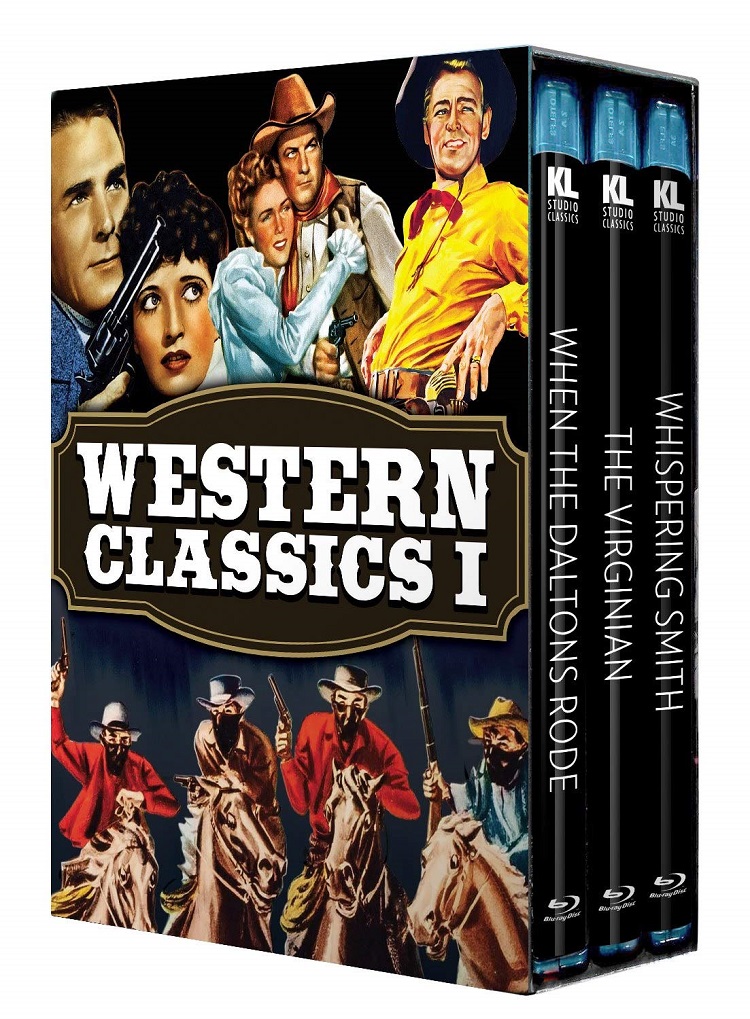 The western is a uniquely American film genre. It tells stories of cowboys and natives, of a country lighting out for an adventure into the great unknown. The people that populate westerns are those who are looking for a new life, who ventured across hundreds and thousands of miles of uncharted land to find a place of their own. There are brave cowboys, evil outlaws, and women with grit. They are usually set in the 19th Century amongst the great Plains or rugged mountains of the American West, giving their grand stories and even greater backdrop.
Certainly, other countries made western movies, most notably the Italians in the mid-1960s, and one could argue that other countries made films like the western – samurai movies from Japan have a similar aesthetic – but ultimately, the western is a truly an American genre.
The Great Train Robbery, made in 1906 and arguably the first narrative film ever created, was a western. The genre remained immensely popular for half a century. The last few decades have been less kind to it, yet every few years Hollywood makes a new western, and critics start to claim a new resurgence in the genre. But really, it is a thing of the past.
I've always liked westerns, and have seen most of the classics of the genre, but I've only just begun to scratch the surface of all the westerns released over the last dozen decades or so. Much like they've been doing with film noir, Kino Lorber Studio Classics is about to begin releasing collections of films that will help fans discover good films in the genre that aren't necessarily the ones everybody knows about or the true classics.
Western Classics I contains three films – When the Daltons Rode, The Virginian, and Whispering Smith – all from the 1940s and which cover a pretty good swath of the types of films that were made during this classic period. They range from the pretty good to the pretty great and while there is a reason they aren't likely known outside of western aficionados, they are well worth watching and this set is well worth the money.
When I was a kid growing up in northeastern Oklahoma, my uncle would periodically take me and my cousins up to Coffeyville, Kansas. There isn't much to look at in Coffeyville but it is where the somewhat notorious Dalton Gang attempted to rob two banks on the same day. They successfully robbed one but while attempting the second robbery, the citizens armed themselves and had a good old fashioned shoot-out, killing all but one Dalton. The survivor Emmett received 23 gunshot wounds in the battle but somehow managed to stay alive long enough to go to trial, serve 14 years in the state penitentiary, write two books about his life (one of which he starred in, the other was made into the first movie in this collection).
I loved going up to Coffeyville where there was a museum about the Daltons – complete with lurid pictures of their dead bodies – and to wander around the town looking for bullet holes in the walls of the old buildings. The Daltons weren't the most famous of the Old West outlaws, but they were my favorite and their story remains part of my childhood.
When the Daltons Rode is pure fairytale. I'm not a historian to say this with full conviction but I feel pretty confident in saying there is pretty much nothing about this film that is based in reality. This doesn't make it a bad film, but it did make me shake my head a few times. By all accounts, the Daltons were fierce outlaws robbing numerous trains and killing several men in the process. But in the film, they are softened up and given excuses for their lawless ways.
In the film, they are a good, loving family working a plot of land in Kansas. It is a land development company that turns them rotten. The company has come in with their fancy surveyors making claims that the land they think they own isn't actually theirs. An argument turns deadly when a man is pushed off his horse by Ben Dalton (Stuart Erwin), lands badly, and dies. The boys hideout in a barn while the dirty newspapers start telling stories of the Dalton Gang robbing banks and trains from Kansas to California.
As it happens an old school friend, Tod Jackson (Randolph Scott), is in town. He's a lawyer and agrees to defend Ben. But when the case starts to go badly, the brothers shoot their way out and go on the lamb. At first, they only rob trains full of money from the land developers and other corrupt corporations. The film tries its best to depict them as basically decent people in bad situations. Though the bullets fly by the hundreds, hardly anyone ever seems to be shot. By film's end, they are basically robbing anyone they want and we've seen more than a few murders, but at least one of them gets a chance at redemption.
None of this is remotely historically true; they didn't even bother having the Daltons rob two banks on the day most of them wind up dead, but it is entertaining. It is full of gun battles, horse chases, and lots of laughs (mostly brought to you from Andy Devine, who doesn't play a Dalton but a guy who gets swept up into the gang though he doesn't have any strong feelings about them one way or another).
The Virginian is a remake of a 1929 film starring Gary Cooper. It's pretty good, if rather unexciting. A school teacher, Molly (Barbara Britton), leaves her boring, small-town life in Vermont for the Wyoming frontier. She's tough and head-strong and wants none of the guff the Virginian (Joel McCrea) is giving her. He's really a good guy, just a little too eager.
He gets into a squabble with local bad guy Trampas (Brian Donlevy, always good as the villain). His old friend Steve (Sonny Tufts) can't decide if he wants to be a good guy or to throw in with Trampas for some easy money. There's romance, dancing, and a little action. The location shots in the Wildwood region of California are beautiful. Randolph Scott is good and Donlevy is always enjoyable. There's nothing really to disklike about the film. It just isn't particularly exciting or all that interesting. It is a matinee movie, something to watch on a lazy Sunday afternoon.
The last film in this set is also the best. Whispering Smith stars Alan Ladd as Luke Smith, nicknamed "Whispering" for his quiet manner. He's a railroad detective sent back to his old stomping grounds to investigate a train robbery. While there, he reconnects with his old friend Murray Sinclair (Robert Preston) and an old flame, Marian (Brenda Marshall). She's married to Murray now, but Luke still holds a torch for her. She's the reason he's stayed away for so long and his return is opening old wounds. But there is a bad guy to catch and heroes in old westerns don't have time to sit around moping in their feelings.
Things get more complicated when Luke realizes that Murray has thrown in with Barney Rebstock (Donald Crisp) and his deadly companion Whitey DuSang (Frank Faylen). They are a couple of nogoodniks who just might be tied up with that train robbery. Between the rekindling romance, the friendship and trouble, and the crook-nabbing, there is a lot of good-old-fashioned drama to be found in Whispering Smith.
Direction from Leslie Fenton is solid and the set design and lighting create a film noir feel that suits the film. Alan Ladd is terrific as Whispering Smith, giving him a laid back and quiet, but deadly feel. Robert Preston is fine in it, but I kept waiting for him to bust out into "Seventy-Six Trombones". All in all, it is a very well made and thoroughly enjoyable western.
That's the thing with these types of sets. Most of the films are generally pretty good, but not great, and certainly not classics, but then there is usually one that stands out, and that makes it all worthwhile.
For their first Western Classics set, Kino Lorber Studio Classics has released three interesting westerns from the 1940s that give a good glimpse into the type of films in the genre that were being made at the time. They aren't necessarily classic in the sense that they have stood the test of time and have risen above the rest, but they are solid films and an excellent way to expand your genre knowledge.
Each film is presented with a 1080p transfer and for the most part, they look good. I noticed a few scratches here and there and some degradation, but for films of this type and age, it falls well within the acceptable range. Each film comes with several trailers and an audio commentary.