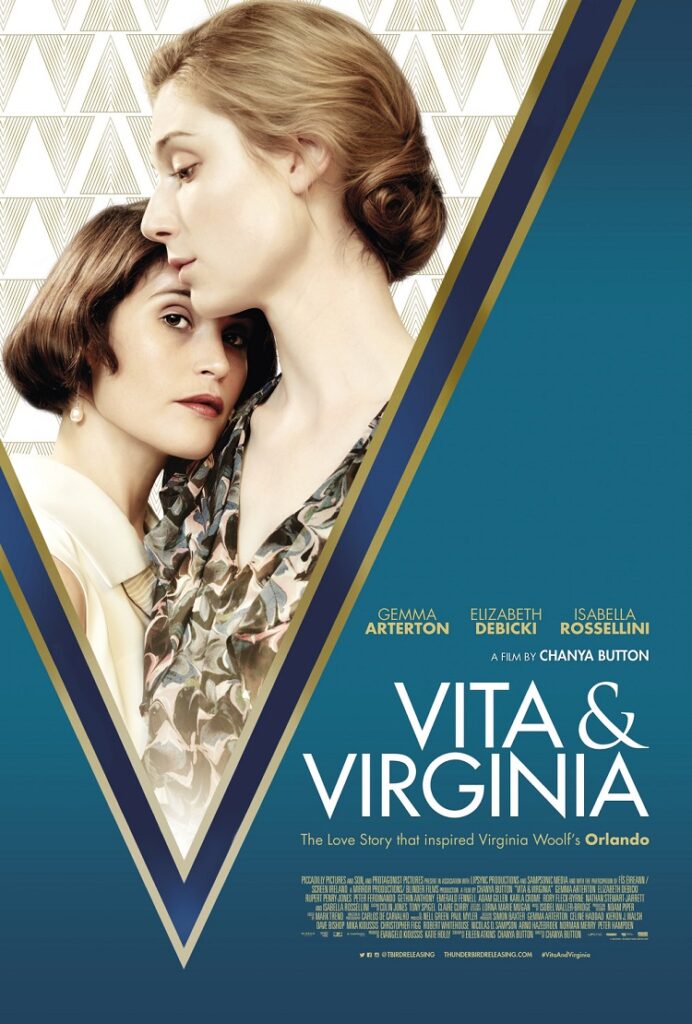 When Vita & Virginia first opens, Vita Sackville-West (Gemma Arterton) explains the gender roles expected within her time period. Despite being a novelist, women like her are supposed to be viewed as subordinate and cherish their titles as "wife" and "mother." However, Vita has a rebellious spirit that is reflective of the film itself. Vita and Virginia attempts to break free from biopic standards even as it nearly becomes handicapped by them.
The story follows Vita and her forbidden romance with famed author Virginia Woolf (Elizabeth Debicki). During their blissful period, Vita became the eventual inspiration for Orlando, Woolf's most successful novel. It's a romance that clearly shaped both their lives, yet the way it's portrayed on screen wouldn't make it appear that way. The screenplay succumbs to the biopic contrivance of showcasing a key event in a person's life at a surface level with little insight into its significance. Also, despite Gemma Arterton and Elizabeth Debicki giving the best performances they can, there is a strange lack of chemistry between them.
Due to poorly structured character development, both women are kept at a continuous distance. Vita is depicted as overly persistent while the more underwritten Virginia is shown as aloof and detached. That being said, while Virginia is presented more as an object than a character, Debicki injects more into the role than what's on the page. Even when Virginia is just being still and observant, Debicki makes her captivating to watch thanks to her beguiling screen presence.
As for Gemma Arterton as Vita, she does a fine job at presenting her persistence in a way that doesn't come off as frenzied. Vita feels an awakening once Virginia enters her life and Arterton presents her with a sprightly naivete after her euphoric awakening. In addition, Arterton does some of the best work of her career, proving she's more than just the eye candy that Hollywood tends to typecast her as.
Besides the performances, the musical score by Isobel Waller-Bridge is another highlight. It offers a mix of traditional classical biopic music and synthesized, '80s style sounds. The more synthesized sounds work best because they add plenty of gusto to the picture and allow it to transcend biopic trappings. Also, the lucid cinematography from Carlos De Carvalho captures the lovestruck state of mind that both women feel. Particularly, during the scenes where they're writing to each other and the camera focuses on their expressive faces.
It is unfortunate that what seemed like a vigorous romance is written in such a stale manner. But thankfully, the two lead actresses attempt to expand the limitations of their respective characters. Arterton and Debicki do wonders with their performances even if filmmaking aesthetics like the score and cinematography end up being the picture's main saving grace. For a biopic that attempts to be as atypical as possible, Vita & Virginia is a minor disappointment.