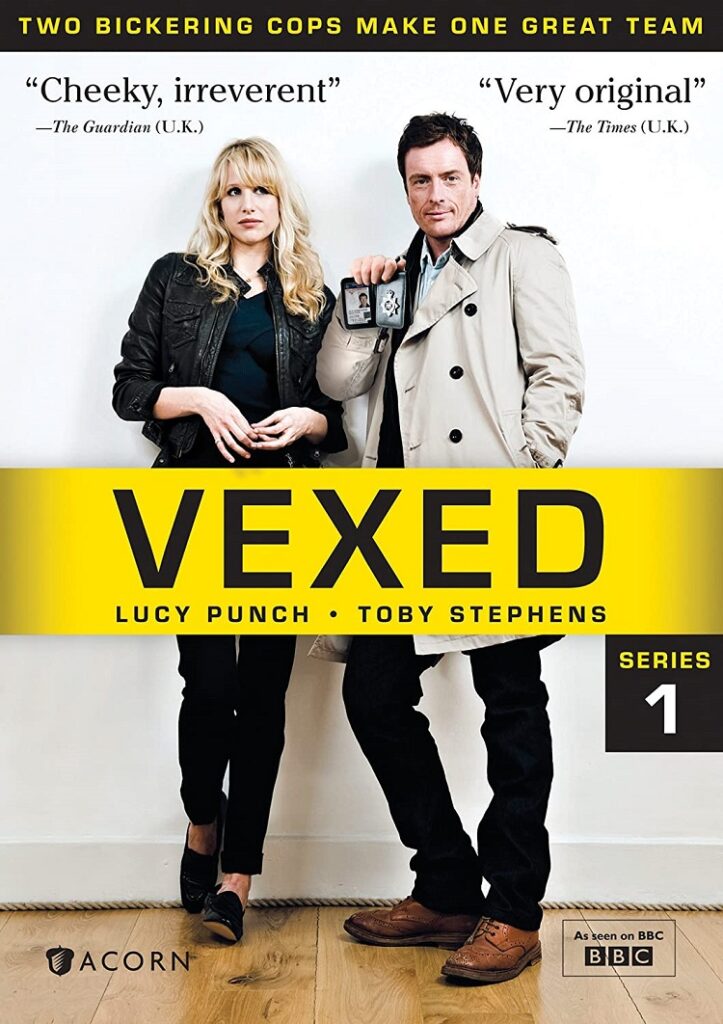 The hilarious opening scene of this offbeat cop show sets the tone for the rest of the series. A man and woman casually wander around a beautifully appointed home admiring and discussing its merits before deciding that the woman should make an offer on it. All well and good, until the camera pulls back to reveal them standing over a bloody corpse. Turns out they're detectives examining a murder scene, but they don't let that get in the way of their personal business. As series creator Howard Overman so brilliantly demonstrated with Misfits and again here, he possesses a winning way of disrupting genre conventions to deliver fresh takes on classic formulas.
Toby Stephens plays DI Jack Armstrong and Lucy Punch plays DI Kate Bishop. He's undisciplined, flighty, and more interested in pursuing a good time than pursuing bad guys. She's the serious new detective in town and tries to play things by the book but fails miserably when paired with the rogue Armstrong. You know the drill: she's the straight man to his innovative clown. Yes, we've seen it before in shows such as Moonlighting and Castle, and yet the Armstrong character is so over the top that the series basically chucks any attempt at legitimate crime investigation out the window in favor of letting him run wild. The murder plots are entirely secondary to Armstrong's hijinks as he takes shortcuts and any means necessary to bring criminals to justice as long as it doesn't interfere with his personal interests.
The seemingly perpetually ADD-afflicted BBC tv programming execs only commissioned three episodes for the show's perfunctory first season. Not three feature-length movies per season like Sherlock or Wallander, literally just three hour-long episodes. As such, it's hard to get too invested in the characters or their extremely limited back stories. It's also hard to imagine this ever getting airplay on a US channel until more seasons are delivered, which means this DVD is likely your only legal way to catch these episodes in the foreseeable future. After a ridiculous production gap of two years, the show just wrapped up its second series in the UK this month with a whopping six episodes, so at least there may be more on the horizon for us at some point even though Punch didn't return.
Vexed: Series 1 is available on DVD on October 2nd. The only bonus features are promotional trailers and a photo gallery.