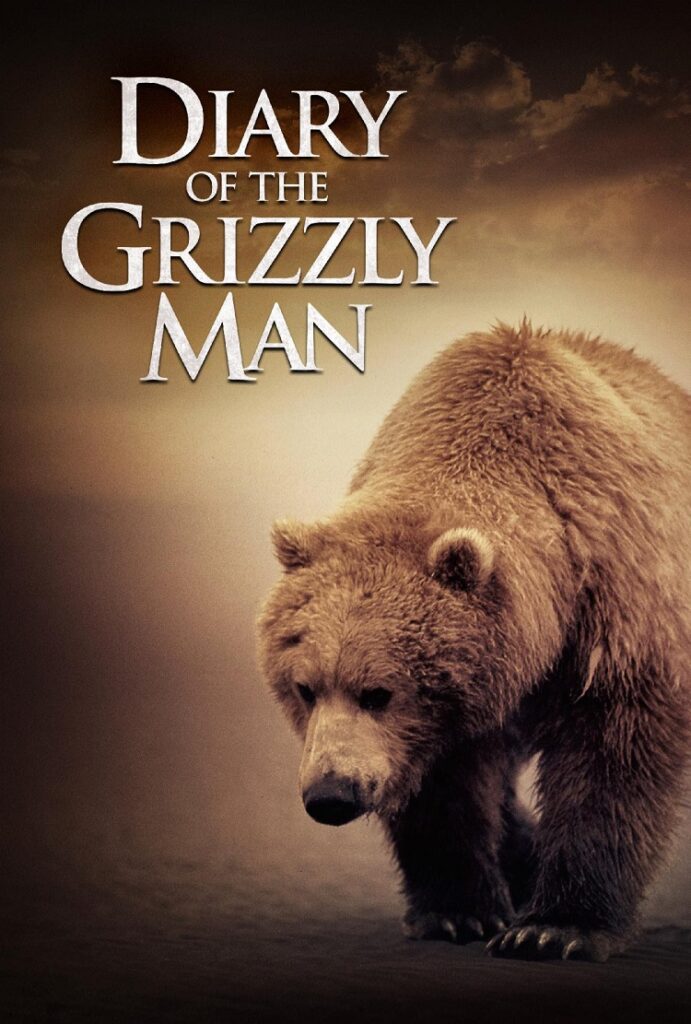 Many people were first introduced to the work, life, and horrific death of Timothy Treadwell through the 2005 Werner Herzog documentary, Grizzly Man. A documentary that gave context to the thirteen summers Treadwell spent in Alaska through a combination of narration, interviews, and exclusive footage from Treadwell's time spent in the wilderness. Now seventeen years later, Grizzly Man producers Erik Nelson and Jewel Palovak, have brought audiences, Diary of the Grizzly Man. This new three-part miniseries is drawn from Treadwell's personal film archive as well as his diary. The series is a more of a first person account of Treadwell's work with bears and wildlife told through his own words and videos and not an interpretation or retelling of his life and mission.
In episode one, "Bear Necessities," we are introduced to Treadwell's work, his camp, and many of the bears that he spent his summers with in Katmai National Park and Preserve. Then, episode two, "Friends and Neighbors," explores Treadwell's relationship with Timmy the fox and Timmy's family. Foxes were the other animals Treadwell considered his friends. This episode also features footage from a wolf attack, some of the earthquakes Treadwell experienced while in what he called the "Grizzly Maze," and his discovery of a past poaching operation. Finally, episode three, "The Fall," documents the habitat of the maze including bear-worn paths, creeks, bear hangouts, and common feeding areas. This episode also examines the events that led up to Timothy Treadwell and his girlfriend Amie Huguenard's horrendous death from a bear attack.
This miniseries left me torn. On one hand, I absolutely marveled at the unprecedented footage that Treadwell gathered during his time in Katmai National Park and Preserve. The footage of the bears, the foxes, and the overall nature is stunning. It's the kind of footage that makes me want to visit the park and preserve and see many of these spaces for myself. But on the other hand, Treadwell's arrogance and assumptions about his relationship with bears, foxes, and nature, left me angry and frustrated. He comes off as arrogant and someone who sees himself as godlike and fully in control of his situation and these animals. And his reactions to the natural cycles of nature are that of human interference which he justified time and time again. He saw himself as being a helper and assuming that his actions would only have positive outcomes and not possible negative ones in regards to the delicate balance of the local ecosystem and environment. 
While I liked the stripped down approach to this series, it serves much better as a companion series to the original film than a stand-alone series. Grizzly Man gives the audience a much more holistic and likable image of Treadwell than Diary of the Grizzly Man does. If you are going to watch this, and you have not seen Grizzly Man already, watch that first. Without that larger understanding of Treadwell, his work and legacy become easy to dismiss so many years later.
Diary of the Grizzly Man is available to own or rent on Apple TV, Amazon Prime Video, and other digital platforms.