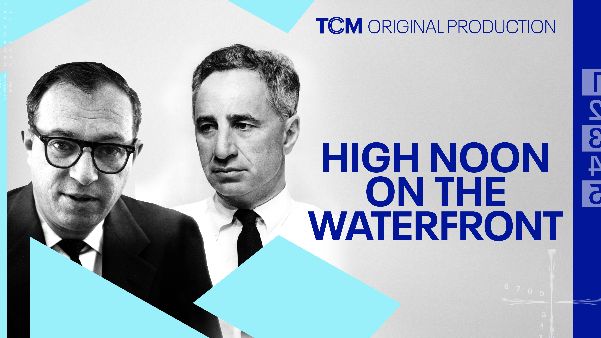 Turner Classic Movies (TCM), now in its 28th year as the leading authority in classic film, will present TCM Original Documentaries High Noon on the Waterfront (2022) and By Design: The Joe Caroff Story (2022) this October. Each documentary will air as part of a curated night of classic films about the 75th anniversary of the Hollywood Blacklist and of films with movie posters designed by Joe Caroff, respectively.
High Noon on the Waterfront (2022)
Premieres Thursday, October 13 at 8:00pm E
Throughout the month of October TCM will examine the 75th Anniversary of the Hollywood Blacklist, kicking off with this TCM Original Documentary directed by David Roberts and Billy Shebar, which premiered at the 2022 Telluride Film Festival.
This film is an inventive remembrance of the impact of the Hollywood Blacklist on two American classics, High Noon (1952) and On the Waterfront (1954), rendered as a visually mesmerizing dialogue between Carl Foreman (voiced by Edward Norton) and Elia Kazan (voiced by John Turturro).  High Noon and On the Waterfront will air on TCM directly after the premiere of the documentary.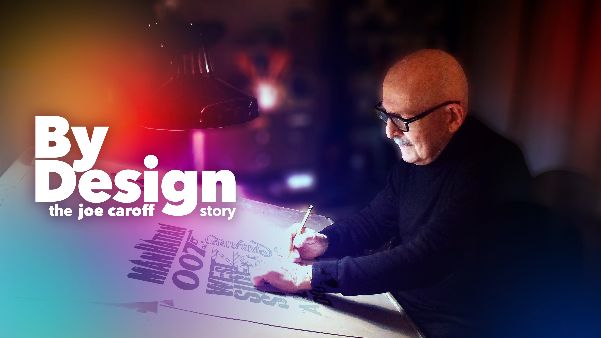 By Design: The Joe Caroff Story (2022)
Premieres Thursday, October 18 at 8:00pm ET
Joe Caroff is one of the most influential graphic designers of the 20th Century. You might not know his name, but you know his work: iconic movie logos including West Side Story, 007, Manhattan and A Hard Day's Night and corporate logos for ABC News, ABC Olympics, and others.  It's a true American success story – from growing up in The Great Depression and shipping out during WWII, to marrying the gal of his dreams and quietly creating a body of work that has earned a huge cornerstone in global pop culture. The documentary includes exclusive interviews with 101-year-old Joe, his wife Phyllis, legendary movie executive/producer Mike Medavoy and leading Hollywood poster artist Dan Chapman.
This TCM Original Documentary, directed by Mark Cerulli and edited by Paul C. Rosen, premieres on TCM before a night of films for which Joe Caroff designed the movie posters: Manhattan (1979), Cabaret (1972), and A Hard Day's Night (1964).