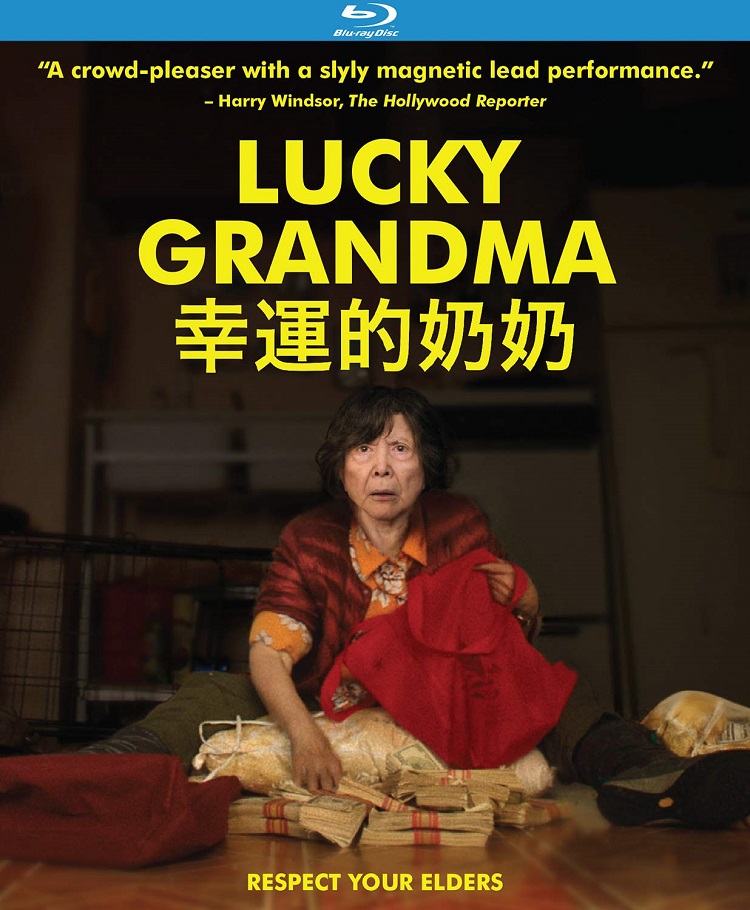 There are moments in life where we feel our luck runs out completely. However, for Grandma Wang (Tsai Chin), it feels like she never has much luck. Even though she has a loving family, she still lives a life of solitude. She does take a trip to the casino so she can maybe get rich. However, after one losing game, she loses every chip that she won.
When the camera focuses on Grandma's saddened face after that doomed match, it's clear that she's had enough with her rotten luck. She's a woman who's fed up with the misfortune that seems to follow her. To make matters worse, after a bag of money miraculously lands on her lap, her newfound luck ends up being a matter of life and death. In addition, she finds herself tied into the world of Chinese gangsters. To protect herself, she employs Big Pong, a bodyguard (Corey Ha) of a gang that is rivals with the one that is targeting her.
Surprisingly, Lucky Grandma is not as dour or serious as it may sound. There is a fair amount of humor to be found in what is a rather melancholic demonstration of money and morality. Once Grandma and Big Pong cross paths, their collaboration results in the film being a slight buddy comedy. Even if most of the jokes rely mostly on the fact that Big Pong is big and not very bright, the jokes still work regardless. Also, the montage of Grandma hitting the casino has slight comedic flair thanks to its caffeinated editing and the background actors showing befuddled reactions to Grandma's continuous fortune and persistence.
That being said, great as the filmmaking may be, the film is still mainly a showcase for veteran actress Tsai Chin. When we first meet Grandma, she appears rather cold and withdrawn. However, during the aforementioned casino scene where she loses all her winning, Chin immediately demonstrates her immense vulnerability with just one powerful look. Her performance is a masterful mix of both tragedy and a sharp comical wit that is as fiery as her burnt cigarettes. Of course, credit should also go to Corey Ha for helping the successful pairing of Grandma and Big Pong come to life.
Our protagonist may not entirely live up to the film's title, but Lucky Grandma still hits the jackpot. It's a wonderful character study with an understated melancholic feeling along with surprising levity. Lastly, Tsai Chin is an absolute force of nature as the main character. If good luck truly does exist, then this performance will get more discussion down the line. It surely is one that demands your attention.