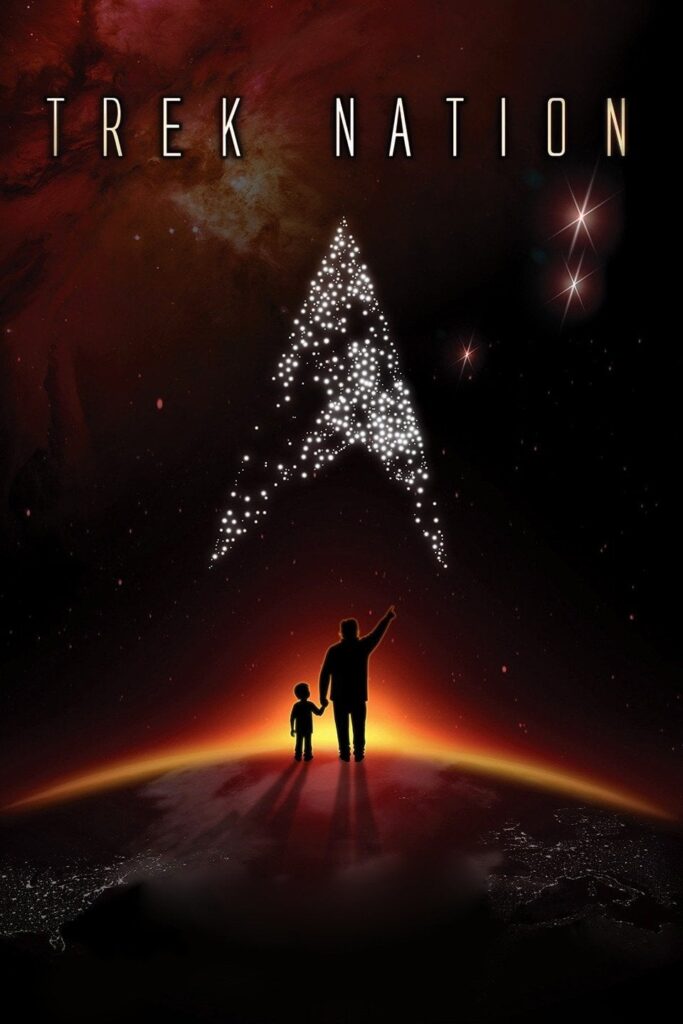 In attempt to find out more about the father he lost at 17 and the science-fiction empire he built, Rod Roddenberry, son of legendary Gene Roddenberry creator of Star Trek, visits people and places associated with Star Trek in this 88-minute documentary.
From the launch of this exploration, it is clear that this is an emotional journey for young Rod, and he is certainly open with the emotions and feeling he had as a teenager and has now. His transparency yields multiple reactions from the audience, some of which are not good. He often comes off as aloof, as if at a zoo, when visiting fans and conventions. This is obviously a voyage he needed to take, but since he and his father clearly were not close in the 17 years they were together, and the audience of such an endeavor felt they were close to the iconic Gene Roddenberry, it makes Rod a tough sell as host. Alas, only Nixon could go to China.
Director Scott Colthorp (City Confidential – TV series documentary) keeps the pace of this outing moving well, and the interviews are both informative and entertaining. When Rod sits with people and asks questions, he is at his best. He is clearly invested, intrigued, and anxious to learn. The anticipation and vulnerability of Rod, as he approaches Skywalker Ranch to interview George Lucas, is clear and contagious. Rod has his own agenda, and thus may not ask the questions we would have, but his childlike innocence in those situations make it worth absorbing.
The documentary is available in numerous formats on Amazon, etc., though none seem to contain the bonus material that such a documentary would seem to be ripe for.
When Eugene "Rod" Roddenberry explains in his first line of the documentary that there are two kinds of people in the world; those who get Star Trek, and those who don't, and that he is one that does not, he establishes himself as an outsider. One could only hope that this trek would lead him to understand those who are and possibly transport himself to that side of the Trek universe. Unfortunately it's never clear if that happens. What is clear is that he spends a great deal of time telling the target audience what they already know.
Recommendation: Is watching someone else learning about that which you love entertaining? Is it interesting? Is it worth an hour and a half of your time? There is enough here for most Star Trek fans, though they may get irritated with the opportunities missed by Rod both then and now. The interviews with Dorothy "D.C." Fontana, JJ Abrams, and George Lucas stand out, and the raw emotion associated with the father-and-son relationship make this trek worth taking.