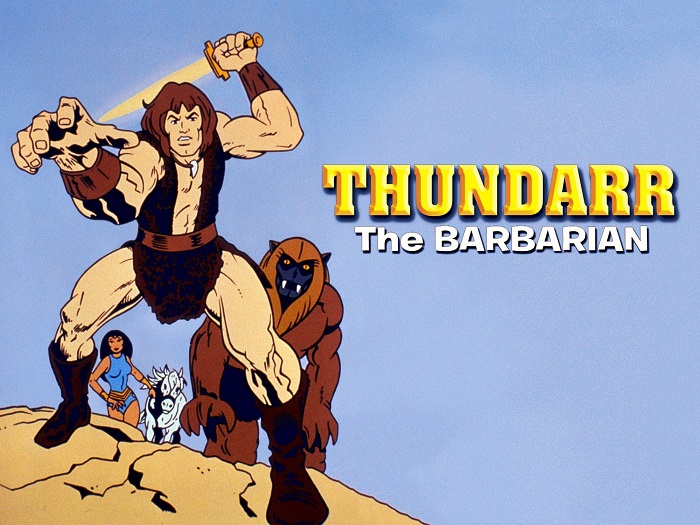 Over the past couple of years, I finally caught up with Steve Gerber's run on Howard the Duck, a subversive comic that seemed much more likely to be found in underground comix of the era rather than from Marvel, one of the industry's major companies. It's not a surprise an iconoclast like Gerber would clash with his superiors nor that his humorous satire would have a limited appeal in a marketplace dominated by superheroes. But it appealed to me, so I am curious to see Thundarr the Barbarian, a futuristic TV series animated and produced by Ruby-Spears Productions. I don't know much about the show other than the talent involved, and now that the Warner Archive Collection is releasing it on Blu-ray, I'll be sure to check it out.
Other titles that look interesting:
Barb and Star Go to Vista Del Mar: On the surface, this looks like an extended Saturday Night Live sketch and most of those movies haven't done well. While I am a little cautious, I am a fan of Kristen Wiig (not counting WW84), who co-wrote and stars in the movie, so I am willing to give it a shot.
Rollerball: Norman Jewison's 1975 science fiction movie is getting a new Blu-ray release from Scorpion Releasing. I previously reviewed the Twilight Time release.
The Last Days: An Oscar winner for Best Documentary that was executive produced by Steve Spielberg, this film tells the story of five Hungarian Jews during the Shoah.
Little Miss Marker (1980): This third remake of the 1934 film of the same name starring Shirley Temple piques my interest because the cast includes Walter Matthau; Tony Curtis, who starred in Matthau's role in the previous remake 40 Pounds of Trouble (1962), Julie Andrews, and Bob Newhart.