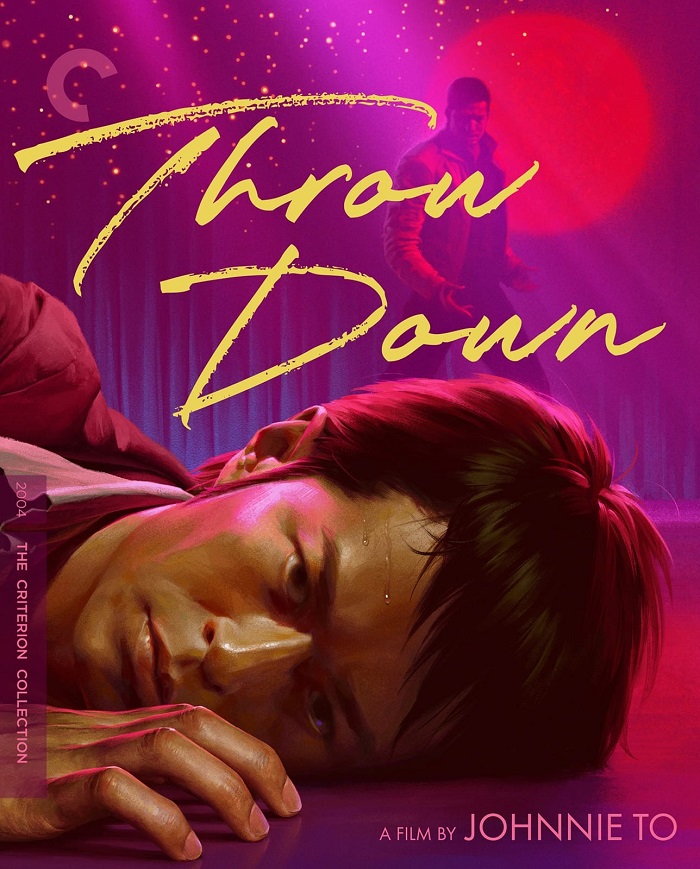 Johnnie To's Throw Down is a titular double entendre. Not only is it a film about martial arts (kind of); it is also a film about redemption. The main characters in the film hit rock bottom and look for a way to bring themselves back from their low point. There's one problem, though. For a film about redemption and finding yourself amongst the mental rubble, these characters are hard to root for. Their life decisions make it a challenge to sympathize with them as they take the next step in bringing themselves back from where they fall.
A nod to Akria Kurosawa, most particularly his debut film Sanshiro Sugata, To's film follows washed-up judo fighter Szeto Bo (Louis Koo), who is admired by young up-and-comer Tony (Aaron Kwok). While Bo is not who he once was, as he is now a drunken, depressed karaoke bar operator, Tony still wants to challenge him to a judo match. But it's not just Tony who wants to challenge Bo. Longtime rival Lee Ah-kong (Tony Leung) also wants to challenge Bo.
Seeking redemption for what his life has become, Bo is up for both challenges. So he turns to his mentor Cheng (Lo Hoi-pang), whose judo dojo is a shadow of what it once was. In addition to these stories taking place, a young singer named Mona (Cherrie Ying) dreams of stardom – despite her failures in her present life.
The multi-storyline, intertwining approach can be a challenge to pull off. For Throw Down, the motivation behind why the viewer should care about any of these characters and their downfalls loses steam midway. It becomes a meandering, uninvolving drama with characters that are hard to appreciate.
That's not to say that To's film is abysmal. It's gorgeous to look at, giving a neon-drenched look to the streets of Hong Kong. It has a nice neo-noir look to it, and the martial arts sequences are incredibly shot. But, fair warning: it may be easy to mistake this for a martial arts film. It's not. It's more of a personal story for To that has sprinkles of fight sequences in it. And while there's nothing wrong with that, the execution here is what makes it a disappointment.
The Criterion Collection has done a great job of bringing the film to Blu-ray and restoring the film in 4K. Some of the new features include interviews with composer Peter Kam, coscreenwriter Yau Nai-hoi, and film scholars David Bordwell and Caroline Guo. There's also a new English subtitle translation and an essay from film critic Sean Gilman. Some previously released features included here are a 2004 interview with To and a making-of documentary from that same year that features the actors from the film.