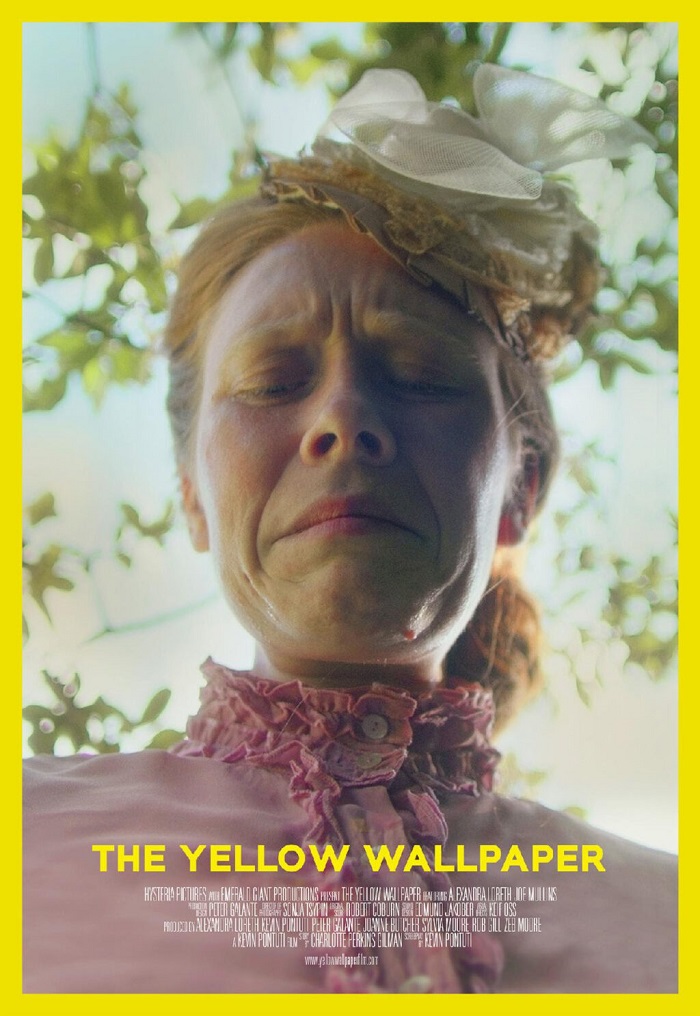 In 1890, Charlotte Perkins Gilman penned her story "The Yellow Wallpaper." This feminist tale documents a woman named Jane's battle with what would come to be known as Postpartum Depression while being confined to a property for the summer in order to rest and recuperate. Her physician husband John thinks that he is helping her by keeping her from expressing herself through her writing when in fact this restriction only serves to drive her deeper into the isolation and feelings of confinement that have been exacerbated by her depression. While this story has been adapted for film numerous times over the years, the latest adaptation comes from the creative team of Alexandra Loreth and Kevin Pontuti. The Yellow Wallpaper stars Loreth along with Joe Mullins, Jeanne O'Connor, Clara Harte, and Mark O'Connor. Pontuti serves as director for the film.
Gilman's original story leaves a lot to the imagination and Loreth and Pontuti try to fill in these spaces with new and imaginative concepts, but they do not translate translate clearly and it made me question the continuity instead of Jane's sanity. And while the horror of the patriarchy is evident throughout, this film did not feel like a horror film at all. There are definitely some creepy scenes, but nothing scary or shocking. And sadly, the stiff acting left me feeling like I was watching an awkward play instead of a moving period piece that is trying to capture the importance of a woman's mental health. Additionally, the original score was distracting time and time again throughout the film.
I did think the film did a strong job of conveying Jane's feelings of freedom by the use of large green outdoor spaces while contrasting those against her feelings of confinement. Through the talk of large indoor spaces, the audience knows there is much more to the house than we see, but we are confined with Jane to exist in the minimal indoor spaces John deemed appropriate. The overall film is beautiful and there are also a number of stunning shots throughout, but unfortunately those elements are not enough to counter the other issues in the film.
The Yellow Wallpaper has a runtime of 99 minutes and is out now.