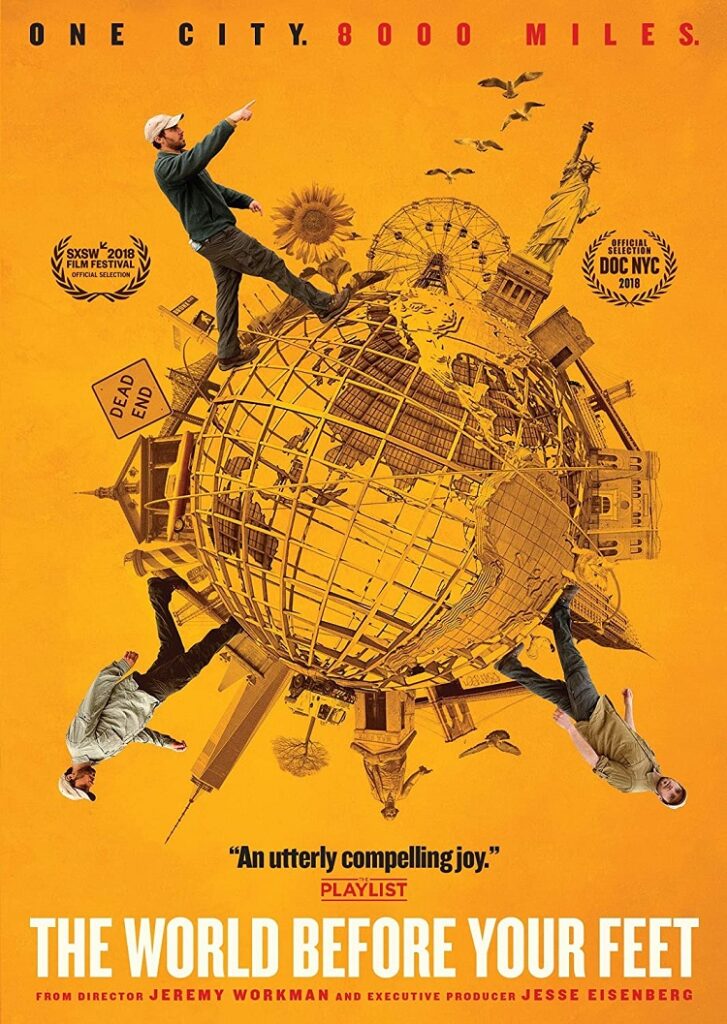 There are 8,000 miles in New York City; miles that we all know, or have seen in movies and TV. But, what do we really know, especially about the unknown miles that remain usually ignored in this greatest of cities. That's what Matt Green discovers in Jeremy Workman's endearing 2018 documentary, The World Before Your Feet, which not only shows how beautiful New York City really is, but also how our curiosity can sometimes lead us to big and interesting adventures.
This doc depicts Matt Green, an enigmatic modern-day Thoreau who goes on a five-borough journey from the many barbershops to the forests of the Bronx, Manhattan, Staten Island, and Queens. He seems like an ordinary guy who leaves his civil engineering job, his apartment, and most of his belongings to begin his trek, resorting to staying with friends, cat-sitting and a very modest $15-per-day budget. Doing extensive research and even creating a website detailing photos and tons of information about the history and people of New York, Matt unearths a lot of history and other amazing factoids that make the city even more enlightening than what most of us initially thought. With this, he shows us that if we just get off our laptops and iPhones, and are willing to go out there and explore what the world has to offer, then maybe we would learn to enjoy life more and take in the more simple things in life.
There are some truly poignant moments such as the many 9/11 memorials and murals that Matt visits and reflects upon; visiting the oldest tree in New York and finding a notebook inside its stump and reading the many poems that people have written as tribute to its legacy, and most heartbreakingly, the home movies of his upbringing and his younger brother's surgery and his own brush with death after a bike accident. With these and many other scenes, you definitely get a sense of how relatable Matt is and how dedicated he is to his journey.
The bonus features of the DVD from Kino Lorber include:
Deleted Scenes
Interview with actor and executive producer of the doc Jesse Eisenberg
SXSW Q&A in Austin, Texas
Trailer
I can't believe I didn't hear of this sooner because I really fell in love with the doc and Matt himself. His personality shines right through from beginning to end. He represents the individual who wants to do something with his life and actually does it. He accomplishes what we all wish we could. Basically for me, this is definitely one very must-see documentary that I think everyone should see.