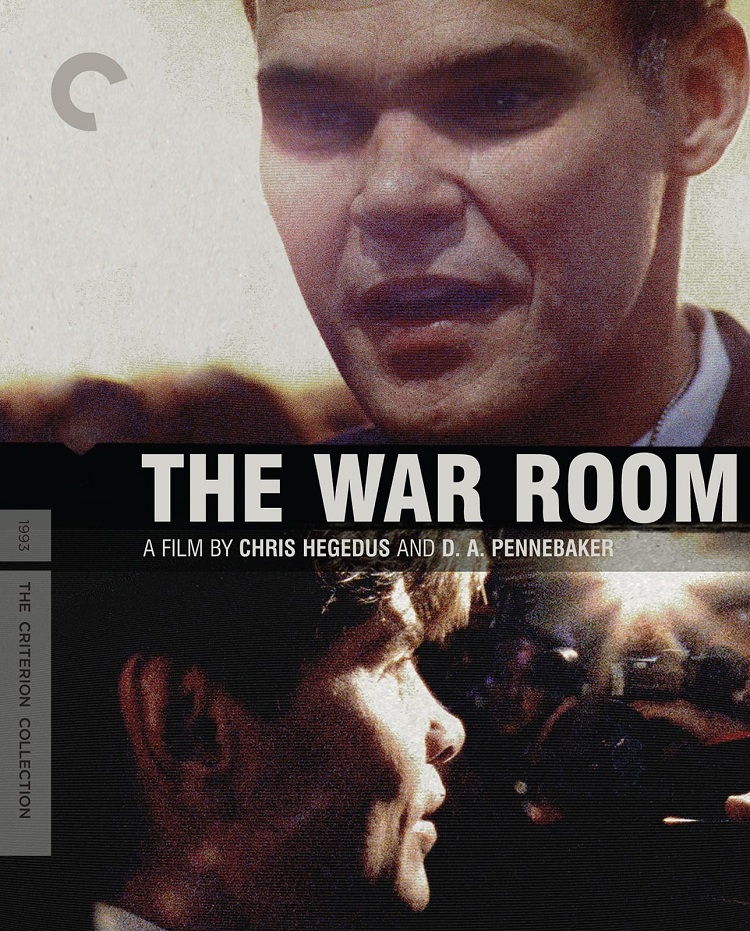 While the campaigns for United States President seem to grow increasingly relentless with every cycle, especially in so-called battleground states, it's hard to dispute what a fascinating endeavor the entire process is. While some countries still experience violent overthrows of their government, at the hands of their people or from outside forces, the United States is one of the lucky countries where factions change power peacefully. For the most part.
Before the Internet and cable news became the huge presence that they are now in modern society, the general public had much smaller access to what went on behind the scenes of political campaigns. It was mainly documented by newspapers and magazines that had reporters embedded, like Associated Press' Walter Mears and Rolling Stone's Hunter S. Thompson. Theodore White's The Making of the President and its television adaptations by David L. Wolper provided a great look at how candidates were nominated by their political parties and then ran for President. Filmmakers D.A. Pennebaker and Chris Hegedus pulled back the curtain and shined a spotlight on the people behind the candidate in their 1993 documentary The War Room, which brings viewers into the 1992 Presidential campaign of Arkansas Governor Bill Clinton, run by future media stars Lead Strategist James Carville and Communications Director George Stephanopoulos.
As the campaign is focusing on the upcoming New Hampshire primary, Gennifer Flowers holds a news conference where she announces having been Clinton's lover for 12 years. Descended upon by reporters when his plane lands, he claims the charge is false, but the film then cuts back to the press conference where we hear tapes of a conversation between the two. Adding to the circus atmosphere is Howard Stern's Stuttering John asking a ridiculous question about safe sex. Flowers explains she was paid by The Star for this information and also reveals Republicans had approached her. Elsewhere, Carville states Roger Ailes and George H.W. Bush were involved in this information getting out.
When the primary results comes in, Clinton comes in second, yet calls himself "the comeback kid," which is the storyline many in the press deliver. He then begins to do well in the primaries as he battles people like former California governor Jerry Brown for the nomination. While Clinton's staff deals with Democratic rivals and keeps an eye towards President Bush, the race is altered in a major way when Texas businessman Ross Perot gets into the race as an independent.
Clinton names Senator Al Gore to the ticket and accepts the nomination at the Democratic National Convention. Bush does the same at the Republican National Convention. Then the campaigns kick into high gear. Clinton's team goes after the broken promise of Bush's "Read My Lips" broken promise. Bush's team goes after Clinton's overseas protests of the Vietnam War. When it's discovered Bush campaign material was printed in Brazil, Carville and others wave the information in front of the press like a cape in front of a bull, hoping they go after it, which they presume will help Clinton.
What makes The War Room so compelling is Carville, who offers great bits of wisdom like "don't complicate the simple" and "the harder you work the luckier you are." Though a crafty, political animal, he's not a cynical hack. He seems to really believe in Clinton and what he stands for. The night before the election, fully confident of his candidate's eventual triumph, Carville is moved by the contributions and sacrifices of his staff and knows nothing would have been accomplished without them. Seeing him like this, it's easy to understand how his rival and Bush campaign counterpart, Mary Matalin, would become his future wife in October 1993.
The video has been given a 1080p/MPEG-4 AVC encoded transfer displayed at an aspect ratio of 1.33:1. The liner notes state, "Approved by filmmakers Chris Hegedus and D.A. Pennebaker and producer Frazer Pennebaker, this new high-definition digital transfer was created on a Spirit 2K Datacine from the original 16mm camera negative. Thousands of instances of dirt, debris, scratches, splices, and warps were manually removed using MTI's DRS, while Image Systems' Phoenix was used for grain, noise reduction, jitter, and flicker." While expectations shouldn't be high for a mix of 16mm film and archival news video, colors are good, object clarity is sharp, and details are strong. Film grain can be seen along with occasional specks.
The DTS-HD Master Audio 2.0 "was remastered at 24-bit from the original 35mm magnetic audio tracks. Clicks, thumps, hiss, and hum were manually removed using Pro Tools HD. Crackle was attenuated using AudioCube's integrated workstation," but has obvious limitations due to the source. Dialogue is the predominant element and is usually clear throughout, though some people talking over phone speakers don't have the same clarity.
The War Room is an informative time capsule that will certainly appeal to history buffs and political junkies. Fans of the film will be delighted by all the extras Criterion has included.