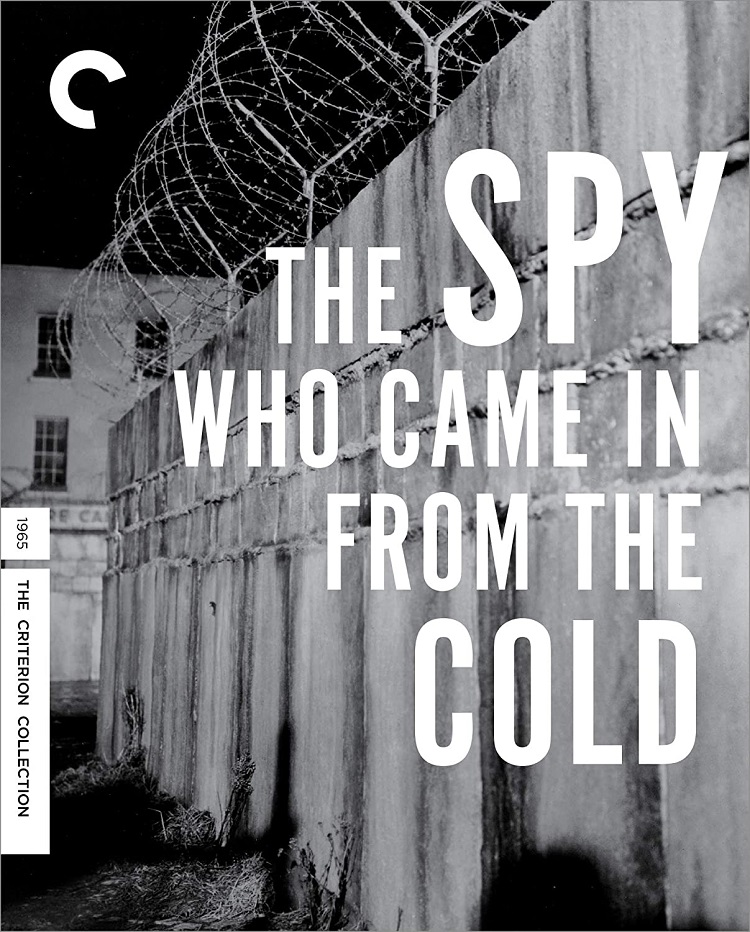 The 1960s Cold War era proved a fertile time for the spy movie genre. James Bond offered a glamorous, high-tech version of events, with exciting locales and beautiful women. The spy game is not always glamorous, however, and The Spy Who Came In From The Cold represents the seedy underbelly of this dangerous practice. Based on the John le Carré novel of the same name, Martin Ritt's gritty movie adaptation is getting the Blu-ray treatment, courtesy of The Criterion Collection.
The movie tells the tale of Alec Leamas (Richard Burton), an aging British spy in charge of British intelligence in West Berlin, Germany. His German counterpart, Hans-Dieter Mundt (Peter Van Eyck), has been killing off British agents at an alarming rate. Sensing Leamas' best days in the field may be behind him, Control (Cyril Cusack), the head of the British intelligence agency, arranges for Leamas to fly back to England where he floats the idea of him taking a desk job. This meets with a predictably negative response from Leamas, who is then given the opportunity to do one last job — take down Mundt.
Leamas poses as a down-on-his-luck civilian who takes a job at a local library. It is there he meets and falls for Nan Perry (Claire Bloom), a member of the British Communist Party. Drinking heavily, Leamas ends up in jail for assault and is quickly outed by East German spies who feel he is a ripe candidate for defection. They offer money for information, which a broke Leamas readily agrees to.
The Germans fly him to Holland and, later, Germany itself with the intent of finding out all Leamas knew about Operation Rolling Stone. While in Germany, Leamas meets Fiedler (Oskar Werner) an underling of Mundt's who wants to take him down himself. As Mundt is German and Fiedler is a Jew, the pair has little use for each other. Perry is later visited by George Smiley (Rupert Davies), claiming to be a friend of Leamas' and invited to East Germany as part of an exchange program between the two countries' respective Communist Parties. She agrees to go, only to be dragged into Leamas' problems — something he wanted to avoid at all costs. What follows proves that in the spy world, no one can be trusted and even the right choices often have consequences.
Burton, who was nominated for an Academy Award for the role, is very convincing as Leamas. It is often difficult to tell how much of the downtrodden, alcoholic character is real or just an act to fool the East Germans. Bloom is excellent as Perry, contrasting her idealistic views of world peace through Communism with Leamas' bleak attitudes and lack of belief in anything. She and Burton have a real chemistry on screen, which is not surprising as they once shared one off the screen as well.
The Blu-ray is presented in its original aspect ratio of 1.66:1 with a high-definition transfer done on a 35mm composite fine-grain master positive. This makes for a black and white film with stunning clarity. The stereo soundtrack was remastered at 24 bit from a 35mm optical soundtrack print and is presented here uncompressed. Extras include an exclusive interview with author John le Carré, selected scene commentary with director of photography Oswald Morris, and an interview with Burton from 1967 on the BBC series, Acting In The 60s, among others.
The Spy Who Came In From The Cold offers a bleak, unglamorous look into the life of spies from both sides of the war. Masterfully acted, as well as presented, the Blu-ray is a must-own for fans of the genre.