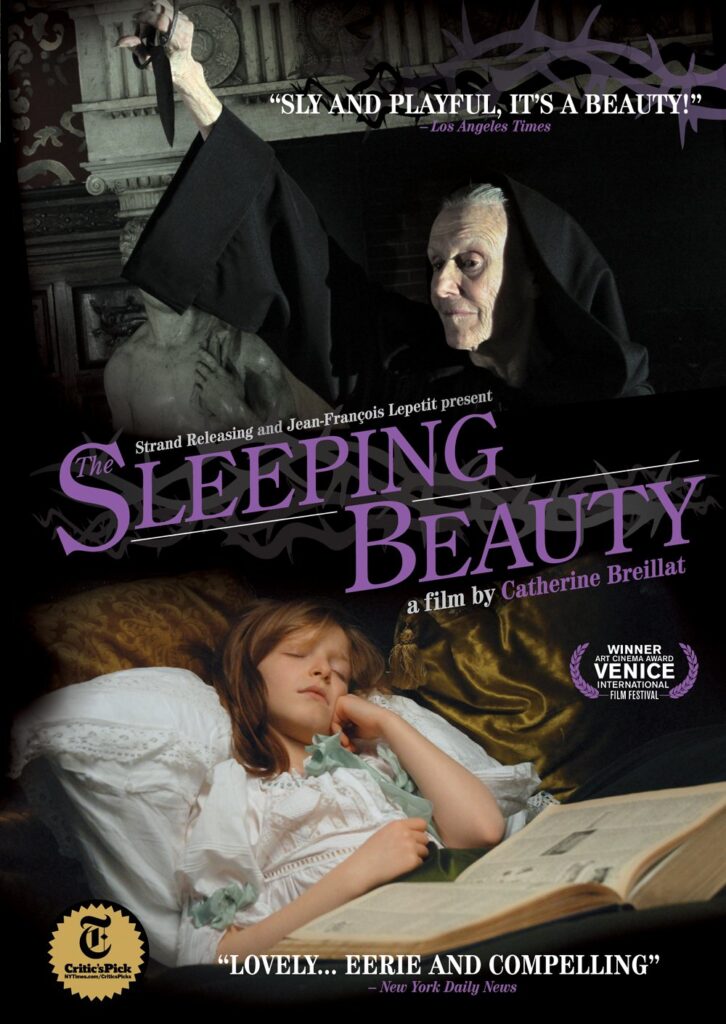 French director Catherine Breillat's depictions of sexual awakening can be shocking — consider the seemingly out-of-nowhere conclusion to her 2001 film Fat Girl, a confounding is-it-real-or-not jolt that exults in the terror and wonder of blossoming sexuality. Lately, Breillat has turned her attention to the realm of fantasy, where she's adapted Charles Perrault's Bluebeard and this year's The Sleeping Beauty.
As one might expect, Breillat's interpretation of The Sleeping Beauty isn't a stodgy old rendering, but neither is it as nakedly brazen as her work can be. Whimsical, dark and tinged around the edges with themes of sexual exploration, Breillat's adaptation sheds fresh new light on the tale.
In Breillat's version of events, the princess Anastasia is cursed to die at a young age by an evil fairy. The spell is mitigated, but not entirely broken, by three good fairies, who instead ensure that the girl will fall into a 100-year sleep at the age of 6 and awake as a 16-year-old.
When the time comes, the 6-year-old Anastasia (Carla Besnaïnou) falls into her preordained sleep, and the bulk of the film is spent in her dreams. Here, Anastasia is taken in by a widow and her son (Kerian Mayan), who Anastasia becomes enraptured with. When he's enticed away by a wicked queen, she follows in pursuit and traverses a lush dreamscape, where she encounters a lush dreamscape of magical trains, albino royalty and a gypsy girl who also piques her interest.
This section of the film is enough to vigorously recommend the film on — Breillat creates worlds that are visually stunning but are also tactile and tangible thanks to the practically achieved art direction. The CGI bloat of blockbusters like Tim Burton's Alice in Wonderland pales in comparison to the fantastical wonder Breillat and cinematographer Denis Lenoir are able to evoke — and no doubt on a much tighter budget.
At only 82 minutes, the film doesn't leave much time for life on the other side, and the 16-year-old Anastasia's (Julia Artomonov) re-entry into the world feels breezed over. Once awake, she encounters adult analogs to her childhood companions from her dreams, and the sexuality that was hinted at before comes fully to bear.
Anastasia's integration into a modern world seems like fascinating subject matter that we only get a glimpse at, but Breillat's The Sleeping Beauty is a lively reimagining of the story and a good fit for her pet themes. I certainly wouldn't be opposed to her completing a trilogy of fairy tale films.
The Strand Releasing DVD of the film is sadly bare-bones, presenting only the film's theatrical trailer along with selected trailers for other Strand DVDs.