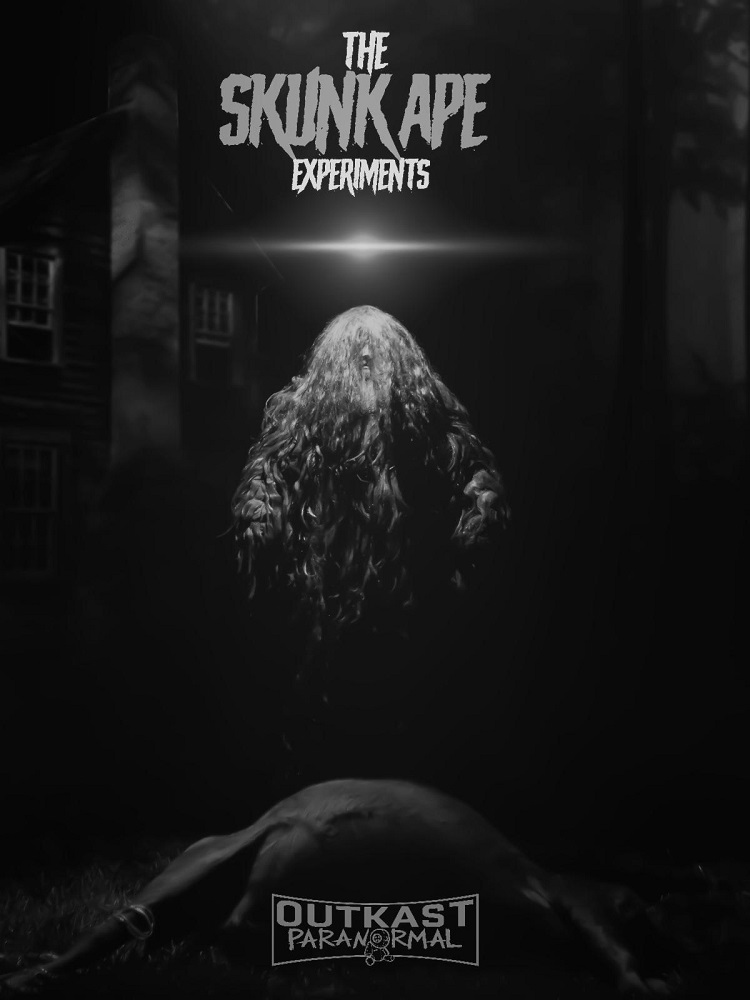 While the term "Skunk Ape" might sound like an insult you hurl at someone, those in the world of paranormal and cryptid investigation know that a Skunk Ape is the name given to the large Sasquatch known as "Florida's Bigfoot." Witnesses not only claim to have seen this elusive creature, but some also claim to have actually been attacked by a Skunk Ape. In the new docuseries, The Skunk Ape Experiments, the Outkast Paranormal team returns to Myakka County, Florida in 2021 for the first time since their last visit in 2013 to further investigate this creature. Outside of their investigation, they also interview witnesses and victims who have been attacked by the Skunk Ape as well as conduct some out of the box experiments. They use animations to show their locations as well as to transition from one scene to the other. They frame a lot of those transitions as if the audience is flipping through a comic book from scene to scene. It reminded me of Amazing Stories or Tales from the Crypt. 
As more and more paranormal investigators try and conduct new and challenging experiments during their investigations, the Outkast team is no different. They explore the notion that the Skunk Ape and Sasquatch in general, could be more than just a creature, but perhaps something paranormal, interdimensional, or extraterrestrial. While they include a psychic and some other more traditional paranormal investigation methods and equipment in their experiments, they are also not afraid to involve some mind-altering substances in the hope to reach some different planes of reality and try to connect with the phenomena that way. The Outkast team also invokes Pan and tries to invite activity through throwing what they call a "paranormal rave." And while the episode ends right as things are beginning to happen, it leaves you wanting more and wanting to know what happened as it is clear that the members of the team have all been changed by these events. 
This series is definitely more investigative than sensational, although there are a few small sensational moments here and there. (I personally could have done without the Outkast Paranormal spooky doll logo in every bottom third.) And the reenactments feel more real life than cinematic which I appreciate in a paranormal series when so many reenactments these days are more mini horror movie than experiencer account. While there is some talk of demons, which is not a binary I subscribe to, I enjoyed this first installment and look forward to seeing what the Outkast team has to offer in the future. 
The Skunk Ape Experiments is directed by Stacy Brown Jr. and its executive producers are Ryan "RPG" Golembeske, James Brost, and Michael George. It has a runtime of 58 minutes and is available now on Amazon Prime, iTunes, Vudu, and VOD.