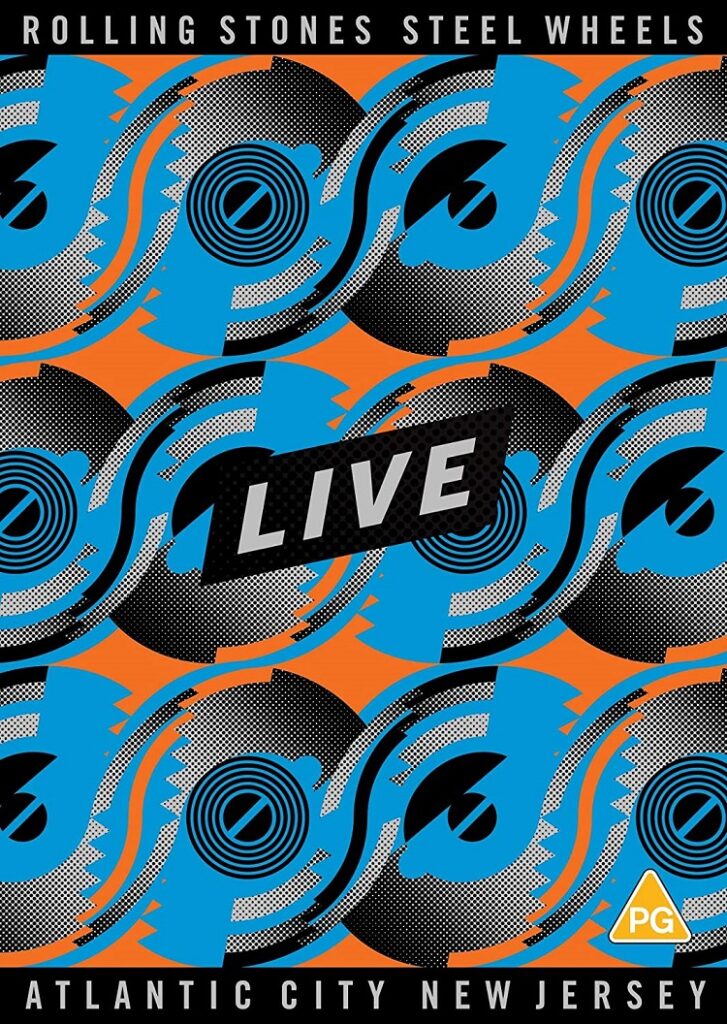 In 1989, the Rolling Stones returned to the stage from a seven-year touring hiatus. They needn't have bothered.
Ok, so before we go any further, a word on my loyalty to the Stones. I've never seen them live; I've only seen video clips. I'm a millennial but traveled through the Stones discography at an early age. Cassette-tape-recording a radio broadcast of their 1972 double LP, Exile on Main St., I felt I'd stumbled onto a different band, a weirder band, than the one I'd heard on FM. Exile blew me away. It led me to each of their albums from a new vantage point. I wanted to discover the reasons this band—now fossilized except for when they bust from their gilded hideaways to tour—could create a record like Exile. And how they could keep the machine going afterward. They're an endless source of fascination.
So, here we are again—1989. The Stones had reached the classic rock pantheon two decades prior. Seven years since their last tour, and a full eight from their last solid LP, Tattoo You (1981), and what do they have to show for it? They're hard workers.
And that about sums it up.
Truly: the live stop in Atlantic City, now available as Steel Wheels Live (Live From Atlantic City, NJ, 1989), a 3-CD/2-DVD/Blu-ray Deluxe Edition, is a 2.5-hour rundown of hits with a smattering of tracks from their then-newly released Steel Wheels album. Touted at the time as a return to "vintage" Stones, Steel Wheels (the album) was mediocre. A polished white flag thrown at the masses to say, "We are back from (choose your adventure: bitching at each other; or, marrying supermodels, one of whom had just come of legal age; or, drinking and doing smack; or, issuing horrible and dated solo albums), and we are ready to suck your wallets dry for putting on the friendliest, biggest hits-filled picnic this side of Bruce Springsteen."
That sounds rude, I know. To be fair, the Atlantic City show has its moments.
Halfway through, they trot out "Midnight Rambler," a track they plied to the middle of their shows for years. It's not a showstopper per se, but it cooks; the long warmup seems over. (Keith Richards, the band's legendary rhythm guitarist, always loves it when singer Mick Jagger whips out the harmonica, and you can tell. Here, for several minutes, the band finds a groove, sounding tight but loose; whereas during the numbers before this, they seem stilted.) This eventually segues into a guest spot by Eric Clapton for "Little Red Rooster."
Then John Lee Hooker comes on. Quickly, the quality of the show skyrockets. (A similar effect happens when, at a 1981 tour stop in Chicago, the Stones crash a Muddy Waters gig at the Checkerboard Lounge. Perhaps it's only in my mind, but I swear I can see the old man's authority turn the limeys into the happy but serious blues primitivists they are at heart, lost in the stomp. Next to Waters, Mick still looks a tad foolish, but he keeps the silliness in check.) Hooker is the opposite of Mick, who spends most of the concert doing his special brand of calisthenics—which, in 1989, crossed over from puckish to a full-on meld of Peter Pan and Skeletor. Hooker mostly stands at the mic and scales his guitar. He abruptly leaves the stage, having left the guitar trio of Clapton, Richards, and Ron Wood sort of slack-jawed.
You might be liable to surf through the rest of the concert. I like the moody air they give "2,000 Light Years From Home." I also dig the motorvatin' version of "It's Only Rock 'n Roll," which becomes a jumpy and trad tip of the hat to Chuck Berry and some early Stones sides cut at Chess Studios.
But make no mistake. This is not curiously made cinema, a la what Jonathan Demme did with the Talking Heads in Stop Making Sense. This is just a bunch of planted cameras that document what a Stones show was like in 1989. It's a stale presentation.
I might get fact-checked for this, but I believe this tour marked a sizable shift from a less gimmicky Stones tour to the model they've graced us with since. (However, in browsing my copy of bassist Bill Wyman's Rolling With the Stones coffee-table-sized book, a veritable backstage pass, I see a picture of Mick strutting in front of a blow-up penis. In 1975.) Tacky-looking blow-up dolls prop both sides of the stage when they do "Honky Tonk Women," and it's so cheesy, so very '80s and Spinal Tap in its ridiculousness, that I almost admire it. The rest of the decor runs with the silver and blue motif of the Steel Wheels album. It has an industrial vibe, yet it doesn't detract from the musicians or the music.
When I reflect on this presentation of the Stones in concert, I find it hard to disregard other live Stones offerings. Gimme Shelter (1970), the documentary, catches them at arguably their most dangerous and scrappy—a band out to prove its moniker as the World's Greatest Rock 'n' Roll Band. Some of those performances wound up on the Get Your Ya-Yas Out! (1970) LP, which has one of the best renditions of "Midnight Rambler" I've heard. Out this month is a deluxe remaster of Goats Head Soup (1973), their maligned follow-up to Exile. On the back half of that reissue is the famed Brussels Affair, taped and widely bootlegged from 1973 on. It's the band at peak performance, and if you wish as I do that you had been around to see that show (or another from that era), you will curse Steel Wheels Live.
Once upon a time, the Stones were hungry. They didn't always rely on cheap gimmicks. They had Billy Preston on keys. They had the brilliant Mick Taylor on lead guitar, and their sound was dirty and tight, a scratchy but spry rock sheen. Charlie Watts's drums didn't snare with that processed, hollow boom they do from Steel Wheels forward. (As late as Dirty Work (1986), the engineering on his drums still sounds crisp to me.) They were the World's Greatest Rock 'n' Roll Band. By the time 1989 rolled around, they were just an air-conditioned business.
A corporation.
It's nice to see them play with each other here, on at least superficially good terms. I always grin when the camera catches Charlie smiling drily at Mick; or when it shows Bill standing in place, expressionless, wondering when he can go back to his country estate in Suffolk. Keith looks happy, too, bouncing his licks off Ron in good old "basket weaving" style. The band looks fit and well-adjusted; and they play with conviction.
What does it all mean, though? Sometimes it's better to burn out than fade away? There's something to be said for being a stoned-out-of-your-gourd tax exile with little bread and a don't-mess reputation to fight to re-earn on the road.
Everyone deserves a shot at longevity, at constant reinvention; and if the Rolling Stones went through hell and back to be what they are now (i.e., a hallowed musical institution), I don't begrudge them the desire to coast like old pros. Especially in the shifting marketplace, which today differs vastly from how it was even five years ago. Me, I think the secret of creative success is partly about not looking back, and not thinking you're ever too good to pay some dues.
That gets at the essence of the problem I have with Steel Wheels Live (Live From Atlantic City, NJ, 1989)—and why you might appreciate it, as an artifact.