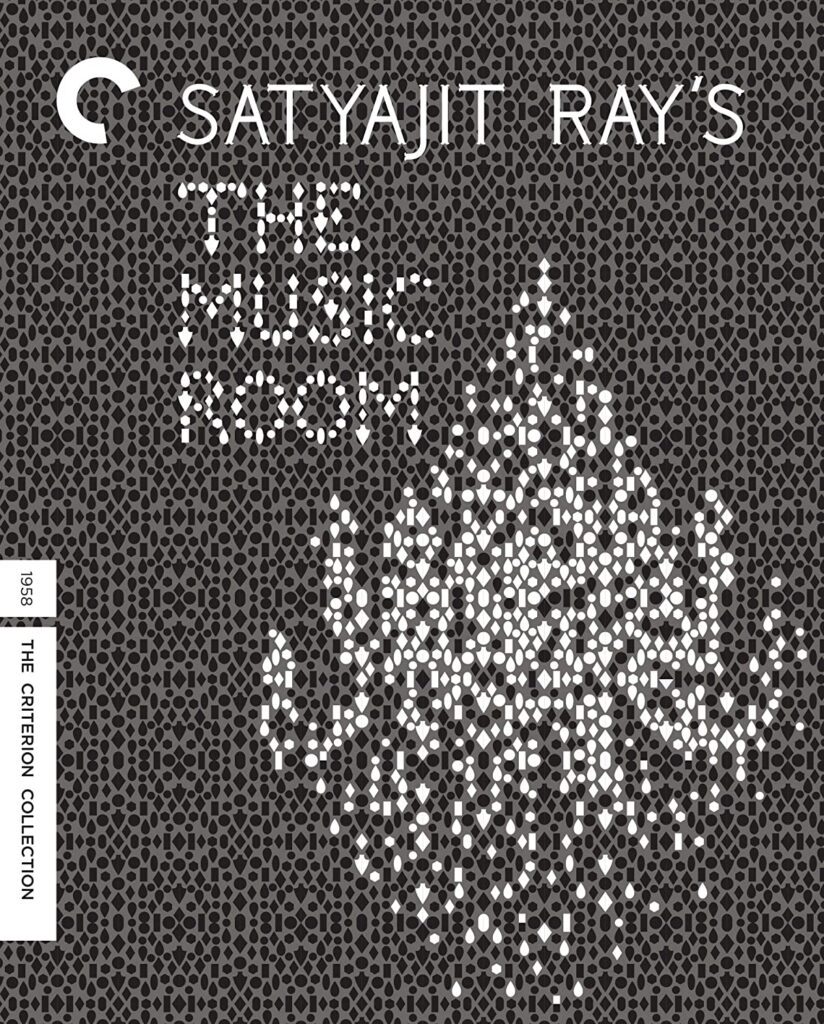 Right from the opening shot of this film, it's evident that viewers are witnessing the work of a masterful director. The film opens with a prolonged silent close-up of a forlorn, world-weary Indian man, immediately informing without dialogue that he has been through some terrible life-altering tragedy and has largely retreated from his community. As the camera moves back to a wider shot, we find him occupying an ornate but run-down palatial estate, seemingly not caring about the decay around him as he stares off into space. An elderly servant approaches and offers refreshment, further reinforcing the impression that he was wealthy and powerful at one time but has faded along with his mansion.
Biswambhar Roy (Chhabi Biswas) is an aging zamindar, a landed aristocrat with a vast estate crumbling through both natural and financial causes. A neighboring river is progressively eroding his property, while his riches are steadily dwindling. He has a few loyal servants who keep the estate barely functional, but he has resigned himself to a largely solitary existence as his life and riches slowly ebb away. Once his current situation has been firmly established, the film veers into a lengthy flashback sequence showing his earlier, happier days.
As a younger man, Roy had a loving wife and young son, a thriving estate, and his single biggest joy: an elaborate music room where he would host performances by top musicians and dancers for his closest friends and associates. No expense was spared to bring in the finest entertainment, which of course negatively impacted his remaining wealth. One stormy night, he's enjoying a performance when he learns that his wife and child have perished in the storm, plunging him into a deep and seemingly terminal depression.
Once back in the present, Roy is prodded out of his reverie by an abrasive "new money" neighbor planning to throw a music performance of his own. Roy decides to host one final performance as well, requiring his music room to be restored to its former glory and completely depleting the rest of his money. For one last night, Roy returns to the pleasures of his younger days, with no care about what might befall him in the morning.
Adapted from a novel, screenwriter/director Satyajit Ray's take on the story effortlessly conveys the heights of Roy's happier days and the depths of his despair, utilizing minimal dialogue but firmly establishing Roy's downward spiral through the juxtaposition of the elaborate early music scenes with the barren wasteland of his final days. He gets huge assists from the powerful performance by Biswas, as well as the perfect actual estate used for filming, an authentically crumbling mansion isolated from civilization. The film is also a nice time capsule of some impressive music/dance performances by the visiting artists, although those scenes do nothing to advance the plot. Although the narrative framework is slight, Ray delivers a potent, moving work that is still influential over 50 years after its release.
The black and white film quality is strikingly poor, with faint but abundant scratches clearly visible throughout. It's lit well, the Criterion release is a new hi-def digital restoration, and the quality doesn't noticeably detract from the film's effectiveness, but there's little reason to recommend Blu-ray over DVD aside from the uncompressed monaural soundtrack.
The bonus features are vast and include a worthwhile feature length documentary with extensive interviews with Ray, an insightful new interview with Ray biographer Andrew Robinson and a somewhat less essential new interview with contemporary director Mira Nair, as well as a 1981 French roundtable discussion between Ray, a film critic and director Claude Sautet.
The Music Room is available on Blu-ray and DVD on July 19th, 2011.