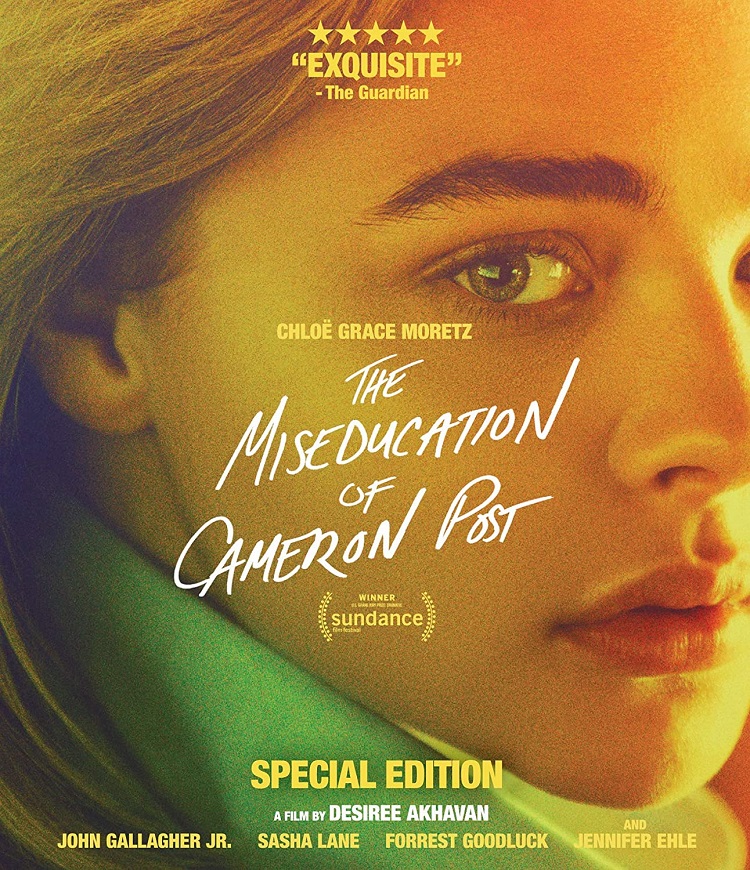 The fact that conversion therapy still exists is appalling to me, and it is still a controversial topic that rarely gets talked about. However, there have been at least a few films that dealt with it in their own satirical or dramatic ways, such as But I'm A Cheerleader (1999), and last year's Boy Erased. But for me, I think that director Desiree Akhavan's understated and challenging The Miseducation of Cameron Post, also from last year, gets it right the most with its mix of humor, drama, and honesty.
Based on the acclaimed novel by Emily M. Danforth, the film centers on Cameron, a young woman sent to a "gay conversion therapy" center by her aunt and uncle after being caught with another girl in the backseat of a car by her prom date. From there, she is confronted with misguided discipline, ridiculous "de-gaying" methods, and subjected to Christian rock songs by the strict and savage Dr. Lydia Marsh and her brother, Reverend Rick, who himself was a former member of the "curing" program. However, she does connect with fellow peers and outcasts: Jane, a cool amputee stoner, and Adam, a Lakota Two-Spirit. With these two, Cameron finds an unlikely family as they fight to survive. The last moments of the film see all of three of them escaping the center on the back of a pickup to an uncertain and unknown future.
On the surface, the film sometimes looks like another YA drama with cliched-riddled characters in less than ideal situations, but it's really not. It's based on reality, and completely abandons the notions of what a film about teenagers should be. It showcases real people being subjected to real things, both good and bad. Chloe Grace Moretz delivers a remarkable career-best performance, giving the character of Cameron a real depth, and vulnerability that does hit close to home. There is also John Gallagher Jr, Sasha Lane, Forest Goodluck, Emily Seggs, and a subtly sinster Jennifer Ehle, giving great supporting performances that also feel very natural and close to reality as well.
The "Special Edition" special features include:
Commentary with director Akhavan and producer/co-writer Cecilia Frugiuele
Behind-the-scenes photo gallery
Theatrical trailer
Accolades trailer
Despite the fact that Cameron Post won the Grand Prize at the Sundance Film Festival, I thought that this was of the more overlooked and underrated films of last year. This is quite unfortunate, because it was a brave, somber, and quitely sublime piece of filmmaking that should be a call to action. It should also give people something to think about.