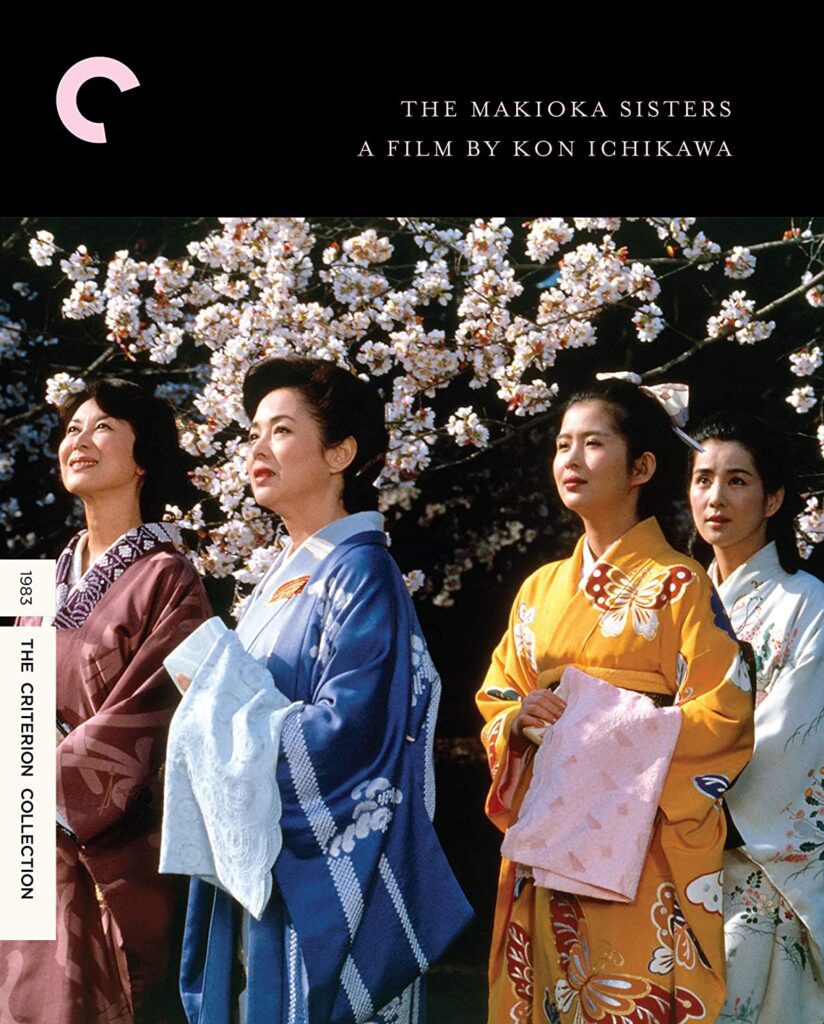 Director Kon Ichikawa's late career work centers on the relationships between four adult sisters as they run their family kimono business in the days before the Pacific War. The two eldest sisters have been married for some time, while the youngest sister chafes about the tradition that dictates that she can't marry until their other shy, conservative sister finds a husband. So in short, it's about girls talking to each other. And talking. And talking. It's something like a precursor to The Joy Luck Club, except that this project is even more insular and claustrophobic in its tight focus on the four sisters, with very little in the way of others entering their orbit other than the two husbands and potential suitors for the third. By the time the film makes its way through the changing of the seasons and things have reached their reconciliation point, you'll either be verging on sleep or so in touch with their feelings that you'll be prepared to join their family. Count me among the former.
The film is an adaptation of a well-regarded historical novel by Junichiro Tanizaki and does a fabulous job of visually conveying a strong sense of time and place, with its gorgeous period attire and rustic scenery captured in vivid, seemingly oversaturated color. Its acting talent is also superior, especially the oldest sisters played by Keiko Kishi and Yoshiko Sakuma. However, the epic scope of the 530-page novel was reportedly neglected by the studio in its translation to film, with an inadequate budget from Toho in spite of the film's designation as a 50th anniversary project for the studio.
The film is remarkably grainy considering its origins in the 1980s, perhaps a result of the weak budget or an aging director utilizing old tools. It also unfortunately relies on a strangely out of place score consisting of '80s synths that immediately dates it in an unfavorable way and removes it from the timeline of its setting, acting as a distraction rather than an enhancement. Aside from those technical quibbles, the film looks and sounds fine on Blu-ray and should be the preferred format even if only to relish the exquisite detail on the elaborate kimono costumes throughout the film.
Strangely, there are no bonus features aside from the original theatrical trailer. There's an informative essay included in the booklet inside the Blu-ray case, but it's very odd to find a Criterion release with such a paucity of extended features on the disc. Viewers seeking more background information will have to search elsewhere.
The Makioka Sisters is now available on Criterion DVD and Blu-ray. For more information, visit Criterion's website.