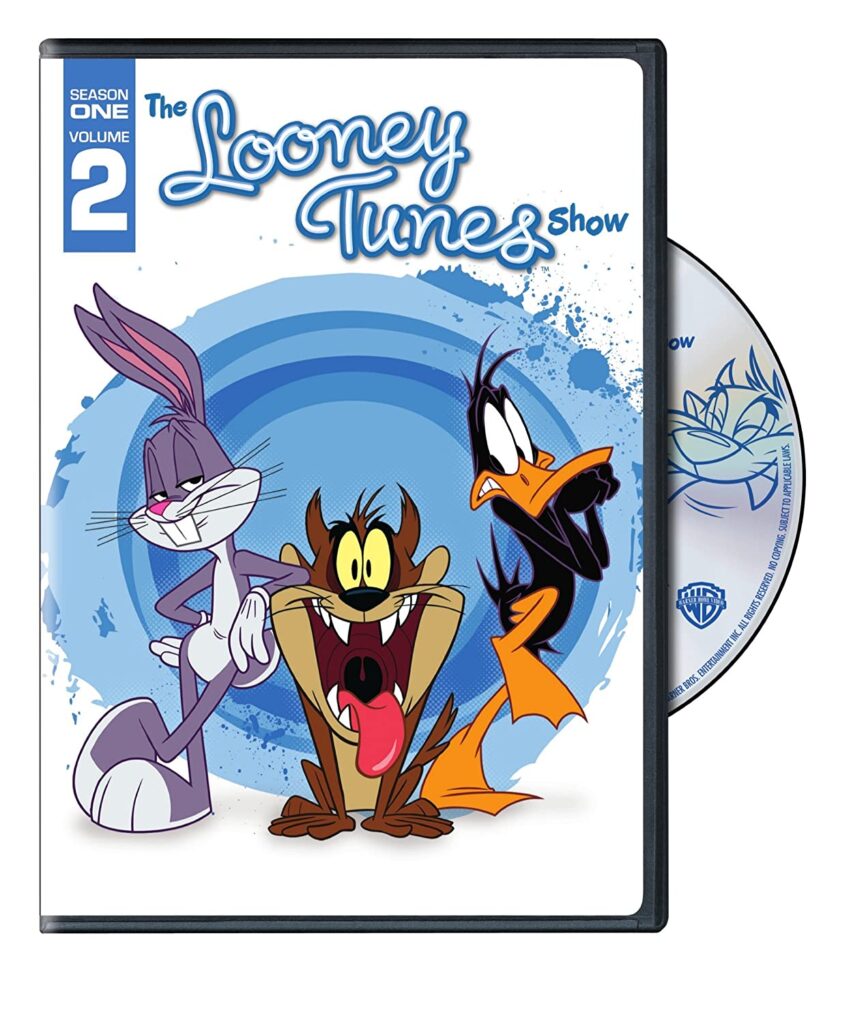 Written by Greg Barbrick
Although it came out a little over a year ago, I have taken my time in watching all 24 films in the Humphrey Bogart: The Essential Collection box set. A couple of nights ago I put on The Maltese Falcon (1941), and selected the "Warner Night At The Movies 1941" option. With this choice one is transported to an era when going out to the movies was really something special. Rather than sitting through 20 minutes of obnoxious ads and trailers before the main attraction, audiences were entertained with a mix of newsreels, intriguing feature-ettes, and some of the greatest cartoons ever made.
There is no question that Disney elevated animation to the realm of art with such films as Snow White And The Seven Dwarfs (1937) and Fantasia (1940). But nobody did funny like Warner Bros. The Merrie Melodies and Looney Tunes franchises introduced us to Bugs Bunny, Daffy Duck, Porky Pig, The Road Runner, and so many others. Prior to The Maltese Falcon, audiences were shown "Hiawatha's Rabbit Hunt," which was nominated for an Academy Award that year. This one features Bugs being hunted by Elmer Fudd, in drag as Hiawatha. It is hilarious, and just serves to remind us of the true cinematic beginnings of these great characters.
With this rich history in mind, I sat down to watch the newly released Looney Tunes Show Season One Volume Two DVD. It probably goes without saying that this made-for-TV series is very different from the old seven-minute shorts that were shown in theaters. But the Warner Bros. animation department are still very good at what they do. For one thing, the premise is pretty unusual. The Looney Tunes Show is basically a sitcom, featuring Bugs Bunny and Daffy Duck as roommates.
The DVD features four half-hour episodes. The stories revolve around Bugs and Daffy, with cameos from friends such as Porky Pig, Speedy Gonzales, and others. Two of the programs, "Reunion" and "Casa De Calma" are interrupted with Merrie Melodies. These are animated music videos. "Reunion" breaks for "Cock Of The Walk" featuring a countrified Foghorn Leghorn singing and acting out the tune. The inspiration seems to have been Hank Williams Jr., although I doubt they will make that mistake again. The other MM is titled "Queso Bandito" and stars Speedy Gonzales.
The other two episodes are "Monster Talent" and "Devil Dog." I especially enjoyed the former where the monster in question is the neighbor kid, who Daffy works with to help him fit in with the other kids at school. This scenario is pretty funny by itself. But the subplot is even better. Bugs and Porky Pig are eating pizza at Speedy Gonzales' restaurant, and Bugs gets talked into filming a commercial for the joint. Suddenly he is being accosted on the street, and his reactions remind me of Larry David in Curb Your Enthusiasm. Which is to say that he does not hide his annoyance with people very well at all.
What makes this DVD a must for Looney Tunes fans are the Wile E. Coyote and Roadrunner CGI shorts. These were produced separately by a company called Crew972, and are incredible. The 3D-effect looks magnificent, and the stories are classic. For example, in "Unsafe At Any Speed" Wile E. Coyote gets himself an old fashioned biplane, (nicknamed The Spirit of Acme) to chase the Roadrunner with. Inevitably, something goes wrong, and in a nod to Back To The Future (1985), it zooms out of sight, and back in time. The plane lands in prehistoric times, where a gigantic, Godzilla-sized Roadrunner starts chasing him. Cue the deepest, most ominous sounding "Beep-beep" you have ever heard.
The Looney Tunes Show may not be the second coming of Duck Amuck (1953) or What's Opera, Doc? (1957), but the folks behind it deserve a big thumbs up for trying something so different with these characters. In the grand Looney Tunes tradition, these shows will appeal to kids and their parents alike. And the Wile E. Coyote and Roadrunner shorts are worth the price of admission alone.