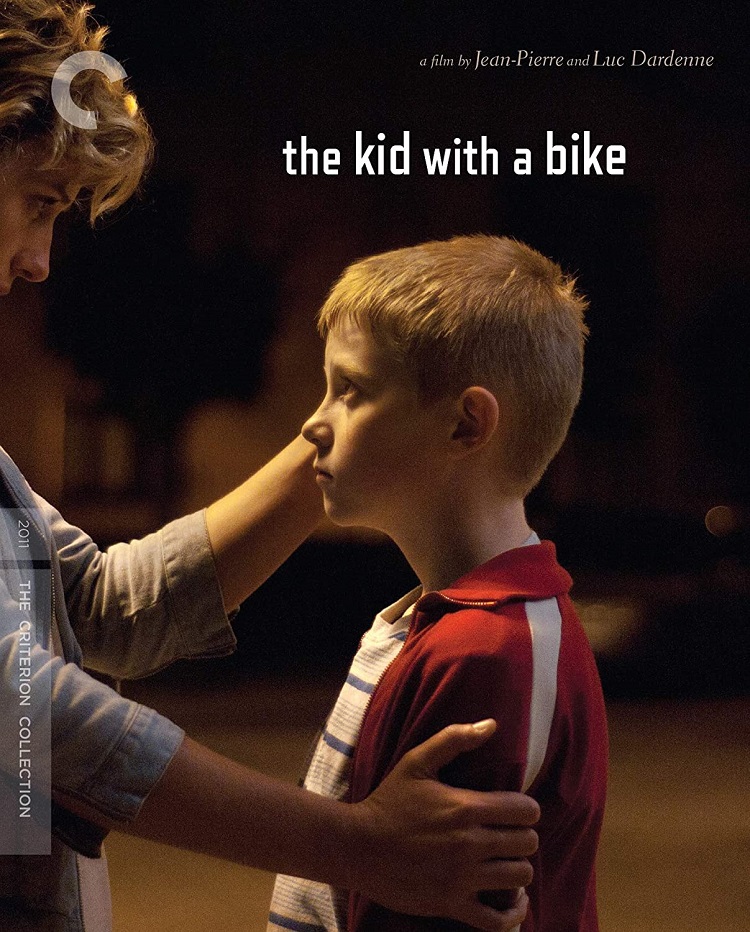 The Film
It's time for yet another reminder to be grateful for the Dardennes, those Belgian masters of unmatched cinematic humanism. Brothers Jean-Luc and Pierre Dardenne haven't faltered since their 1996 breakout La promesse, and now, it seems like they might be suffering a little from the curse of consistent excellence. People expect the Dardennes to deliver moving, emotionally honest, and socially conscious films about people in crisis, and when they make a note-perfect film about their pet themes like The Kid with a Bike, almost everybody shrugs.
But even if The Kid with a Bike seemed to be forgotten in many best of 2012 lists, it's a film that stands tall next to the crop of Dardennes masterpieces that precede it. Sure, the narrative is a little more schematic and pat than some of the brothers' previous work — abandoned boy tries to reconnect with his father and finds acceptance instead in the care of an empathetic hairdresser — but the film possesses a lot of nuance, both in its characterizations and its examination of cycles of violence.
In a number of ways, The Kid with a Bike reminds me of the Dardennes' Rosetta, a film about a young woman desperate to change her fate by securing a job, any job. Bike's Cyril (Thomas Doret) is a far more passive character, but both are young people essentially alone, their entire world defined by violence. The Dardennes' probing camera captures the whirling, unfocused rage that boils up and out of them. A third act development in which Cyril is roped into an illegal scheme could seem a bit contrived, but the threat of tipping over into a violent existence isn't merely a coincidence for him; it's a kind of foregone conclusion.
The Dardennes get an enormously natural, intermittently furious performance from the young Doret in his first screen role. Nearly all his emotion is sublimated, save for when he can't contain it any longer, and there are no obvious actorly tics to pull attention away. As the hairdresser Samantha, Cécile De France portrays a woman who sets aside all of her own issues to care for a child in need. There's a little onscreen trouble with a boyfriend, but the film doesn't overstate the turmoil she feels, allowing De France to develop an emotional backstory simply with her expressive eyes. While Dardennes regular Jérémie Renier only gets a couple scenes as Cyril's deadbeat dad, his very presence amplifies the sense of thematic continuity between the directors' films and the wearying cycles of neglect and disappointment that afflict their characters.
The Blu-ray Disc
The Kid with a Bike is presented in 1080p high definition in its original 1.85:1 aspect ratio. I don't think there's a single flaw with this transfer, which comes from a 35mm interpositive, and looks strongly film-like, damage-free and incredibly crisp. The image is always sharp and detailed, with vibrant red hues especially standing out. The film's bright, naturally lit palette allows for high levels of fine detail, but even in darker scenes, detail is not lost. The 5.1 DTS-HD Master Audio soundtrack is quite immersive with both effects and music, while dialogue sounds nice and clean in the fronts.
Special Features
The big draw here is a 70-minute interview with the very erudite Dardenne brothers, helmed by the fantastic critic Kent Jones. De France is also featured in a 20-minute interview, while Doret gives his thoughts on his first film in a brief interview. A featurette on some of the film's shooting locations features the directors revisiting them and recalling their shot setups at each. The disc also includes the film's theatrical trailer. The included booklet features an essay from critic Geoff Andrew.
The Bottom Line
Another major work from the Dardenne brothers, presented in a strong edition by Criterion.