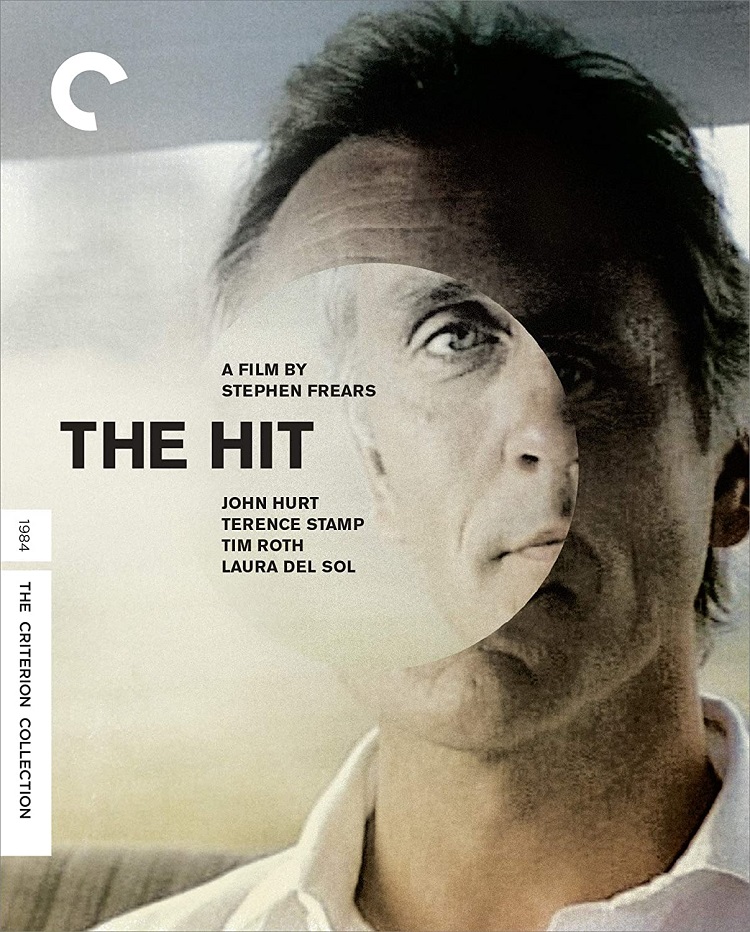 The action film always comes with cliches, meaning that they usually contain car chases, explosions, and non-stop action. Sometimes these elements can taint and drag films of the crime drama category into the realm of familiarity and unoriginality. Thankfully, this is not the case with acclaimed director Stephen Frears' early 1984 effort The Hit, which relies more on character drive and often offbeat palpability.
Inspired by a true story of an armed robber turned stool pigeon, the film stars Terence Stamp as Willie Parker, a gangster's henchman turned "supergrass" (informer) who rats out his fellow mobsters. Ten years later, while trying to live a peaceful existence in a village in Spain, he is eventually captured by two ruthless hit men, soulless Braddock (John Hurt) and unpredictable Myron (Tim Roth), and taken on a very wild ride to Paris. Braddock has a key to an apartment while the owner is away, but finds a friend and his Spanish girlfriend Maggie (Laura Del Sol). Willie accidentally let slips his identity to them, which causes Braddock to take her along as insurance. On the way, Braddock and Myron start to let up on both Willie and Maggie because Willie is nonchalant about his impending death, and Myron feels sorry for Maggie. Braddock takes a detour and abandons Paris (which wasn't part of the plan), shoots and kills Willie and Myron, and gets into a brawl with Maggie where he knocks her out instead of killing her. Maggie gets rescued and Braddock drives off and burns his clothes to ward them off, but he doesn't get very far. Maggie identifies him to the police, who shoot and kill him. He gives one last wink to Maggie as he dies, and the final moments of the film show Willie being buried in the village he sought refuge in.
With tight precision, Frears and screenwriter Peter Prince steer far away from cliches and provide existential dialogue instead of the usual mumbo-jumbo action that we've become accustomed to. It's all about the toxic masculinity that quietly reveals the insecurity of desperate men, especially those on the edge. There is also the sun-drenched cinematography, desolate Spanish locations, superb tension, and definitely an amazing performance by Stamp. Hurt is deliciously sadistic as Braddock, and Roth (very youthful-looking here) is equally and brilliantly unhinged as Myron. Let's not forget the feisty Del Sol as Maggie, who more than holds her own against the predominantly male cast, especially in a scene where she bites down hard on Braddock's hand and makes it bleed. This is a case where a cast truly make a film shine, even in a tough little film like this one.
Being released on Blu-ray for the first time from Criterion, the limited supplements aren't new, but they aren't terrible either. There is a trailer; a 1988 interview with Stamp from the television show Parkinson One-to-One; and a very informative 2000 audio commentary featuring Frears, actors Hurt and Roth, Prince, and editor Mick Audsley. There is also a neat essay by film critic Graham Fuller.
This is a gem of film. It's intelligent, tense, funny, and unconventional as all get out. Don't be put off by its slowness. If you give it a chance, you'll be rewarded by perhaps one of the best British films ever made; trust me.