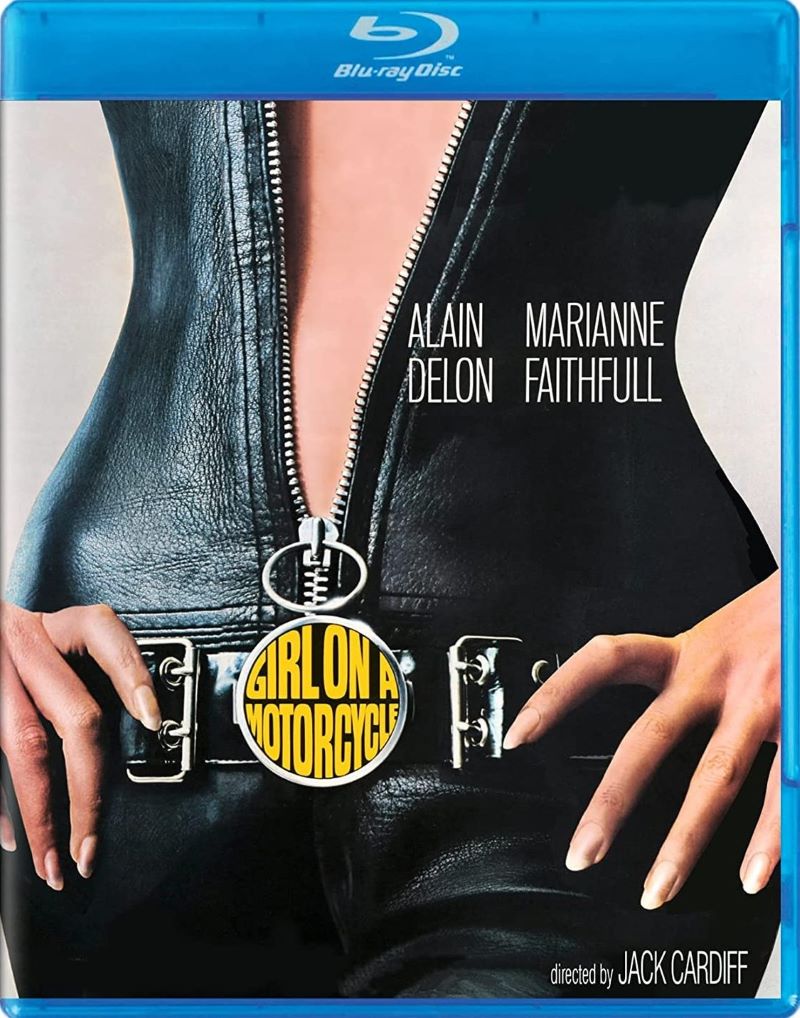 This 1968 UK/France co-production boasts star turns from Alain Delon and Marianne Faithfull in their prime, automatically making it an objet d'art. Unfortunately, they're riding a wisp of a script that takes its title seriously, spending much of the run time following Faithfull on her motorcycle as she divulges her inner monologue via voiceover. It's still fun to see the leads play off each other, and occasional psychedelic freakout scenes add visual pizazz, but the plot needs a fuel injection.
Faithfull plays a bored housewife in France who comes into the orbit of dashing playboy Delon in her father's bookstore. When he gives her a motorcycle as a gift, she seizes the opportunity to exercise her newfound freedom by racing off to visit him in Germany, beginning an ongoing affair. While she commutes back and forth, we're treated to her musings and flashbacks about how they first met, her fantasies, and her drab married life. This being a male-helmed story about female infidelity, the abrupt ending of the film is woefully predictable.
Although Delon has top billing due to his far greater cinematic clout, Faithful is on screen for what seems to be the entire movie, with Delon drifting in and out only when their characters' affair reignites, and presumably just being super cool off set the rest of the time. Faithfull's character spends the rest of her non-motorcycle time either with her father in the bookstore, or with her dreadfully dull, cuckolded husband.
Kino Lorber's new Blu-ray is sourced from a pristine new 4K restoration, exhibiting virtually no defects but maintaining an era-appropriate subdued color palette, aside from the eye-searingly vivid psychedelic scenes. Sound is also clean but offers little to power modern immersive sound systems, consisting primarily of interior-set dialogue, voiceovers, and basic road noise. Two commentary tracks are available: one by original writer/director Jack Cardiff, and the other by a film historian.
If the thought of ultra-suave Alain Delon along with young Marianne Faithfull in and out of a black leather catsuit is enough to rev your engine, the film delivers in spades. It's clearly a product of its swinging '60s era, an intriguing time capsule that captures a free-spirited mindset at its apex. It's a pity that Cardiff devoted more effort to style than substance, but the film is still worth viewing thanks to its potent leads.