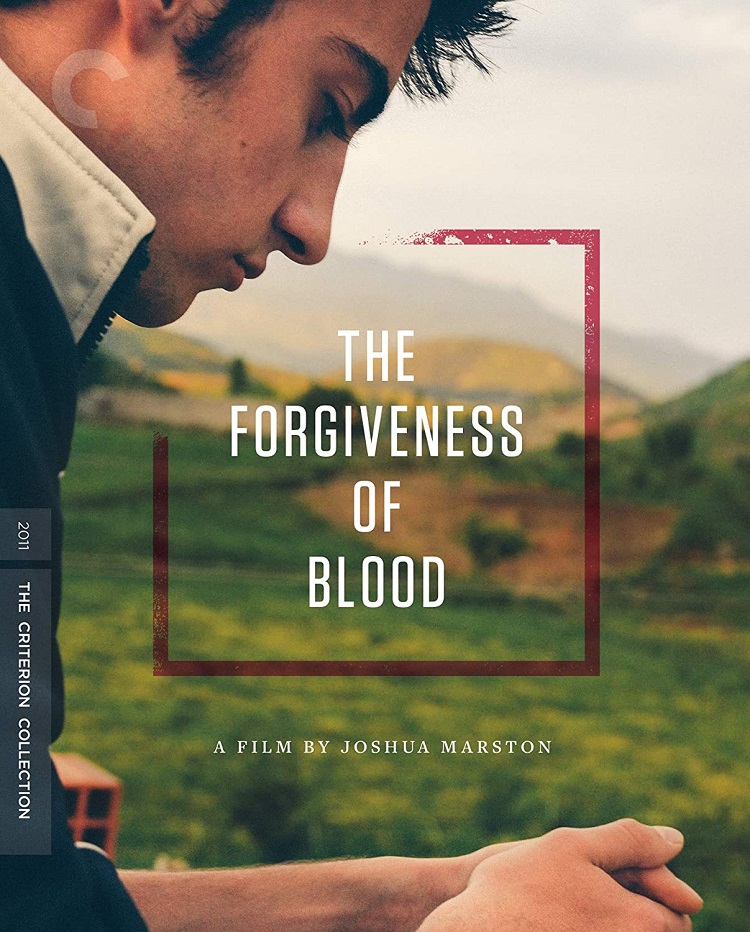 Remember Maria Full of Grace? Writer/director Joshua Marston's 2004 film about a Colombian drug mule garnered international acclaim and recognition including an Oscar nomination, but since its release he has mostly only surfaced to occasionally helm episodes of various U.S. TV shows and a segment of the anthology film New York, I Love You. His return here to feature films will be familiar to all Maria viewers, as he again takes the approach of following a small, personal story set in a foreign land and a foreign language. This time his story is set in Albania instead of Colombia. Raise your hand if you have no idea where Albania is or what language they speak there, and count me amongst yourselves. Cultural unfamiliarity aside, the plot requires no translation to pack a sizeable punch and brings to mind a direct parallel from our own history, the Hatfields and McCoys.
Like those legendary feuding clans, the two contemporary Albanian families featured in this film find themselves embroiled in a dangerous blood feud. One family ends up forced to stay imprisoned in their own home to make amends and avoid repercussions for the death of their neighbor. The blame for that death is never definitively assigned for viewers or the sequestered family, so we're left questioning the legitimacy of their fate along with them throughout the film. As we learn during the course of the narrative, Albanians take their feuds very seriously, with a literal rule book, deeply ingrained customs, and professional mediators.
Although the whole family under siege is featured, the lead protagonist is Nik, a boy in his late teens who longs for his freedom and his opportunity to pursue the local girl of his dreams. At a time most boys his age are preparing to leave the nest, he finds his wings completely clipped as a direct result of his father's actions against an unsavory neighbor. The family relies on a path crossing over their neighbor's property in order to deliver their daily bread sales via horse-drawn cart, but when that neighbor blocks their entry and insults them the father is forced to take action.
That action happens offscreen, but results in the death of the uncooperative neighbor, either by accidental falling on a blade or by the father and uncle's premeditated murder, depending on who you believe. The end result is that the dead neighbor's family enacts the blood feud that forces the father to flee and the remaining family to permanently stay in their home lest they risk being killed themselves. Even the elementary school kids in the family are forced to stay home. We may view this story and wonder what the hell the local cops are doing about the situation, but in Albania blood-feud tradition apparently trumps any legal prohibition of the rival clan's murder attempts and death threats.
Marston does a great job of setting up the oppressive claustrophobia and hopelessness experienced by the detained family, as well as the chafing against tradition felt by Nik and to a lesser extent Rudina, his next oldest sibling. His story explores the generational clash in a culture undergoing rapid change, with the younger generation into self-actualization aided by computers, mobile phones and motorized transportation while their preceding generation clings to horse-drawn carriages, dirt paths, ancient tradition, and family above all else. It's a fascinating film aided by such natural, seemingly unscripted portrayals from the family actors that it feels more like a documentary than fiction. That it's based on real stories and a still-present culture makes it all the more moving and worthwhile.
The Blu-ray features a new high-def digital transfer approved by director of photography Rob Hardy, and is enhanced by a 5.1 DTS-HD Master Audio soundtrack. I detected a couple of instances of dirt on the final product, and the overall image quality isn't particularly stunning due to the technical limitations of what was most assuredly a small budget, but the detail is highly defined and the warm color spectrum conveys the natural beauty of the country setting. Exclusive bonus features include Marston discussing the film with his three principal cast members (in English) in Criterion's offices, on-set interviews with the cast (in Albanian) and U.S. producer Paul Mezey, along with original audition and rehearsal footage.