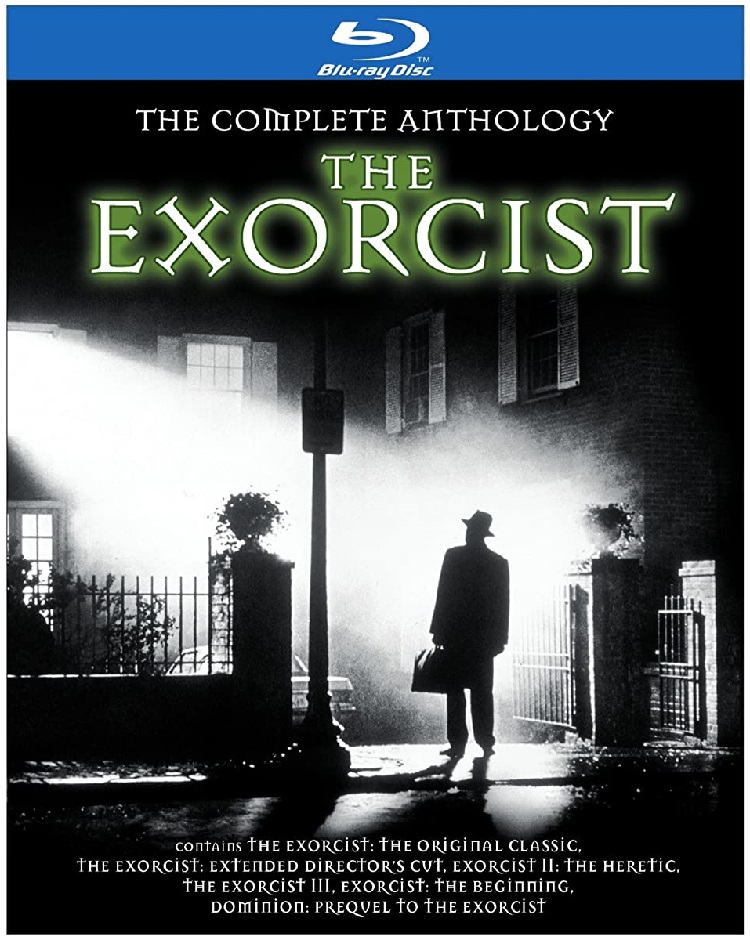 A couple of years back I decided to finally sit down and watch the notoriously graphic horror movie A Serbian Film. My wife was at work so she couldn't complain and my daughter was maybe 9 or 10 months old and also unable to protest. I like horror movies. I have since I was a teen. I even dig some of the really gory stuff. Or at least I like to be able to say I've watched the grossest of the gross.
So it was with A Serbian Film. Its reputation as one of the nastiest films ever made only whetted my appetite to watch it. The thing is my ability to watch such films has greatly diminished over the years. My wife rather abhors the genre and so I can't even watch the more silly slasher films while she's around. Having a child also brings up questions about what you should watch around impressionable minds.
I'm pretty liberal when it comes to the wee one and we've sat and watched quite a few films that my mother would ground me over. For the most part, she pays little attention to movies I'm interested in unless they are animated or feature danceable music, so I figure I'm pretty safe, at least for now.
But sitting there with this little baby in my arms watching one of the more disturbing films I've ever set my eyes too made me consider rethinking my position. Watching that whole newborn porn scene with a child not that far from the womb sitting in my lap made me leave the genre altogether for quite awhile.
I say this with a heavy heart as September rolls to a close and Halloween draws nearer. I used to spend the entire month watching horror movies and hosting grisly parties for my closest friends (and worst enemies.) But now, with both the wife and the daughter keeping me away from it for differing reasons, I barely find a night or two to slip on even the mildest of horrors.
And yet my collection continues to grow. I've never let my inability to watch a film keep me from purchasing it. My shelves are lined with films I've not seen in ages and likely won't put on for ages more. But I love seeing them sitting there, staring at me, begging me to watch.
Which brings me to this week's pick. Or I should say picks. As the scariest night of the year approaches the new release aisle will begin to fill with all sorts of scary movies. We're still over a month out and this week we've got two cool-looking collections.
The Exorcist: The Complete Anthology (Blu-ray) contains the original trilogy (with both rated and unrated versions of the original) plus the two latter-day sequels (The Beginning and Dominion). As far as I can tell it's a pretty bare bones set, but at a good price, so if you don't already own these films, this is a nice way to acquire them. Rumor has it they will eventually be releasing them individually and one might expect some new extras on them, but there is no official word as of yet.
Halloween: The Complete Collection: comes in two versions, both in new HD transfers. The first contains all 10 films in the series with select extras while the other is a beefed up 15-disk set featuring the original theatrical cuts of all the films plus the network TV cuts of Parts 1 and 2, and the unrated cuts of the Rob Zombie films, plus for the first time ever, the producer's cut of Halloween 6 entitled Halloween 666. Also included will be several hours of new bonus material.
I've honestly never seen any of the sequels to either Halloween or The Exorcist (though I did see the Rob Zombie remake) and I'm not likely to be able to watch any of them for some time. Yet I'm still totally stoked for this. Who doesn't love a good slasher marathon (well, besides my wife I mean)?
Also out this week that looks interesting:
Elvira's Movie Macabre: The Coffin Collection: Any horror fan of a certain age remembers Elvira and her snarky comments and her jumbo-sized…personality. She hosted a TV show for years where she would present terrible horror movies and make fun of them at the commercial breaks. This set brings forth 26 of those movies complete with her snarky commentary, big hair. and bigger cleavage. There aren't any extras to speak of and all of these films have seen previous releases, but it's got a nice coffin packaging and plenty from the Mistress of the Dark.
Macbeth (Criterion Blu-ray): Roman Polanski's take on the Shakespearian tragedy. I like both so I'm anxious to see this, especially in a Criterion Blu-ray transfer.
The Innocents (Criterion Blu-ray): I've never heard of this, but Criterion always gets a mention. It's a 1961 drama from Jack Clayton starring Deborah Kerr.
Brooklyn Nine-Nine: Season 1: Andre Braugher was enough to make me give this cop comedy a shot, but not enough to make me watch more than one episode. People whose opinion I trust tell me I need to give it another go so I guess I will.
Scandal: Season 3: Nobody I know watches this but plenty of critics seem to like it. It's on Netflix now so I've got it queued up.
How I Met Your Mother: The Complete Series: This is another one that got some good buzz but that I've never been able to get into.