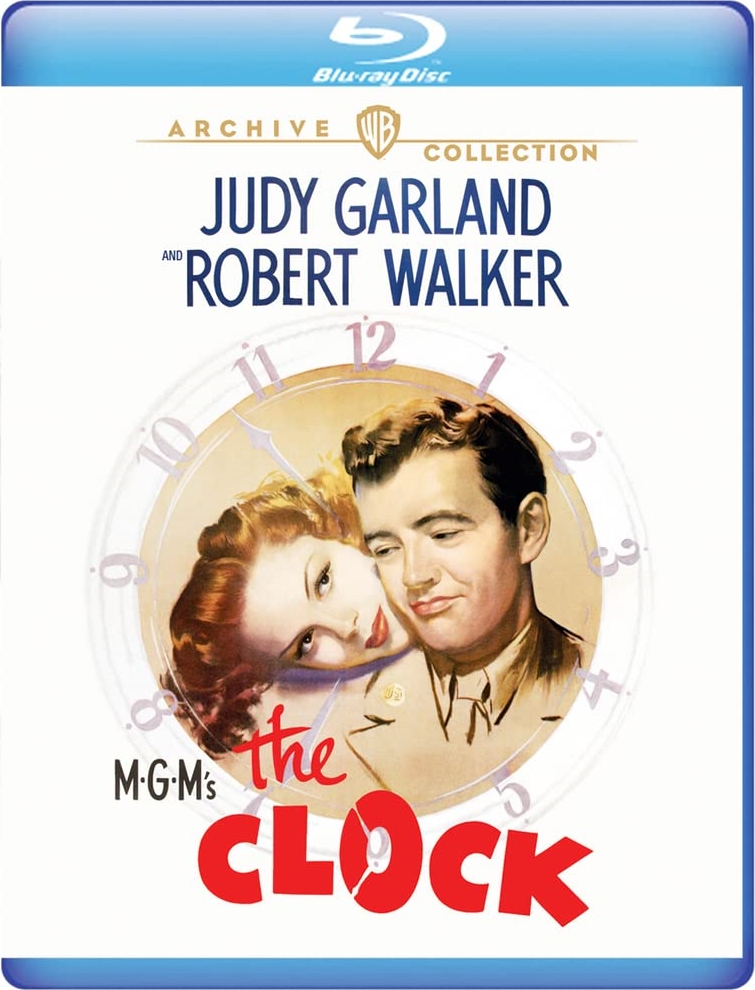 By 1945, 23-year-old Judy Garland was already a screen veteran with 20 leading roles to her credit. She was also in her prime as a bankable and relatable star, making her an obvious choice for this mainstream, crowd-pleasing romance film, in spite of its total lack of any musical numbers. It was her second film in a row with the rising director Vincente Minnelli, which surely set the stage for their marriage the same year this film was released.
The film follows the adventures of a serviceman named Joe (Robert Walker) on a weekend leave in New York City, desperate to have the time of his life before he ships out to war. He doesn't know anyone in town or anything about its landmarks, but when his rube character encounters a lovely local girl named Alice (Garland) at Penn Station, they hit it off and embark on an extended tour of the city. Along the way, they have adventures and misadventures, such as accidentally becoming milkmen for an entire route and losing each other on the subway. That subway glitch is the most anxiety-inducing segment as we realize they don't have mobile phones, addresses, or even last names in order to find each other again. Thankfully, the titular clock at Penn Station saves the day as a beacon calling them back together.
The film often feels like a predecessor of The Out-of-Towners or Date Night, except here the couple are newly introduced and find their mishaps charming instead of additive to already dissolving relationships. One misadventure is the film's biggest misstep, an extended scene where Keenan Wynn appears as a drunk and completely takes over the film for a few minutes, nearly derailing the entire production in the process. It's not the first time I've seen a Wynn cameo threaten to run a film completely off the tracks, making me wonder what kind of crazy hold he had on the minds of Hollywood creatives of that era. Regardless, Garland's charm soon returns to the rescue, with the sweet romance culminating with a wholly satisfying conclusion. Although her co-star Robert Walker is about as bland as white bread, his shortcomings ultimately somewhat serve the role of wide-eyed yokel lost in NYC.
The black and white image quality is phenomenal, completely devoid of any defects or judder. It's a stellar restoration that maintains contrast levels throughout all scenes and fully enhances Minnelli's expert shot composition and frequent camera movement. Really, the way Minnelli constructed the depth of field in his shots here looks more like a later '50s or '60s film than one shot at the end of World War II, giving it a fresh, modern feel anachronistic to its actual production era.
The only bonus feature directly associated with the film is a full-length radio version of the story performed by Garland and John Hodiak. Also, two period-specific shorts are included. The first is a vintage Pete Smith specialty short called Hollywood Scout that shows some animal actors exhibiting their skills in the hopes of landing an acting gig, kind of an early forebearer of Letterman's Stupid Pet Tricks segments. The other is a great Tex Avery cartoon in color starring his riff on a rascally Bugs Bunny-type character, Screwy Squirrel.