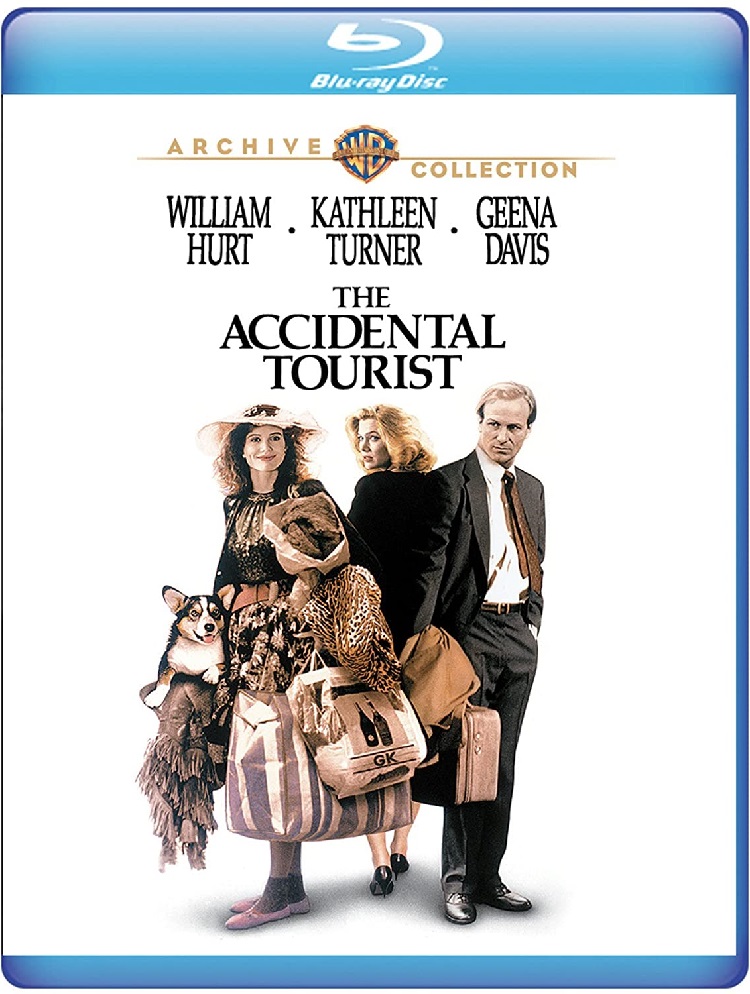 Though he is probably only known to the current generation of stalwart moviegoers as one of the writers of several Indiana Jones and Star Wars pictures, there was a time when the name Lawrence Kasdan was a highly praised by older moviegoers as much as maybe a few younglings craving anything bearing the LucasArts logo might do in forums today.
Those of you who may be dangerously close to nearing AARP status now might recall the first-run popularity of one of Kasdan's earliest, important contributions to the film industry, 1983's human drama The Big Chill. In the '70s, as the young writer struggled to get his foot in the door, he penned a script called The Bodyguard, which would sit in developmental hell for nearly 20 years before becoming of the biggest hits of the early '90s. Two years later, he would follow that triumph up with what I sometimes think was the last good contribution to the western genre, Silverado. But it wasn't until 1988 that the prolific writer, producer, and director had a true Accidental hit on his very capable hands.
Based on Anne Tyler's 1985 Pulitzer-nominated novel of the same name, The Accidental Tourist was a film I shied away from when first released. Mind you, I was all of 12-years-old when the Oscar-winning drama debuted; my tender little mind undoubtedly still reeling in from experiencing the sheer awesomeness of seeing Die Hard for the first time. More importantly, I could tell by the high praise the film was receiving ‒ not just from major critics, but the actual public, too (seriously, I observed and took note of things like that when I was 12) ‒ that this was definitely going to be too "adult" of a feature for a kid to see. (Yet my mother took me to the theater to see Die Hard just the same. Go figure.)
Looking back, it may have been a mistake on my part. Had I taken the time to check out The Accidental Tourist, it may have "prepared" me for some of the truly horrendous facets of life I would later encounter. Such as how to deal with the overwhelming emotions one faces after a traumatic event ‒ even when you yourself don't have very much of an emotional capacity to begin with.
Here, the great William Hurt delivers a truly dynamic performance as Baltimore-based writer Macon Leary, whose name is known to businesspeople across the country for penning a series of "Accidental Tourist" books designed for people who don't like the various unpleasantries traveling brings. But as our story opens, we discover Macon is dealing with an entirely different kind of unpleasantry: the grief brought on by the senseless murder of his 12-year-old son the year before. Also trapped in Macon's inescapable dolor is his wife Sarah (the subtly stellar Kathleen Turner), who has reached the breaking-up point. And moves out. Even their son's corgi, Edward, has been acting up since the tragedy.
Edward's increasingly aggressive behavior ‒ coupled with Macon's bad attempt at an invention to save him the hassle of bending over to pick up the dirty clothes (something even men who aren't emotionally stunted have done, as I'm sure most of our counterparts will attest to) ‒ results in Macon breaking his leg. Realizing he could stand with a little assistance (ha-ha), Macon moves back into his childhood home along with his sister (Amy Wright) and brothers (Ed Begley, Jr. and David Ogden Stiers). As it turns out, Macon's entire family epitomizes the eccentric, from the fact they organize foods alphabetically to the weird card game of their own design which they habitually play for hours each night.
Enter Geena Davis as Muriel, who works at a nearby animal hospital and as a dog trainer. A most-welcomed antithesis to Macon's estranged wife, Muriel is instantly and immediately drawn to the increasingly reclusive Macon, though her quirky behavior and ability to talk incessantly ‒ to say nothing of her very unique fashion sense ‒ initially annoy him. (As they would do just about anyone in a similarly unhealthy place.) But buried beneath Muriel's kooky and attractive exterior lies another damaged soul, one who has also seen her fair share of abuse over the years, along with a tween-aged son who has been in poor health since the day he was born. As fate would have it, she's just what Macon and Edward need.
As you may have guessed, The Accidental Tourist isn't the type of film you can walk away from without shedding a tear or two. It is a powerful drama dealing with the multifaceted and always mysterious world of emotions, as experienced by a broken man who has all but lost the ability to feel. It is, without a doubt, one of the most therapeutic motion pictures ever filmed for anyone who has ever experienced ‒ or is currently experiencing ‒ what it is like to live with a void in their soul. Just as it will make you cry, it will also leave those of us living with emotional scars from PTSD and grief feeling that much better for doing so. And it's set to an equally inspiring score by the legendary John Williams to boot.
Also featuring Bill Pullman as Hurt's publisher, Lawrence Kasdan's The Accidental Tourist makes a 1080p HD home video debut from the Warner Archive Collection in an MPEG-4 AVC codec. Presented in its original widescreen theatrical aspect ratio, the film is full of restrained colors and soft lighting to appropriately suit the overall mood of the tale. And nary a bit of that mood has been lost thanks to the outstanding restoration Warner has done with this must-see masterpiece. The original stereo audio track has received an equally marvelous DTS-HD MA 2.0 makeover for this release, which is accompanied by optional English (SDH) subtitles as well as a number of special features.
Said bonus materials hail from the 2004 SD-DVD, beginning with an introduction to the film by the good Mr. Kasdan himself. Next up is a scene-specific commentary with Geena Davis, which plays over what I suppose you could refer to as the "Reader's Digest" version of the film. This selection totals just barely over 38 minutes in length, end credits included, and is the only way you can listen to the commentary. A making-of featurette partly made from older EPK materials and nearly 40 minutes of "lifted" scenes which were omitted for one reason or another (wait, Macon has a mother?) are also included. Lastly, there's a trailer, which is the only bonus item presented here in High-Definition.
While there may not be any "new" special features included here (although, honestly, what we have here is perfectly fine), the Warner Archive Collection's release of The Accidental Tourist is hardly something to get upset about. Quite the opposite, in fact, as something this powerful and beautiful deserves to be seen in the best possible presentation as can be. And now, thanks to the diligence of the WAC, you, my fellow "walking wounded," can finally find out what it feels like to feel.
Highly Recommended.