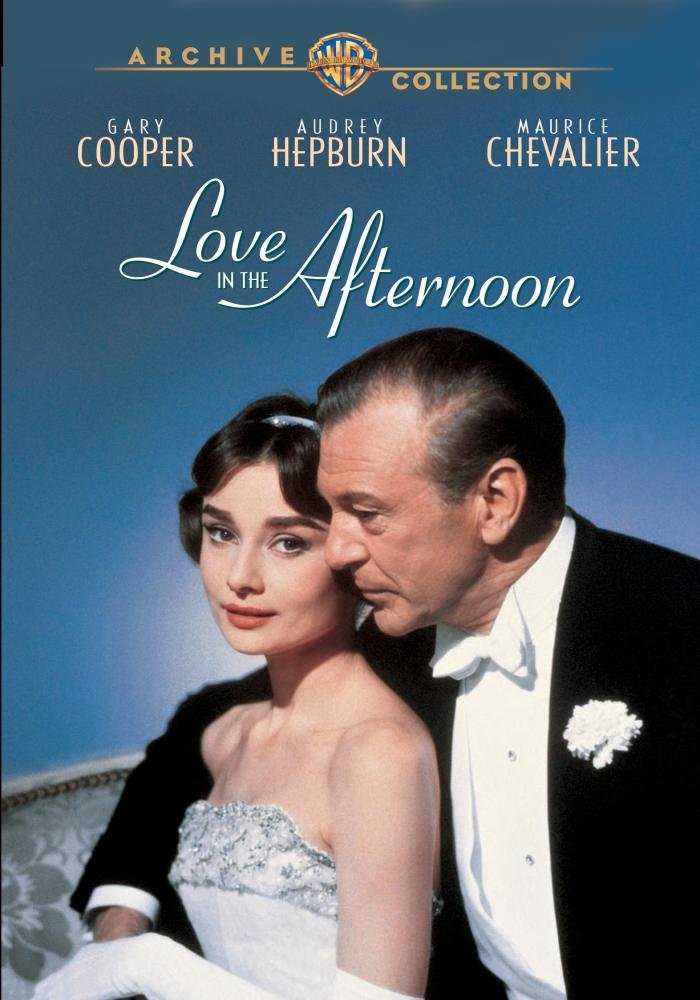 My first full day started with one of my all-time favorite actors Gary Cooper starring in Love in the Afternoon (1957): This romantic comedy offered the reteaming of Billy Wilder and Audrey Hepburn three years after the hit Sabrina. The romance between the womanizing American tycoon Cooper and the much younger Hepburn is rather ridiculous but yet I still found it heartwarming. Maurice Chevalier as Hepburn's father steals the film and makes it truly worth watching. Kate Flannery, best known for her role in the television show The Office, was delightfully charming and funny during the introduction. While she may not have been a family member of anyone in the cast nor had tremendous insights on the making of the film, some times it is fun to just have a fellow movie-lover provide their thoughts.
A Patch of Blue (1965) tells the story of a young man (Sidney Poitier) who befriends a blind girl (Elizabeth Hartman), helping her find independence from her abusive prostitute mother (Shelley Winters) and alcoholic grandfather (Wallace Ford). Donald Bogle, a film historian whom I seek out as much as possible, was the presenter and he highlighted some moments to pay particular attention. The messages still resonate as there is still much injustice, bigotry, and hatred when it comes to differences based on race.
Day for Night (1973) was my second French film. Thankfully, this Francois Truffaut dramedy about a cast and crew making a film about a newly married girl (Jacqueline Bisset) falling love with her father-in-law was as entertaining as the first. Any avid movie watcher will appreciate the behind-the-scenes narrative. TCM Noir Alley host Eddie Muller interviewed Bisset about the film which was a make up for last year when it was supposed to occur before the screening of Bullit. As it turned out, Bisset was not able to attend due to a fall that left her with 14 stitches.
Winchester '73 (1950) was my only western this year and it ended up being one of my favorites of the festival. Martin Scorsese and Steven Spielberg are to thank for this gorgeous restoration that follows the journey of a stolen prized Winchester rifle starring James Stewart, Shelley Winters, and Dan Duryea. This is a highly layered film with dark dimension and a uniquely unstable hero in Stewart who demonstrates even broader range than I was aware of he had. Look closely for a young Rock Hudson and Tony Curtis in some of their earliest roles.
Santo vs. the Evil Brain (1961) was the most entertaining midnight-movie selection I've attended with the most engaged audience in several years. Superhero Santo, played by Mexican wrestler turned actor Rodolfo Guzman Huerta, battles a mad scientist who has discovered the secret of mind control. This is one of 52 films featuring this character and is non-stop silly fun with outlandish fights and lots of scenes of cars driving, all set in the beautiful backdrop of Cuba.
Read my coverage of Day One.