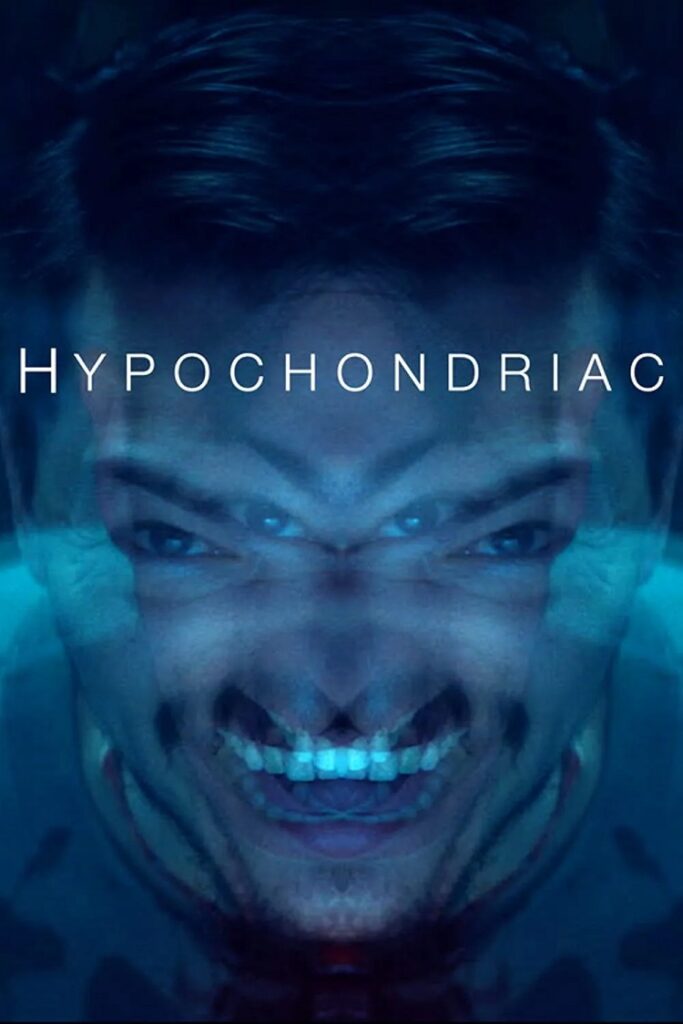 As we're young, we fear that we might turn into our parents. When we are older, we deny when we find to have some of the same characteristics as our parents. This also includes inheriting their mental illness, and that's where Addison Heimman's unbearably moving debut film Hypochondriac comes in. It's a disturbingly accurate but also darkly realistic depiction of the aftereffects of generational and psychotic trauma.
Will (Zach Villa) is a gay man who seems to have it all: a great pottery job for a posh gallery; loving boyfriend Luke (Devon Graye); good friend/co-worker Sasha (Yumarie Morales), whom he helps with her panic attacks; and a comfortable existence. However, he comes with an extreme degree of childhood trauma, much of it coming from his mother (Marlene Forte), who began to act very strangely and also tried to kill him. But he cut off all contact with her once she was taken to a mental institution. He tries to move on with his life, but she starts texting and calling him constantly, while also mailing him boxes of empty DVD cases and rambling notes.
Soon after, he starts exhibiting weird behavior, including not eating, getting dizzy, and losing control of his body. Even worse, he begins to see a wolf, or maybe someone wearing a wolf costume and calling his name. He visits several doctors, but they tell him it's just stress; he seeks guidance from an old therapist named Dr. Sampson (Paget Brewster), but she just gives him medicine that doesn't seem to help, and he tries to get comfort from his father, who is completely nonchalant and devoid of showing him love/ affection, just like he did with Will's mother.
After he breaks up with Luke, he finds himself completely alone, with only the wolf to keep him company. As he gets worse and worse, he eventually comes to back to Luke, who agrees to put into a mental hospital, where he is forced to confront the wolf and his own increasingly deteriorating mental state. In this case, he either needs to come to terms and accept his illness (and work with it), or just give up completely.
This is a genuinely soul crushing and incredibly compelling work from Heimman (based on his own experiences with extreme OCD and bipolar disorder), and wonderfully brave. I think that Heimman could help a lot of people (including myself) who suffer from mental conditions, once they get past the more disturbing (and bloody) aspects of the film.
He also gets a truly amazing and spectacular performance from Villa, who is so good and compelling. His journey throughout the film is very tough to watch indeed, but he's so heartbreaking that you just want to jump through the screen and give him a great big hug and tell him that he's not alone. It's just one of the many strengths of this film. It also has one of the more mature and thoughtful depictions of a gay relationship I've seen in years. Villa and Graye had great chemistry and you want them to survive through all of the torment Will is going through.
We don't often get films about mental illness from the viewpoint of gay men, but hopefully Hypochondriac will be the start of that. It's an excellent study of bleak mental illness while also being a great queer film in the process.