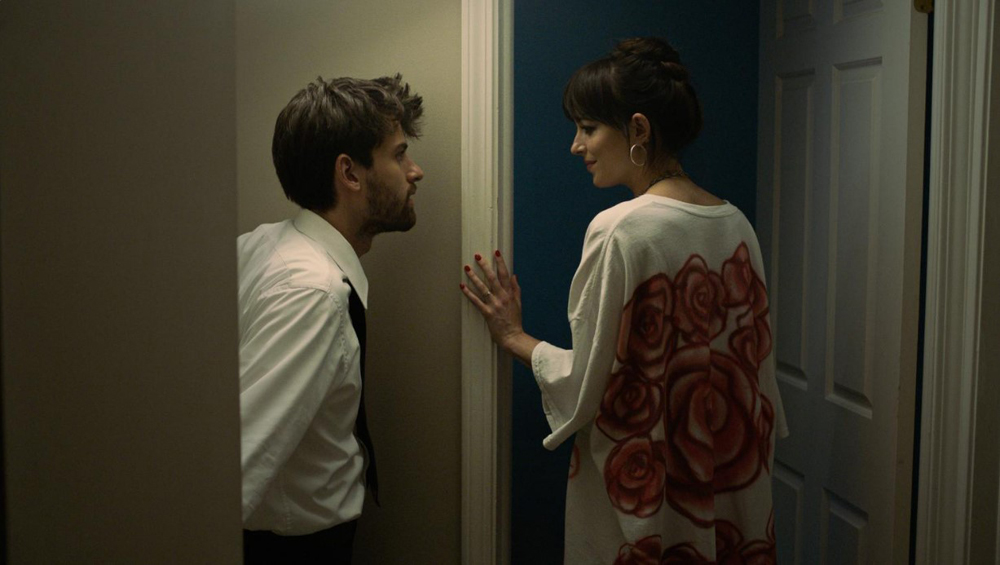 Coming-of-age movies have a tendency to be huge successes in the festival circuit, and most wind up becoming popular with general audiences once they hit theatrical release. Others may see some spark, but then don't make an impact after their festival run is complete. For a movie in this genre to really strike a chord with its viewer, there has to be some earnestness and believability. In the case of Cha Cha Real Smooth, it does just that. And for only being the second directorial effort from Cooper Raiff, who also wrote and serves as the lead, it shows how much talent the rising star has in him.
Taking its name from a lyric in DJ Casper's Cha Cha Slide, a song that is played at every type of social gathering you can think of, Cha Cha Real Smooth tells the story of how life after college can be a struggle for many to figure out. It's a typical focal point for many indie films, and this one is not too strikingly different. Raiff plays Andrew, a recent graduate with no direction in life. His college girlfriend, Maya (Amara Pedroso), is dreaming and thinking big, while Andrew has a more apathetic approach toward life and only cares about the next party he can attend.
At first, you're not sure if you should be rooting for Andrew or reaching through the screen to tell him to shape up. But as Cha Cha Real Smooth progresses, Raiff develops the character into becoming someone who's not just unfocused and uncertain, but also someone who may be misunderstood – despite the slight immaturity. Raiff is able to balance the characteristics perfectly in both his performance and the screenplay.
Andrew eventually lands a job at a nearby restaurant called Meat Sticks – essentially a Hot Dog on a Stick imitation. It's a dead-end position, but it's also the only thing that he is able to get while he's living with his mom (Leslie Mann), stepdad (Brad Garrett), and younger brother (Evan Assante). It's not the ideal living situation, but it's something.
After taking his brother to a bat mitzvah celebration, Andrew suddenly becomes the go-to person for celebrations. Everyone wants him to throw their kid's next get-together. It eventually becomes not just something he loves doing, but also a potential full-time career. During his sudden and unexpected turn as party host, Andrew meets Domino (Dakota Johnson) and her autistic daughter, Lola (Vanessa Burghardt). Andrew immediately becomes best friends with Domino and also interested in Domino, despite the fact that she's older and also engaged to Joseph (Raul Castillo) – a consistently busy lawyer who travels to Chicago a lot.
This is where Cha Cha Real Smooth could have easily turned into a sudden love story in which Domino ditches her fiancée to be with Andrew. It doesn't. While there is that slight hint at that, the movie then flips itself into a different direction and becomes more grounded in the difficult decisions that one must face.
Raiff and Johnson have terrific chemistry together, and seeing Raiff interact with Burghardt is endearing. As the film plays, we slowly see where each side comes from and how both of their lives – filled with uncertainty – can come together for something that neither expects.
Cha Cha Real Smooth is a lovely film – one to which you'll want to give a big hug after it's over. Raiff's ability to flesh out honest and wonderful characters is impeccable and filled with true heart. Here's to seeing what is next up his sleeves.