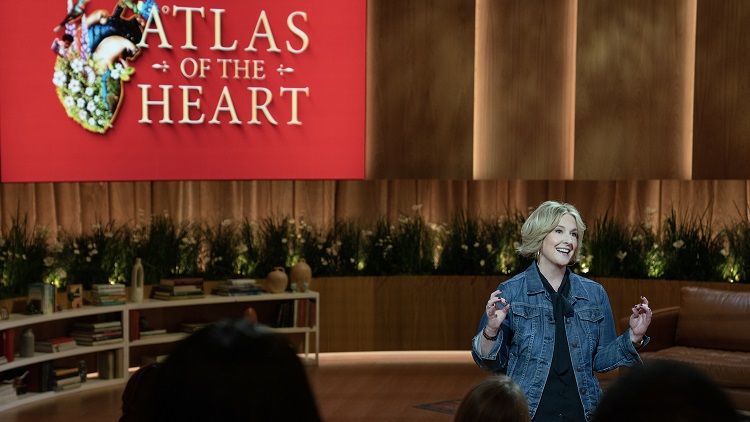 For many people, they were raised learning that we should be thinking more than feeling in our everyday lives and that emotion just gets in the way. However, Dr. Brené Brown has spent the past few decades looking to reshape those ideas through her intensive and eye-opening research and work. Brown believes that if we can foster more meaningful connections with ourselves as well as with one another we can change the not only our own worlds, but the world at large. And one of the ways she hopes to do this is through her new HBO Max Original eight-episode series Brené Brown: Atlas of the Heart which is based upon her #1 New York Times Bestseller of the same name. Episode one of the upcoming series made its debut at the SXSW Film Festival this weekend.
This new series gives the audience a front row seat to Brown's interactive exploration of emotion and connection using film and television clips, art, poetry, and research. Brown states that her goal with this series is not to lead her audience through the process but to walk alongside them in it. Over the eight-episode series she will explore and name 30 emotions that we as people experience, and examine how we can better understand ourselves in regard to our emotions. And while that might sound like a lot of ground to cover, in the first episode she discusses anguish, awe, wonder, and grief in simple terms that leaves the audience with complex things to consider. Brown and her team pack a lot into this first 50-minute episode, and I am sure the subsequent episodes will follow suit. However, I think her audience will come away from each episode with new understandings that can meet them in various aspects of their lives. And because she gives her audience a lot to consider and process, I imagine that those who engage with this series will revisit it time and time again.
For those who are familiar with Brown's work already, this series will prove consistent with the personable researcher they have come to trust and learn from. For the audience who discovers Brown through this series, they will encounter a welcoming atmosphere and a comfortable space to begin this work around personal and interpersonal connection.
Brené Brown: Atlas of the Heart begins streaming on HBO Max on March 31st.