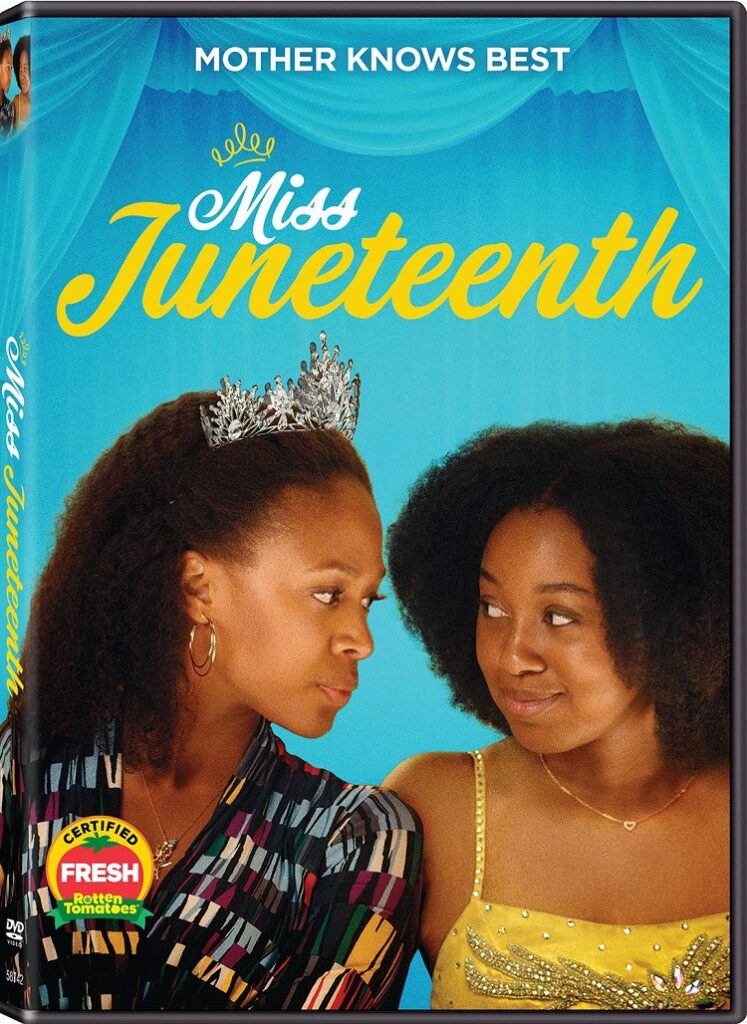 When one hits a speed bump in life, it's never too late to try and start over. Two films that premiered at Sundance not only exemplify that message, but do so by depicting working-class mothers who feel like they may have hit the end of the line. In addition, both Herself and Miss Juneteenth manage to walk a pretty successful line between hopefulness and pragmatism.
Herself follows the story of Sandra Kelly (Clare Dunne), a Dublin mother who flees from her abusive husband and lives with her children inside a hotel room. Looking to build a better life for herself and her kids, Sandra plans on building a new house for them. As the house goes into construction, Sandra comes face to face with law enforcement while getting tied up in an ugly custody battle.
It's easily much heavier than director Phyllida Lloyd's most famous work, the musical Mamma Mia!. However, Lloyd still manages to infuse the picture with levity thanks to small moments like Sandra gleefully building the house with friends from her community. Plus, it provides expert use of songs from Sia, allowing Lloyd to continuously tap into her musical sensibilities.
Meanwhile, star/co-writer Clare Dunne is a quiet revelation as Sandra. Although Sandra is a woman who's been bruised to the point where she walks around with an actual bruise on her face, she still never fails to back down and Dunne flawlessly showcases her ability to wear her emotions on her sleeve while struggling to conceal them.
Along with Phyllida Lloyd, Clare Dunne is the driving force behind Herself and makes, excuse the pun, "herself" a talent to watch. It's a masterful "star is born" performance in an earnest story about the struggle to get back up after constantly being beaten down by life's punches that is not as dour as it may suggest.
But while Herself announces the arrival of an exciting new talent, Miss Juneteenth shines a spotlight on an actress who has been an unsung screen presence. Even in the smallest role, Nicole Beharie has proven she can exude gravitas with just a facial expression or a simple line reading. Thankfully, writer/director Channing Godfrey Peoples has given Beharie a star vehicle so she can use her presence to fuller effect.
In Miss Juneteenth, Beharie plays Turquoise Jones, a former beauty queen and single mother who works as a waitress. Hoping for her teenage daughter Kai (Alexis Chikaeze) to have a better life, Turquoise has her compete in the Miss Juneteenth pageant so she can earn a college scholarship and achieve the dreams she couldn't. It's a journey that isn't as much about the pageant itself as it is about Turquoise's self-discovery.
Thanks to the writing by Peoples and Beharie's performance, Turquoise avoids becoming a prototypical overbearing stage parent. While she does want to live out her aspirations through her daughter, she still gradually does so for Kai's own benefit even if Kai has other interests. As Turquoise pushes Kai to take part in the competition, her perseverance is illustrated through facial monologues done by Beharie. Even when Turquoise never talks to Kai about her wishes for her, Beharie's expressive eyes still tell all.
As for the picture itself, it's a slow burn that takes time to get going. Yet, Nicole Beharie singlehandedly helps it achieve greatness. She is the heart and soul of an admirable gem about the struggle to fulfill one's dreams to the point where they try getting in the way of someone else's by living their dreams and hopes through them.