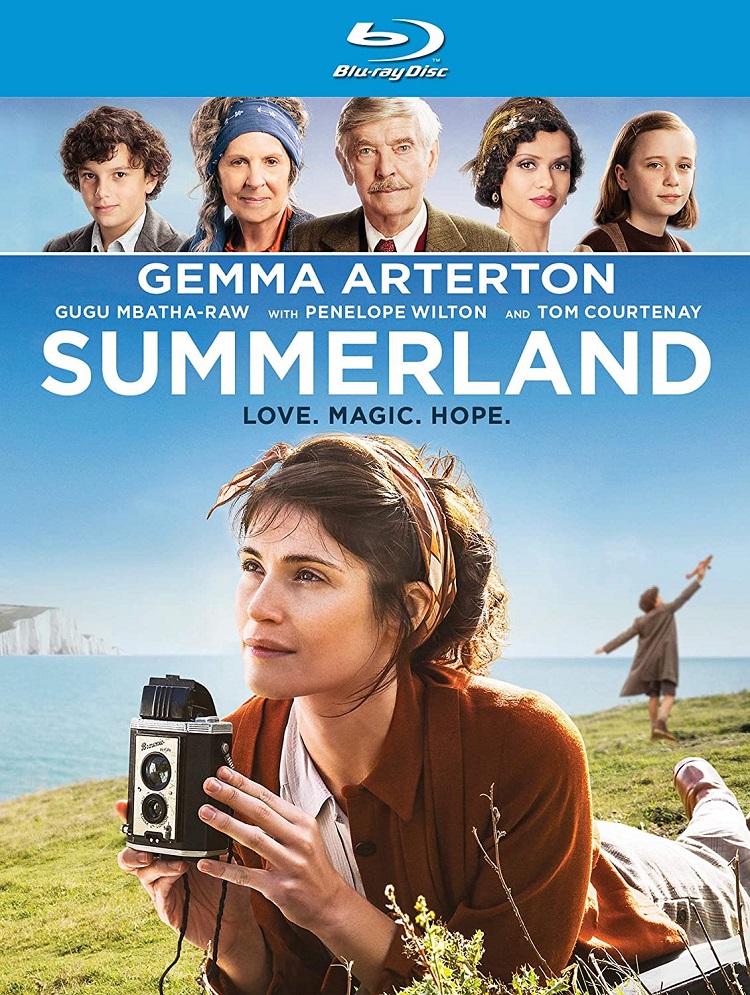 After starring as Vita Sackville-West in Vita & Virginia, Gemma Arterton continues her small niche of starring in lesbian period dramas with Summerland, a similar acting showcase for Arterton that thrives on more than just on her performance unlike the former picture. While Summerland possesses some period piece cliches, it still overcomes them with its storytelling verve and of course, its commendable performances.
In Summerland, Arterton plays Alice, a reclusive writer ostracized by those within her seaside community. While living in the midst of WWII, Alice is forced to temporarily house a young evacuee named Frank (Lucas Bond). Initially, Alice is chagrined over being Frank's guardian, but they eventually grow closer and realize they have more in common than they realize. As the two bond, Alice also reminisces about Vera (Gugu Mbatha-Raw), a woman who she had a passionate romance with in the 1920s.
It's clear Vera had a strong effect on Alice since she's been cut off from those around her since their love fell apart. However, given how the flashbacks of their romance are shown hastily, we don't get a greater glimpse of the chemistry they evidently had. Not to mention, this results in Gugu Mbatha-Raw, who's as terrific and charming as one can expect her to be, having to make the most out of the limited material she's given.
But as previously mentioned, Summerland is meant to be the Arterton show and she is in terrific form. Even if her performance isn't at the same career-best high as Vita & Virginia, Arterton is masterful as the cloistered Alice and showcases her arc with swift precision. Some of her best moments besides the ones she shares with Lucas Bond, who impresses in equal measure as the stubborn Frank, are the ones where she ponders over her love with Vera before we get to the flashback sequences of them together. During those moments, Arterton lets her face speak volumes about Alice's heartbreak before the narrative transitions take place.
Once the film cuts repeatedly from past to the present, it becomes hampered by the transitions being done too quickly along with the overuse of its sweeping yet typical period drama musical score. Additionally, as it presents an interracial lesbian couple within the "period queer romance" subgenre which is often told through a predominantly white lens, it still presents a familiar conflict of a queer protagonist having to hide their sexuality to prevent further societal alienation.
That being said, Alice and Vera's romance being set in the past as opposed to being a focal point creates another slight change of pace. The story doesn't involve them forming a love that becomes a bold act of defiance. Instead, it emphasizes on one half of the couple simply reflecting on what went wrong during their time together while simultaneously defying her heteronormative townsfolk in a non-genial manner.
Thanks to some masterful direction by Jessica Swale, who makes her feature directorial debut, Summerland manages to find a balance of presenting a queer romance that is weighty in a way that syncs in with the time period the picture is set in while being rather apolitical. As a result, Summerland ends up being the equivalent of a bittersweet day at the beach. Rain clouds occasionally loom, but the Sun finds ways to shine.