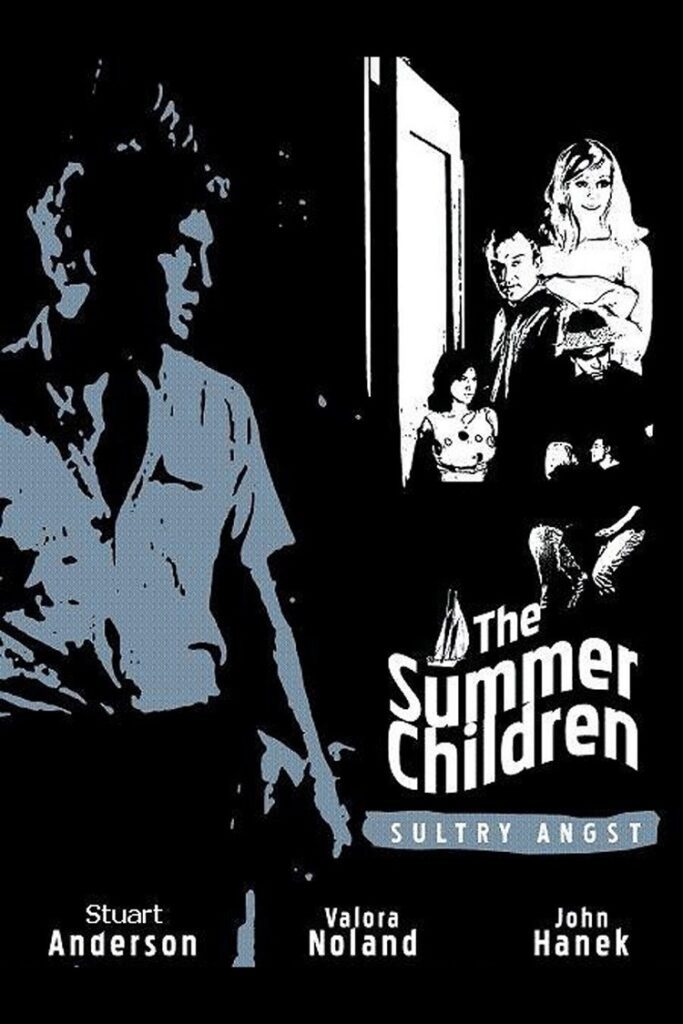 Never properly released after it was shot in 1965, Summer Children was recently unearthed by producer Jack Robinette and finally premiered at the 2011 Slamdance Film Festival. Now on DVD, the film would probably be little more than a stilted oddity were it not for the impressive early work of cinematographer Vilmos Zsigmond, who would go on to shoot Robert Altman's stunning McCabe & Mrs. Miller and Steven Spielberg's Close Encounters of the Third Kind.
For most of the rest of the people involved, this would be their high point. Director James Bruner and writer Norman Handelsman would never direct or write another film and stars Stuart Anderson, Valora Noland, and John Kulhanek would more or less fade into obscurity, with just a handful of TV appearances rounding out the career of each.
The film features a jealous romantic struggle between West (Anderson) and Franky (Kulhankek) for the affections of Diana (Noland), set against the backdrop of a boat trip to Catalina Island. West is serious and earnest while Franky possesses a more devil-may-care attitude, and Diana shows a preference for each one at different turns, while remaining mostly aloof at the same time.
The film plays as a curious conflation of swinging American beach movie (Noland herself starred in the Frankie Avalon vehicles Beach Party and Muscle Beach Party just prior) and European art film — neither of which it pulls off very convincingly. The dramatic and tragic seriousness of the conflict is somewhat undermined by the hammy performances and the ponderous pacing looks like a neophyte director trying to replicate Antonioni.
All that said, I had no problem getting sucked into Summer Children thanks to Zsigmond's striking photography, which plays shadows and light against one another to beautiful effect. Naturalistic, sunny boat scenes give way to high contrast, high drama night scenes in and around a dance party on the island.
The DVD release of the film features a strong black-and-white transfer with a mostly sharp image that's almost blemish-free aside from a few stray scratches and cue marks on some reels. The incongruously modern titles have obviously been added for this release, presumably because the original titles were completely lost or never finished.
The DVD also features a new commentary track with Zsigmond and Robinette, along with a short behind-the-scenes featurette of the recording of the track. Two deleted scenes come with text introductions and the shooting script of several scenes is also included.