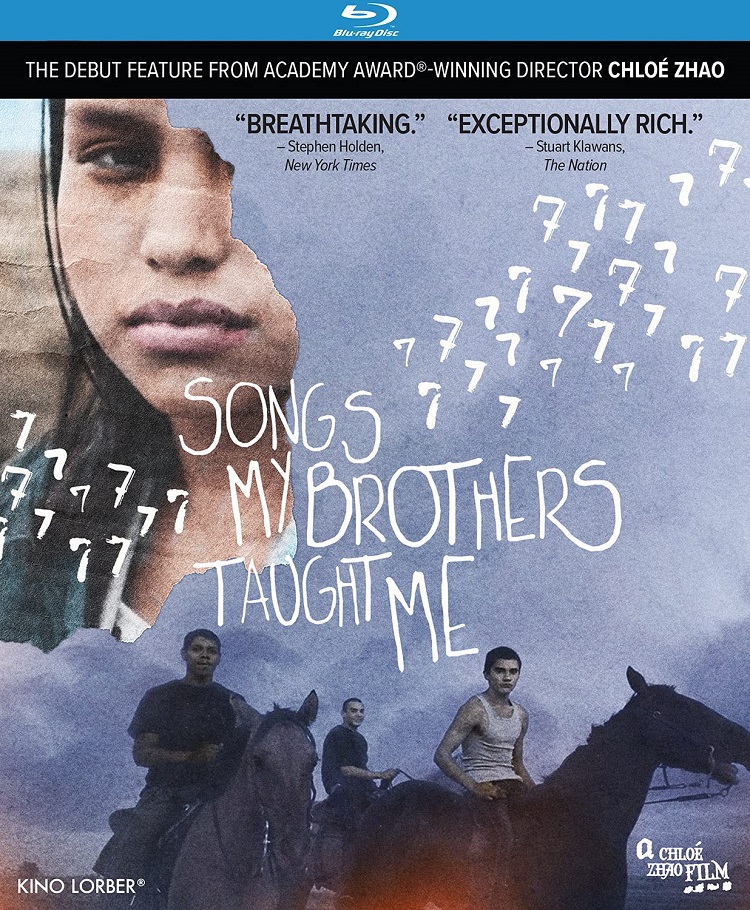 Being an only child, I don't have the experience of the relationships between brothers and sisters. However, seeing those depicted in movies and TV, I do get jealous because I don't have anyone to relate to, to talk to, to fight with, nor a to connect with. I wish I had that type of connection because I would get the sense of how powerful and rewarding it can actually be. I definitely understood that with acclaimed director Chloe Zhao's remarkable 2015 debut Songs My Brother Taught Me.
The film centers on Johnny and Jashaun Winters (John Reddy and Jashuan St. John), a brother and sister living with their alcoholic single mother on the Pine Ridge Indian Reservation in modern time. They're playful with each other and have a strong emotional connection. They're also connected because they both have to deal with the trials and tribulations of growing up and trying to cope with the complexities of life. When their absentee father dies, they find themselves drifting apart. Outside of each other, they each deal with their own life events. Johnny gets beaten up and his truck is set on fire by rival bootleggers, and Jashaun (who is twelve) gets caught by the police while at a party with a friend. To make matters worse, Johnny wants to leave for L.A. with his girlfriend, which makes him fearful that he's leaving Jashaun on her own.
Johnny tells Jashaun and their mother that he is leaving. But, when he arrives at his girlfriend's home, he has a change of heart. He realizes that the bond between himself and Jashaun is stronger than any relationship, so he returns home. Brother and sister are reunited, and the way to navigate life and survive it is always easier through blood instead of water.
When you see this film (and you should), you obviously get what Zhao is going for. She understands the little moments and tragedies that life entails. You definitely see the transformation of her directing gifts, which would lead her to a Best Director Oscar for her 2020 breakthrough Nomadland, making her the first woman of color to do so.
She also knows how to direct actors, including nonprofessional ones. She gets amazing and natural performances from not just Reddy and St. John, but also from the rest of the cast. They feel very authentic and true to life. The scenery and atmosphere, not to mention the sublime cinematography, also add to the overall realistic flavor that the film possesses.
The Blu-ray has bloopers, deleted scenes, an interview with Zhao, and a trailer.
This is a compelling cinematic experience, one that also shows you that independent cinema still knows how to craft alternative visions of the world we live in. It's a poetic and soulful film that deserves everyone's attention.