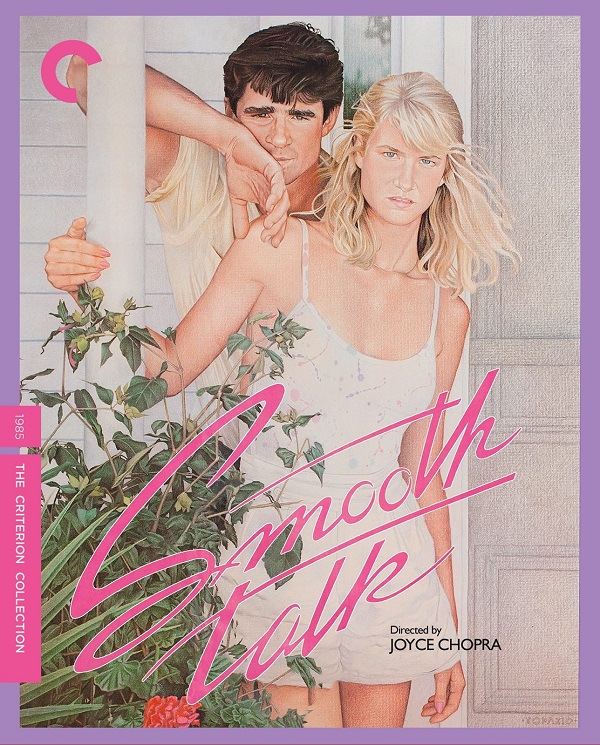 1985's Smooth Talk, directed by Joyce Chopra (Murder in a Small Town, The Lemon Sisters, Blonde), follows restless teenager Connie (Laura Dern) the summer before her sophomore year in high school. She can't wait until she is old enough to drive, can't wait until she is old enough to do lots of things. She can't connect with her distracted, frazzled mom (Mary Kay Place), who always seems to be frustrated and at odds with her.
She practices being sexy and alluring in the bathroom mirror, but is clearly in way over her head dealing with guys, even on a typical teen trip to the mall with her girlfriends. Connie is the most adventurous of the three, but an approach by a guy who responds to their flirting makes the trio quickly flee in terror (although they are also thrilled by the situation).
The girls graduate from the mall to a local teen hotspot where they mingle with kids from older kids that they vaguely know from school. Also frequenting the lively joint is predatory Arnold Friend (Treat Williams), who can spot a pigeon from a mile away. Even boy-crazy Connie should know to be suspicious of a man who tells her, "I've been watching you."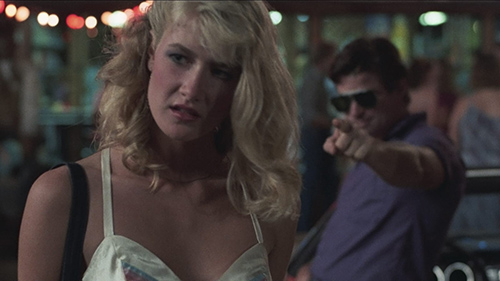 The film beautifully captures the adversarial relationship that can develop between a mother and her daughter as she enters the teen years. A standout scene features Connie and her mom slow dancing to the same music, but in different rooms of their ramshackle farmhouse.
Loosely based on Joyce Carol Oates' short story "Where Are You Going, Where Have You Been?" the film features songs by James Taylor "Is That the Way You Look?" and "Handy Man." At the Sundance Festival Smooth Talk was awarded the Grand Jury Prize for drama.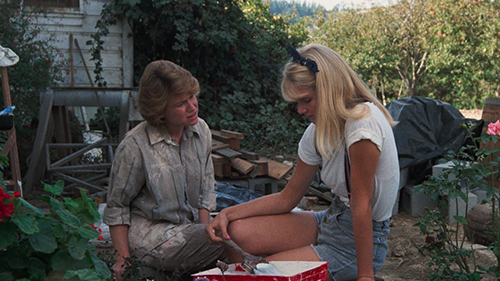 All of the acting is excellent, but Laura Dern's nuanced performance is a stand-out. Smooth Talk is a very worthy addition to the Criterion Collection, one of five new titles recently added to their catalog.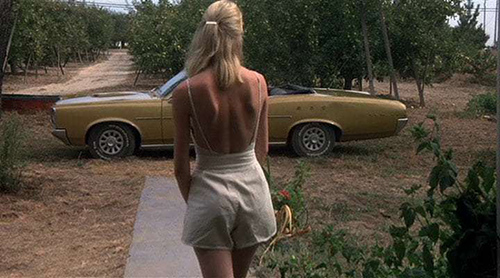 There are lots of special features with this new release, including:
New, restored 4K digital transfer, supervised by director Joyce Chopra, with uncompressed monaural soundtrack on the Blu-ray
Joyce Chopra, author Joyce Carol Oates, and actor Laura Dern in conversation from the 2020 New York Film Festival, moderated by TCM host Alicia Malone
A new interview with Chopra
A new interview with production designer David Wasco
A KPFK Pacifica Radio interview with Chopra from 1985
Joyce at 34 (1972), Girls at 12 (1975), and Clorae and Albie (1976), three short films by Chopra
Audio reading of the 1966 Life magazine article "The Pied Piper of Tucson," which inspired the short story by Oates
An essay by poet Honor Moore, a 1986 New York Times article by Oates about the adaptation, and Oates's 1966 short story "Where Are You Going, Where Have You Been?"
English SDH subtitles for the deaf and hard of hearing. The audio is in English, LPCM Mono (48kHz, 24-bit)
Resolution: 1080p, with an aspect ratio of 1.85:1
Theatrical release trailers
Smooth Talk moves seamlessly from coming-of-age comedy to drama to horror film, following Connie's roller coaster ride from innocence to harsh reality. The thrills and scares of parking with boys in cars earlier in the summer are nothing compared to the ride she takes with Arnold Friend.