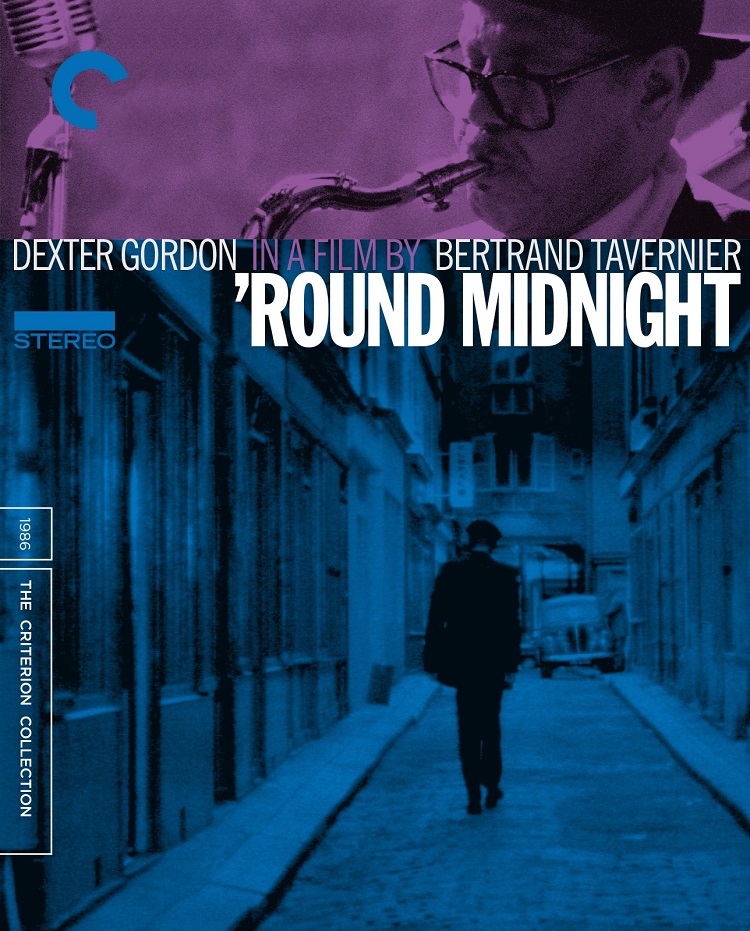 The late, great Bertrand Tavernier wasn't just a highly influential film critic, he was also an incredible filmmaker with vast appeal. With 'Round Midnight, his beautifully low-key 1986 portrait, he crafted the essence of jazz music and the people who learned it, lived it, and loved it. He also captured a sense of time and place, especially in 1950s Paris where most of the film is set.
Legendary saxophonist Dexter Gordon gives a fantastic, Oscar-nominated performance as Dale Turner, a brilliant and world-weary New York musician but troubled alcoholic who is living in Paris where he is able to play for people without being judged for his race or age. As he tries to subdue his addiction, he strikes up an unlikely friendship with passionate jazz fan and struggling single French father Francis (Francois Cluzet) who also films him for a new project. As they both grow closer, especially because of their shared personal issues, such as estrangement from their loved ones, Francis is ultimately inspired by Dale and his music.
This is Gordon's show, but there is also amazing support by Cluzet, Gabrielle Haker as Francis' daughter Berangere, Sandra Reaves-Phillips as the sassy Buttercup, Lonette McKee as Darcey Leigh, and legendary filmmaker Martin Scorsese as Goodley, the fairly sleazy booking agent Dale and Francis meet in New York. He definitely has some fast-talking fun with this role and is one of his best film cameos.
Despite the film being virtually plotless, there is an incredible passion that suffices every frame of it. You immediately get the feel of Paris in the '50s where musicians (including those of color) were able to seek peace and refuge in a place of diversity and progression. The Oscar-winning score by the great Herbie Hancock also contributes to the moody and authentic quality that the film contains. I completely felt its pleasures and its pains, considering that it also takes some time to focus on real human issues that many people do have. Because of this and other reasons, I think this is perhaps the greatest and most compelling jazz film ever made.
The wonderful release from Criterion has a new 4K restoration and neat supplements, such as a new interview with jazz and cultural critic Gary Giddins; new conversation with music producer Michael Cuscuna and author Maxine Gordon (widow of Dexter); Before Midnight, a 1986 behind-the-scenes doc by Jean Achache; 2014 panel discussion featuring Cuscuna, M. Gordon, Tavernier, and jazz scholar John Szwed, moderated by jazz critic and broadcaster Mark Ruffin; and 1969 performance of "Fried Bananas" by D. Gordon, directed by Teit Jorgensen. There is also a great new essay by scholar Mark Anthony Neal.