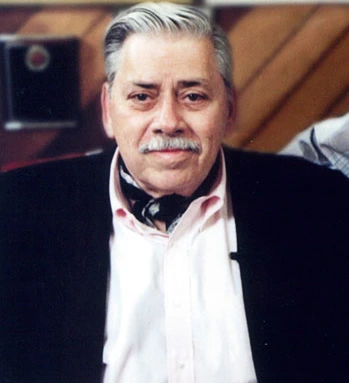 Robert Bernard Sherman (December 19, 1925 – March 5, 2012), half of one of the world's most successful music-writing teams passed away in his home in London at the age of 86.
While the exact details of his passing are not known, his son Jeffrey posted on his Facebook page that his father "went peacefully after months of truly valiantly fending off death."
Most people may not recognize him by name and realize what great musical contributions he and his brother Richard made, but there are very few people in the world who have not heard at least one composition that the duo created.
They were instrumental in putting the Disney Corporation on the map. Their catchy music, entertaining lyrics, and melodic rhythms have been the soundtrack to many of the company's most popular films, to the theme parks and to the lives of millions of fans. They were handpicked by Walt Disney, who treated them like family and were his go-to composers.
Their work won and was nominated for numerous Oscars during their career and they created some of the most unforgettable songs in such films as Mary Poppins, The Jungle Book, Chitty Chitty Bang Bang, and many others.
Even though it is a sad day because the world has lost a foundational piece of musical history, the work he and his brother created will live on to commemorate their memory and will touch hearts and souls for generations to come.
The following is a review for the 2009 documentary created by their children to showcase their achievements and give fans a look into the creative process behind some of the world's most famous music.
The Boys: The Sherman Brothers' Story
It started off as a sort of nickname given to them by their father, was picked up by Walt Disney, and eventually all of Hollywood would know them as "The Boys." They were Robert and Richard Sherman, the sons of a Jewish immigrant from Kiev who was a Tin Pan Alley writer and musician. Robert grew up wanting to be a famous novel writer while his younger brother wanted to be a musician.
At the age of seventeen, Robert went to fight against the Nazis. Not only did he see his fair share of battle, but he witnessed the horror of the concentration camps and returned home only after being shot in the leg. Richard was never exposed to the experiences his older brother had lived through, and ended up with a more whimsical and energetic take on the world.
But it wasn't until a few years later when their father challenged the two to write a song that someone would actually pay money to listen to that the idea of working as a writing team was formed. That was a long time ago, and now that both men are in their 80s, their two sons, Jeffrey and Gregory, decided to create a documentary to share and celebrate the amazing musical accomplishments they made throughout their long career.
The music of the Sherman brothers has been ingrained into the minds and hearts of both children and adults due to being linked to one of the world's most beloved entertainment companies. They were the first writers to be under contract at the Disney studios and were Walt's personal favorites. They started with writing songs for Annette Funicello, which quickly led to film scores. They wrote songs for the Mary Poppins, for which they won an Oscar; The Parent Trap; The Aristocats; The Jungle Book; and Bedknobs and Broomsticks. They also wrote for Hanna-Barbera's Charlotte's Web and countless others.
You can also thank them for much of the music at Disneyland with their most famous being for the Enchanted Tiki Room and the It's a Small World ride, which they initially wrote for the 1964 World's Fair.
The Boys not only includes current interviews with Robert and Richard, but also Julie Andrews, Dick Van Dyke, Angela Lansbury, Ben Stiller, Sam Goldwyn Jr, and many others that worked with them throughout the years.
The DVD contains many mini features that have the brothers discussing various topics like how they came up with many of their hits, how the role of Mary Poppins was cast, and the background on the creation of the Disneyland theme park. There's also a Jukebox that shows various clips of specific songs they created. Sometimes it's a clip from a film, old footage of the two artists hammering out the lyrics, or the two brothers singing the song themselves.
There are several good reasons for watching this documentary. If you're a Disney fan, you can sit back and enjoy watching the old footage and listening to the songs that you've come to love. If you're a musician, it's interesting to watch the creative process of putting together a musical number. And even if those reasons aren't enough to compel someone to watch, it's got an interesting story.