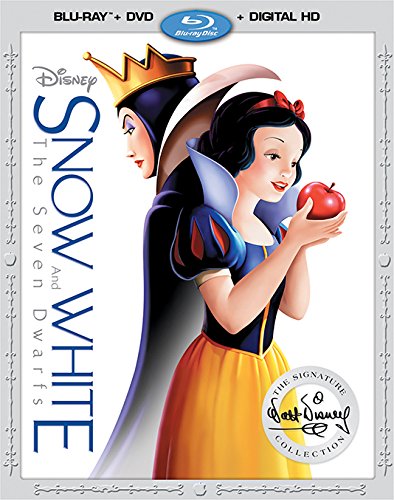 My longest day of the festival appropriately started with The Longest Day (1962), a star-studded World War II action film featuring John Wayne, Richard Burton, Red Buttons, Henry Fonda, and Robert Mitchum to name only a few. This is a film made for the big screen; it covers the D-Day Invasion from the U.S., British, French, and German perspectives. One of the more unique aspects is that the French and German characters speak in their native languages. It is slow at times, but powerful as well.
Robert Osborne spoke with Robert Wagner after the screening and with the next film starting shortly, I was concerned that I wouldn't be able to see it. However, TCM has mastered the line-up process. An hour before each film starts, they pass out numbers to those in line. At that point, you are free to come and go as you please as long as you are back before they let the line into the theater. With this system, I was able to run to the other theater, get a number, and run back to to watch the discussion. I made it back to the other line just as it was going in. The lady behind me wasn't thrilled, but for those of us that capitalize on the system it is fantastic!
Snow White and the Seven Dwarfs (1937) was the most disappointing choice of my festival experience. I was debating between it and The Thomas Crown Affair and made the wrong decision. While the picture was beautiful on the big screen with crisp and vibrant colors, I have seen it too many times to still be interested in it. This has never been a favorite Disney film of mine, and I was completely bored. Additionally, Leonard Maltin introduced the film with Ginnifer Goodwin to crosspromote Disney/ABC's TV show Once Upon a Time in which she stars as Snow White. It would have been much more interesting to simply hear Maltin speak.
I was starting to go through film noir withdrawal when Night and the City (1950) came to my rescue. Richard Widmark perfectly plays a hustler who has hustled one too many in this thriller set in London. This is an extremely dark film with many twists and turns, and everyone double crossing each other, leaving no characters to root for. The screening started with the extremely clever live-action parody short "The Bloody Olive", which I urge you to seek this out.
The Black Cat (1934) was Universal Pictures biggest grossing film of that year and starred horror giants Boris Karloff and Bela Lugosi. Being a scary movie addict, I was disappointed by the lack of fright and at 66 minutes, it was still too long. The benefit of attending this screening was the introduction by Sara Karloff and Bela G. Lugosi, the children of the film's stars. Sara was a delight, especially when she delayed the start of the film by allowing a longer question and answer period since that is what she felt the audience was there to see. It was obvious that Sara and Bela have been to many an event like this since they teased each other throughout.
Seconds (1966) was the strangest film, not only of the festival, but that I have ever seen. Rock Hudson stars in this science fiction tale about a man who is given the opportunity to reinvent himself through plastic surgery leaving his family and life behind. While the film presented some very interesting ideas, the execution is flawed. Hudson provides a wonderfully impactful and believable performance but it doesn't make up for the slow pacing and lack of connection to the story and other characters.
I considered sleeping in a little Sunday morning since I had been averaging about three hours of sleep a night but decided to force myself up for the Cinerama Dome presentation of How the West Was Won (1962) and I am grateful that I did. Three directors using three synchronized cameras created this fun journey that follows a family over the span of 60 years. Debbie Reynolds, John Wayne, Gregory Peck, Henry Fonda, and James Stewart are some of the stars in the 165-minute epic. Even though you can see the three different panels of film, it is an amazing piece of filmmaking that engulfs you in the story. There is a Cinerama film festival at the Cinerama Dome in September, and I highly recommend experiencing film history by seeing this impressive film.
Call Her Savage (1932) stars a spunky Clara Bow in her return to the screen after a one-year absence. Bow's character is outrageous and quite the departure from female leads I was used to from this time period. Her clothes were extremely risqué, she got into numerous fist fights, and spoke her mind recklessly. When they explain in the end why her character is the way she is, I am not sure whether to laugh or be offended.
It was surprising for me to realize that I had never seen The Pink Panther (1964), so this seemed like the perfect opportunity.  I was even more surprised by how boring it was; the moments with Peter Sellers are hysterical but he is hardly in it and the rest of the film drags.  I love David Niven but his portrayal of an international jewel thief/playboy wasn't overly convincing.  The biggest problem was that every actor pales in comparison to Sellers even the incredibly handsome Robert Wagner.  The opening animated credits are more entertaining than most scenes.  My hunger was stronger than my desire to see how the story concluded so I didn't even make it to the end.
The Thief of Bagdad (1924) provided the chance to see my first Douglas Fairbanks adventure. Screening at the Egyptian Theater with a live orchestra was definitely the way to do it. Fairbanks lights up the screen with charisma. He is incredibly handsome and seeing him wander around, mostly with no shirt, is enjoyable in itself and showcases his athleticism. It is a fun fantasy adventure set in a world of magic ropes and flying carpets. I would not have enjoyed it nearly as much without the amazing orchestra and theater atmosphere.
While traditional film festivals provide the opportunity for new films and current celebrities, what is so special about the TCM Classic Film Festival is talking to people who experienced these films when they were first released and hearing what it meant to them then and how excited they are to see it on the big screen again. TCM also does a wonderful job of finding obscure films so that there is the chance to see films that are new to a majority of the audience. Also, the introductions and discussions never seem to last long enough and are often more entertaining that the films themselves.
I can't express enough how much I enjoyed the little over 72 hours and 15 films that I saw. Even though I didn't love every film, every screening offered interesting speakers and something unique. TCM announced that this festival will take place every year, so start planning on attending next year if anything in my coverage appeals to you. You will not be disappointed.