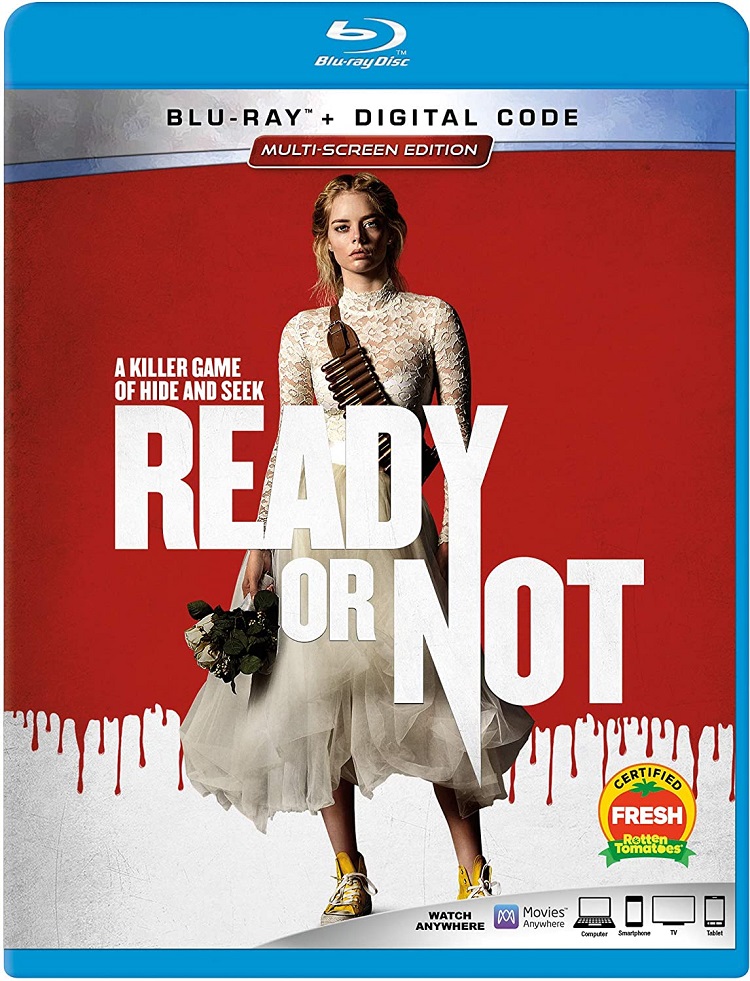 Getting married can be absolutely terrifying. It's not just scary because of the nuptials or the uncertainty of what lies ahead after the ceremony. It's dealing with in-laws that can be frightening. Especially in-laws that force you to take part in a fight for survival. Thankfully, not many people can say they've had those types of run-ins after they've gotten married. However, Ready or Not still serves as an absurd yet thrilling allegory for how discomforting in-laws can be.
When Grace (Samara Weaving) marries Alex Le Domas (Mark O'Brien), she thinks she's found a great catch. Someone who's a decent guy and comes from a well-off family. But as part of an initiation, Alex's family has her play a game and Grace ends up picking hide-and-seek, the deadliest choice. Grace must now make it through the night as the family hunts her around the house.
The Le Damos clan proves to be quite sinister, but with each family member having a distinct personality. Along with Alex, there's his disillusioned brother Daniel (Adam Brody), his klutzy, drug-addicted sister Emilie (Melanie Scrofano), his reluctantly nefarious mother Becky (Andie MacDowell), his shady father Tony (Henry Czerny) and his detestable aunt Helene (Nicky Guadagni). Not to mention, there's Emilie's equally clumsy husband Fitch (Kristian Brunn) and Charity (Elysa Levesque), Daniel's wife who takes more pleasure in the hunt than he does.
All the supporting actors masterfully showcase the picture's blend of comedy and horror. Credit also goes to writers Guy Busick and R. Christopher Murphy for maintaining that immensely tricky genre balance. Not to mention, Busick and Murphy's script is a smart subversion of the "final girl" trope. As opposed to depicting a group of protagonists picked off one by one, there's only one girl left to her own devices and she's played greatly by lead actress Samara Weaving.
In her brief supporting role in Three Billboards Outside Ebbing, Missouri, Weaving offered hints of her star charisma. But in Ready or Not, she shows off her star power in full force, giving audiences a new kind of final girl in the process. While Grace is an audience cipher, Weaving gives her shades of neuroticism so that she's not portrayed as a typically wholesome archetype.
Because Grace is dealing with a rich family, that adds another facet to the storyline. An aristocratic clan terrorizing someone less fortunate is an exaggerated illustration of the disjunction between two social classes. In addition, the costume design by Avery Plewes expertly shows said class distinction while reflecting the personas of the characters. The lavish, pitch black clothes the Le Damos family wears symbolize the darkness within their souls.
Ready or Not, here comes a scathing satire that acts as a grotesque allegory for both class dichotomies and marital woes. It's as horrifying as it is hilarious and is done with masterful writing and detailed craft design. Simply put, horror comedies don't get much better than films like this.