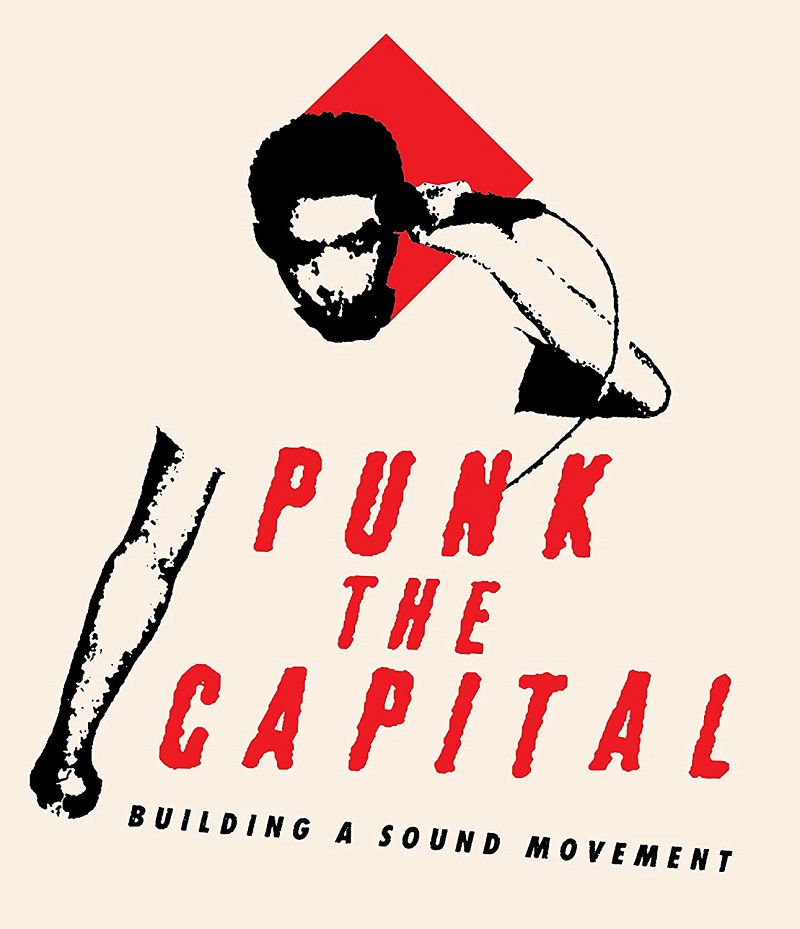 If you are a punk or a fan of punk and hardcore, you know the importance of Washington DC in the scene. And while many people think that this scene began with Bad Brains in 1977, the new documentary Punk the Capital: Building a Sound Movement by James June Schnieder, Paul Bishow, and Sam Lavine, fills in the years before Bad Brains and traces the early beginnings of the DC punk and hardcore scene starting in 1976 and continuing through 1983.
This documentary features many incredible interviews with members of the DC scene as well as photos and footage from the personal collections of bands and fans. Punk the Capital is history documented as a love letter to the bands and fans of this time and space. 
But this love letter doesn't gush all over itself. While many other punk documentaries tend to focus too much on figures like Henry Rollins and Ian Mackaye (who definitely deserve their accolades), Punk the Capital is a much more holistic approach to the DC scene and punk in general. The film gives much more equal time to the diverse and varied figures and components of DC punk and hardcore.
Probably one of my favorite parts of this doc was the never-before-seen footage, photos, and flyers. These things are so important since punk was viewed by many outside the scene as a passing fad and something that would disappear, so what was supposed to be only ephemera of this time and place is a real treat to see. 
In addition to the documentary, this Blu-ray release features 50 minutes of bonus short film footage from the Punk the Capital archives: Void and Friends, Scream Meets The Hangmen, The Slickee Boys, and The Seminal WGTB Benefit Concert.
Punk the Capital: Building a Sound Movement has a runtime of 89 minutes and is available now on DVD and Blu-ray.