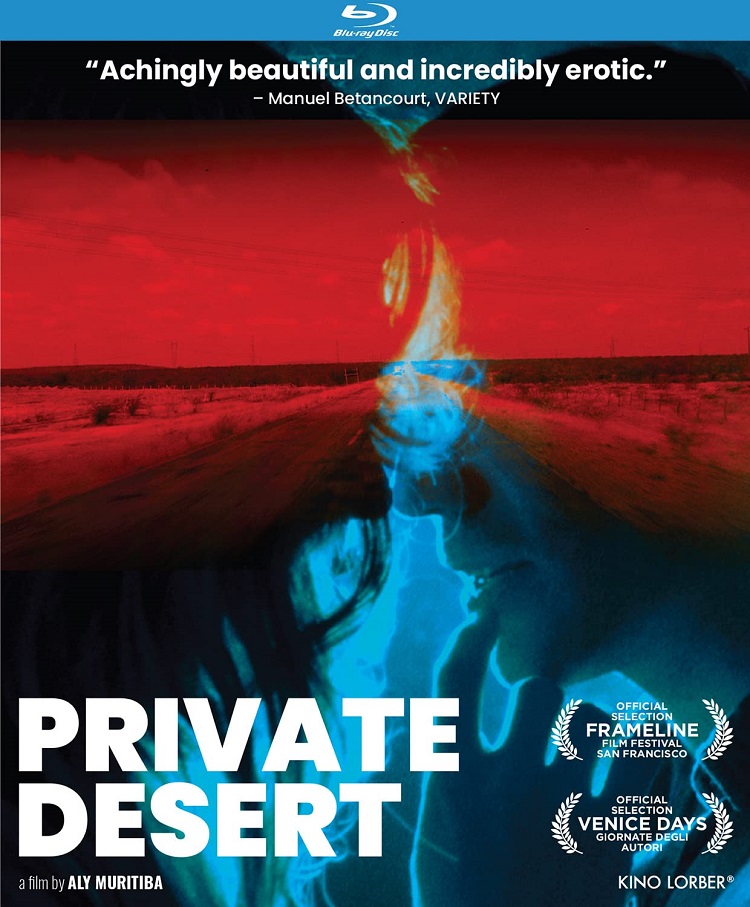 Daniel is in a rut. As a disgraced macho cop with anger management issues, he spends his days in Brazil glumly caring for his disabled father and wondering why his cyber girlfriend ghosted him. He's a guy who is wound so tightly that he broke his wrist punching a police cadet in his care, an action that landed the cadet in a coma and Daniel in job suspension and national notoriety from the ensuing press coverage. Seeking an escape from his self-created purgatory and an explanation for his missing girlfriend, he sets out on a 2000-mile drive to search for her in person in her home town.
Writer/director Aly Muritaba's film opens with all the charm and technical finesse of a '70s-era Eastern Bloc movie, filled with grainy, gray urban footage that seemingly matches Daniel's downbeat mindset. But then, after an extremely delayed opening credit sequence around the half-hour mark, the perspective shifts to that of Sara, Daniel's missing girlfriend. That change alters the entire trajectory of the film and sets up a searingly powerful tale of love, acceptance, and renewal. It also invigorates the cinematography, bringing in the warmer, rustic hues of the northern territory.
Sara is a gender-fluid, blue-collar worker who lives as a man named Robson by day but presents as a woman at night and online. Daniel of course has no idea that Sara is physically a man, and after that first half hour where Muritaba over-establishes that Daniel is very short-tempered and most definitely Not Gay, it seems like the film is headed for some Boys Don't Cry tragedy when the pair finally meet in person.
The film absolutely hinges on the two leads, and they deliver the goods in fully committed performances. Antonio Saboia makes his Daniel a poster child for toxic masculinity before peeling back the layers of his character to find the hidden tenderness at his core, a startling and unforgettable transformation. Pedro Fasanaro's Sara/Robson is so physically slight that his blue collar career seems implausible, and so unconventionally attractive that it's mystifying why Daniel would have fallen so hard for Sara out of the universe of options online, but he exhibits such a quiet fire and wisdom beyond his years that he becomes an utterly unique and mesmerizing character. When the two actors inhabit the same space, their chemistry lights up the screen as they struggle to make sense of their relationship and their future.
Private Desert is one of those rare films that lingers in memory, both for its incandescent performances and its surprisingly heartwarming examination of a love story neither character expected. Its poignancy earned it a selection as Brazil's official submission to the Oscars this year, a well-deserved honor that sadly didn't translate into a nomination.
The Blu-ray includes a theatrical trailer and a very brief making-of featurette presented without commentary, just three minutes of footage shot on set that provides a glimpse of the skeleton crew and set up for a few key scenes.