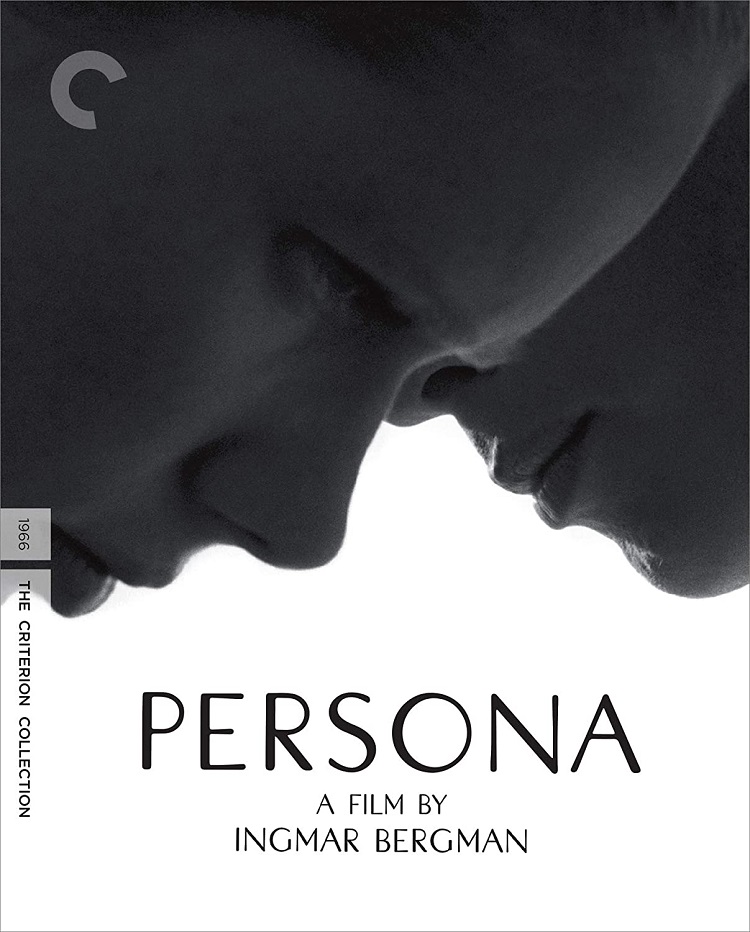 In my own opinion, no other film in history has garnered so much critical analysis as Ingmar Bergman's 1966 masterpiece, Persona. It remains a film unlike no other that continues to one of the most chilling, strange, and metaphysical films ever made. Is it a film about two women's psychological neurosises? Or, is it a tale about the switching of personal identities? Maybe it's both, or something much creepier. Whatever it is, it remains one of my favorite films of all-time, one that I constantly watch, especially to uncover its many smoldering mysteries. It also a study of transcendental acting, in the form of two extraordinary performances by two of Bergman's most famous muses, Liv Ullmann and Bibi Andersson.
Ullmann plays a famous actress named Elisabeth Volget, who suddenly goes mute for no apparent reason, and Andersson plays Alma, a kind nurse who is hired to care for her. One day, advised by the head nurse, Alma takes Elisabeth to a summer house near the beach, to help her recover from her mysterious illness. This seems like a simple plot, but in the hands of Bergman, it becomes anything but simple. That's all I'm going to say about this because I don't want to ruin the experience for anyone who has yet this haunting masterwork, but let's just say that after you see it, you'll probably be forever changed, especially by a very different kind of filmmaking.
The aura/theme of this film has been copied endlessly, from Robert Altman's 1977 classic 3 Women with Shelley Duvall and Sissy Spacek, to 1992's Single White Female with Bridget Fonda and Jennifer Jason Leigh. But, it is Persona that takes the crown as the most unparelled depiction of robbed indentity, and many filmmakers should or still thank Bergman for probably creating that trend.
Earlier this year, the folks at Criterion really outdid themselves with the Dual Layer edition of this landmark film. It comes in a beautiful black and white cardboard pull out box, with 2 DVDs and 1 Blu-ray. The new 2K restoration on the Blu-ray gives the film an even starker power than never before. The supplements include a great new visual essay by famous Bergman scholar Peter Cowie, centering on the prologue; fascinating new interviews with Ullmann and filmmaker Paul Schrader; exclusive on-set footage with commentary by Bergman historian Birgitta Steene; antrailer, and probably the best special feature, the heartbreaking 2012 documentary, Liv & Ingmar, directed by Dheeraj Akolkar, which details the decades-long working and personal relationship between Ullmann and Bergman. Lastly, of course, there a great booklet including a new essay by film schloar Thomas Elasesser, excerpt from Bergman on Bergman, and an excerpted interview with Andersson from 1977.
So, if you're looking for a challenge, and a different kind of film, then look no further than this powerful work of cinematic art. Yes, you'll be a little frustrated, but in the end, you'll love it just as much as I did, because it is one of the all-time greatest.