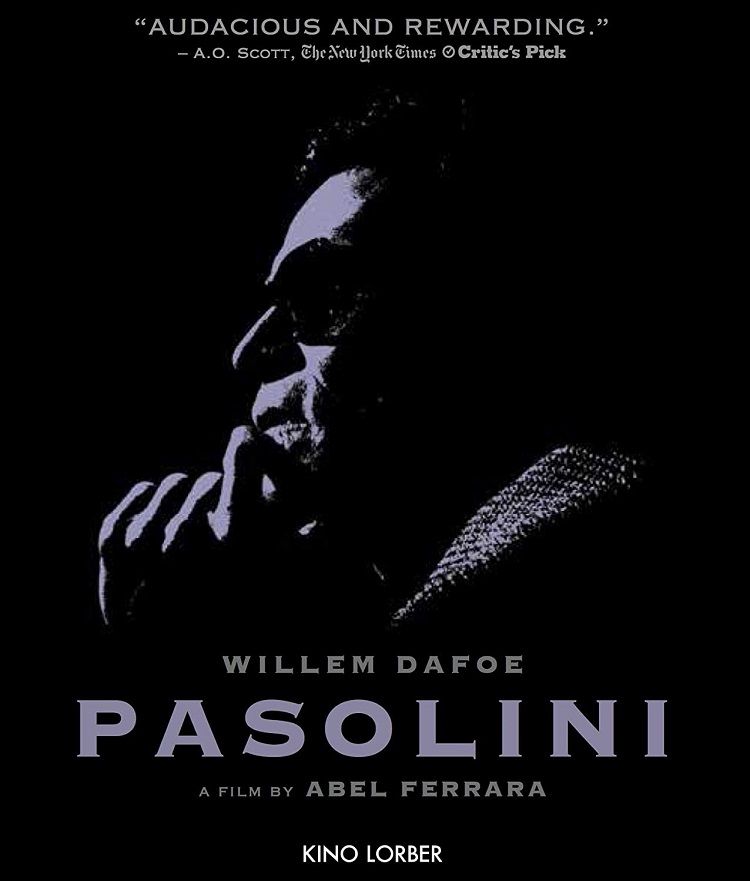 Pasolini seems like it has similar DNA to the work of Lars von Trier. It features grainy, Dogme-style cinematography along with voiceover narration from Willem Dafoe who's a frequent von Trier collaborator. In addition, its cynical main character mirrors the often melancholic outlook of the pictures in von Trier's filmography. That being said, the biggest differences are that Pasolini has a shorter length at 84 minutes and it is based on a real-life subject as opposed to von Trier's mainly fictionalized work.
When it comes to the film's length, it does fit into the storyline since it takes place during the last days of Pier Paolo Pasolini (Willem Dafoe), a poet and director famous for Salo, or the 120 Days of Sodom. Also, the short running time is one way that Pasolini breaks typical biopic rules. Biopics tend to chiefly focus on key events in a person's life or how they experienced both a rise and fall in notoriety. However, Pasolini chooses to abandon both cliches by going for a more banal approach.
Instead of focusing on Pasolini's rise to becoming a prolific filmmaker, the film mainly demonstrates the negative worldview he possessed before his life got taken. He was elusive towards journalists and at a point where he was revolted by the public for his homosexuality. But his shifty, neurotic nature is perfectly illustrated by Willem Dafoe. While it's not exactly career-best work, it's still another exemplary performance from the always reliable actor's actor.
Along with Dafoe's performance, another key highlight is the use of flashbacks. Mainly because editor Fabio Nunziata allows the story to weave from present to past time through a hypnotic transition. The exact editing cuts used for the time jumps make it seem like we're watching a moving painting. The grainy yet prismatic cinematography by Stefano Falivene helps create that feeling as well
As for where the film doesn't land, it's the ending. As previously mentioned, Pasolini has a suitable running time. However, it ends too abruptly and the relationship formed between Pasolini and a young man he meets later on is rather underdeveloped. Solid as everything else in the movie is, those two areas are its biggest fallacies.
Because Pasolini fiercely chooses to defy biopic conventions, it's no surprise that it took five years for it to get released. While its nonchalant style won't be for everyone, its understated ambition still is worthy of admiration along with Willem Dafoe's terrific performance. It may not attempt to make any overt statement about its main subject the way a traditional biopic would. Yet, the film is still all the better for it. Despite some slight flaws involving its length and story structure, Pasolini is still a worthy portrait of the late filmmaker's life.